Crestwood resident urges city officials to withdraw lawsuit against fire district
Attorney says not to answer query on ability to pay AFPD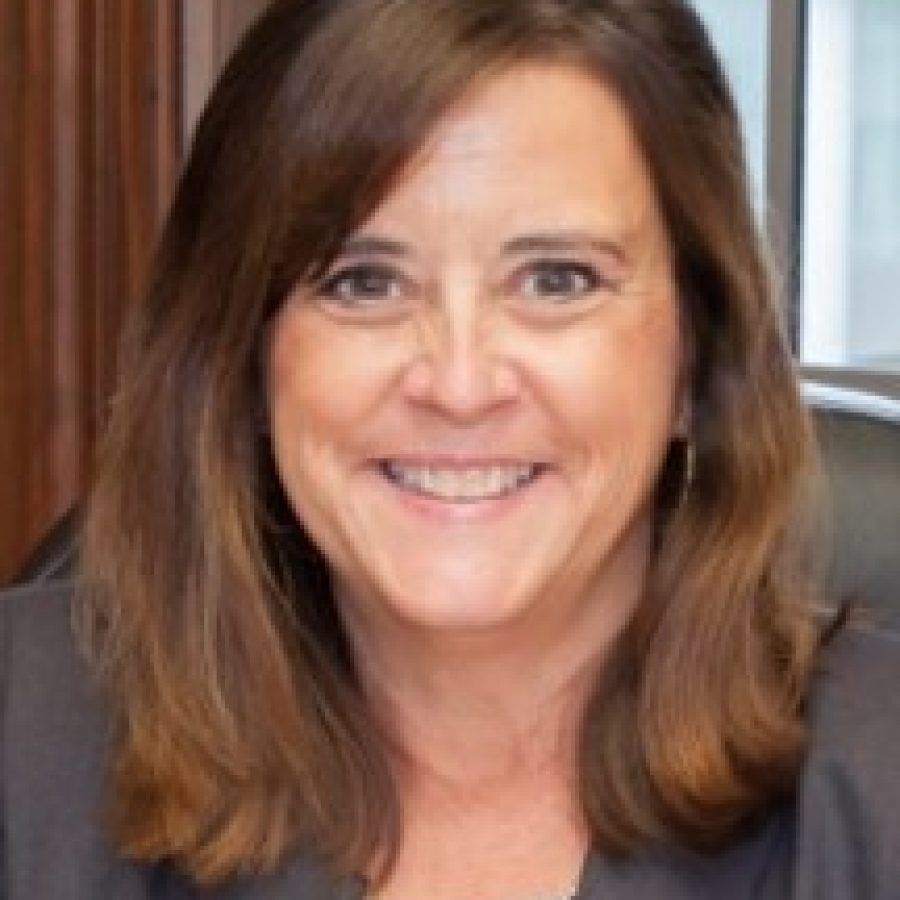 A Crestwood resident urged the Board of Aldermen last week to withdraw a lawsuit the city has filed against the Affton Fire Protection District.
Resident Martha Duchild also criticized what she contended is the city's lack of transparency regarding the lawsuit and called on city officials to release any votes taken by aldermen to initiate the suit.
In addition, Duchild noted that questions she asked at a board meeting in June have yet to be answered by City Administrator Kris Simpson, despite Mayor Gregg Roby's assurance at the June 27 meeting, "… We can get back to you on that …"
In May, Crestwood filed a lawsuit against the Affton Fire Protection District, Gov. Eric Greitens and Attorney General Josh Hawley, challenging two state laws that city officials were "instrumental" in helping to change over 20 years ago.
Crestwood is challenging as unconstitutional the state laws that require the city to indefinitely make annual payments to the Affton Fire Protection District for providing fire service to an area that Crestwood annexed in 1997. The city's current payment to Affton could exceed $550,000.
At the July 25 board meeting, Duchild said, "… I would like to ask the board (to) withdraw its lawsuit against the Affton Fire Protection District and the state's governor and the state's attorney general …"
She also cited a passage from the city's 2017 budget summary regarding the city seeking the Government Finance Officers Association's Distinguished Budget Presentation Award: "Financial transparency and public trust are essential components of good government, and pursuing this recognition helps to signal to the public that Crestwood is a responsible steward of public money."
Duchild said, "Based on the city's recent investment of taxpayer dollars — either directly or as foregone taxes — into multiple high-risk ventures, including a restaurant startup, a commercial real-estate investment, lawsuits, as well as parks projects that have been initiated but then shelved indefinitely, the signal the city is sending to the public is that despite its obligation as a public fiduciary, it is behaving more like a venture capitalist …"
She noted that at the June 27 board meeting, Roby "promised that the city would get back to me regarding the questions I had on the lapse of the Horner & Shifrin contract."
Aldermen voted last September to award a nearly $100,000 contract to Horner & Shifrin for planning and design work for Watson Road improvements, including the removal of the roadway's median from Grant Road to Sappington Road. The firm began work, but stopped at the request of city officials in late November.
When Duchild first followed up by email July 17 for answers to her questions about the Horner & Shifrin contract, Simpson wrote, "Thank you for bringing your concerns to our attention. We have already responded to and fulfilled your request for public records regarding this issue …"
Duchild said, "… In refusing to respond to my questions, Mr. Simpson also refused to take ownership of the decisions his administration has made. This does not engender public trust. In fact, what it does is create public suspicion. Compounding this is the failure to release the votes on the decision to sue the Affton Fire Protection District. There are four aldermen — half the board — up for re-election in April.
"This administration owes it to the public to let us know whether our aldermen supported committing significant amounts of our money to a lawsuit whose outcome is uncertain at best …"
Noting that the city's law firm Lashly & Baer began billing the city for work on the lawsuit against the Affton Fire Protection District back in November, Duchild asked, "On whose authority was the decision to ask Lashly & Baer to begin research on a potential lawsuit made?"
Roby said, "We'll get back to you on that. This is public comment. I've told you numerous times, Mrs. Duchild, we do not take questions here tonight or any meeting for public comment because I'm not going to put any member of this administration on the spot to answer you with an inaccurate response. We don't have a pile of information sitting here in front of us, as you can see."
Duchild replied, "I am asking you questions that certainly are not difficult and based on memory, you would be very well able to answer. I have been able to do this with previous administrations and this is the first administration that has told me, 'We'll get back to you,' and in getting back to me refused to answer my questions. So you leave me with no choice but to answer in public."
Roby asked Duchild if she had her questions written down, and she said she did.
"OK, would you present them to the city clerk then and we will then get back to you …," Roby said.
After a back-and-forth exchange between Duchild and Roby, she asked whether the nearly $600,000 the city could receive from the county's Proposition P sales tax for "police and public safety" and the projected $1.2 million from the city's Proposition C tax-rate increase "are more than enough to cover annual payments to the Affton Fire Protection District? You can answer now or I can submit it."
Roby said he could not answer Duchild's question regarding Prop P because "I don't know how much I'm going to get. I may not get anything from Prop P."
Regarding Prop C, Simpson noted the board has to make a decision on how much of the 45-cent tax-rate hike the city will levy when it sets the tax rate later this year.
"So we don't know," he said.
"I understand the ceiling, but in anticipation that you receive those revenues, would $600,000 in revenue be enough to cover that annual payment?" Duchild asked.
City Attorney Lisa Stump said, "I'm going to interject for just a minute … If you want to ask them and have questions about Prop C and about Prop P, that's fine. But we are in active litigation with the Affton Fire Protection District and because of that, I don't think they ought to be discussing in a public meeting specifically whether or not that's sufficient to make those payments.
"So I would say, I would advise them as their attorney not to answer that question."
Roby said, "And that would have been my response to you in writing or in a phone call or text to your question. I am not going to discuss nor am I going to expect any member of this board to discuss anything with regards to the Affton Fire Protection District — period."
Duchild said, "These are strictly numbers. I accept …"
Roby interjected, "Period."
Duchild continued, "I accept your answer and I am just letting you know that every time that you cover up with this, it erodes public trust. Thank you."