Crestwood rejects Sunset Hills bike ride on Route 66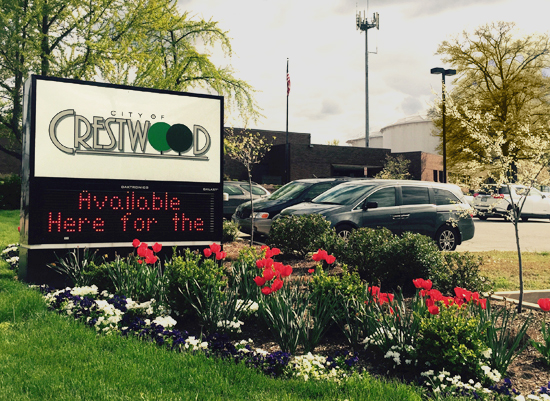 By Gloria Lloyd
News Editor
glorialloyd@callnewspapers.com
What seemed to be a thriving partnership between Sunset Hills and Crestwood could hit the skids over a night bicycle ride similar to the Moonlight Ramble that the cities were set to host in connection with their joint festival SunCrest Fest.
At the initiative of Sunset Hills Mayor Pat Fribis, the cities will host SunCrest Fest Sept. 22 at Kitun Park next to Truman Middle School, the school that spans both cities. The festival is intended to become an annual event celebrating the neighboring municipalities.
But Crestwood is citing safety concerns in backing out from a Route 66-themed moonlight bike ride Sunset Hills was spearheading on Watson Road to highlight the history of the famous highway and bring in tourism the night before the festival. The event goes along with a longstanding hope of Fribis, Crestwood Mayor Gregg Roby and the other Route 66 mayors to capitalize more on their cities' historic highway.
The two-hour, 10.6-mile "Get Your Kicks Riding Route 66" ride is set to start in Sunset Hills at 10 p.m. and route hundreds of bicyclists through Crestwood, Webster Groves, St. Louis County, Marlborough and Shrewsbury to the railroad overpass before doubling back and ending in Sunset Hills.
"I thought it would be the perfect lead-in to the SunCrest Fest — a positive, very upbeat event with families bringing their children and bringing recognition to the area for the historic Old Route 66," Fribis said.
But the Crestwood Board of Aldermen voted unanimously May 22 to back out of the bike ride due to safety concerns, and officials said they might try to contact state officials to stop it altogether.
The Crestwood Police Department can't handle a night bike ride, City Administrator Kris Simpson told aldermen. Every off-duty police officer would have to guard intersections at a cost of roughly $2,300 in overtime. And Crestwood police Chief Ron Compton saw serious danger in people biking while customers leave restaurants along Watson Road.
The Missouri Department of Transportation, or MoDOT, granted permission to close two inner lanes of Watson Road along the route, one in each direction.
"I can't overstate how much concern we have about this," Simpson said. "Let's not string people along here."
Roby suggested that the city contact MoDOT to see why the agency granted permission to close a state road in Crestwood without the city's permission. If the agency wouldn't tell them, he suggested the city could submit a Sunshine Law request for the documents.
"I guess all we do is pray for bad weather, huh?" Roby said of the bike ride. "Hail and thunderstorms."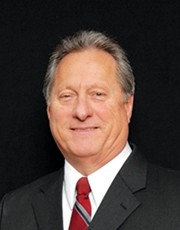 Fribis said that stance took her by surprise because she thought Roby was "100 percent on board" with the event, calling her weekly to get updates on the bike ride.    
But the ride will go on, most likely on another date.
"We are still going to try to go forward, full speed ahead," Fribis said. "It's great being neighbors, but it is unfortunate that they've backed out."
The time of the ride is also an issue, Simpson said.
"After speaking to the police chief numerous times, we just don't feel that there's any way we can guarantee a reasonable level of safety for this event," Simpson said. "We're concerned about drunk drivers at 10 p.m. to midnight on a Friday night. You've got cones that are going to be out designating the bike lanes on Watson Road, but people aren't used to cones on Watson Road… You could have a very, very serious accident, for which, regardless of the liability, you just don't want to have happen in your community."
Although adults can "enjoy adult beverages" as is "their God-given right in America," Simpson said, the cones wouldn't be there if they arrived earlier in the night and would be there when they left, which could confuse drivers.
"Kris made the decision, and I think he was right," Roby said.
Ward 3 Alderman Jerry Miguel termed the event "like a parade, but only at midnight… To me, it would be a nightmare."
The Sunset Hills Police Department and Chief Stephen Dodge do not share those concerns, however, Fribis said.
"I discussed it with Chief Dodge and he said he's from the city originally and he said it will be no big deal," Fribis said. "Of course our police will help us and we might have some overtime, and we'll work with the county police."
Although Crestwood board President Tony Kennedy voted against the event, he said he might participate. He suggested asking if Sunset Hills could help fund overtime costs for Crestwood.
If Crestwood officials had discussed their concerns with Sunset Hills officials, there were a few options, Fribis said. Sunset Hills was already planning to provide police protection to Sappington Road to help Crestwood. And the registration fees will go into a fund that, if costs are met, could help fund overtime.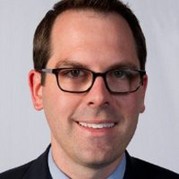 Kennedy noted that the festival and bike ride could cement the partnership the cities have in applying for a $500,000 Great Streets grant for Watson Road. Not participating could negatively impact the grant, he noted.
Ward 1 Alderman Mimi Duncan, who made the motion, felt Sunset Hills should not be able to hold the event without Crestwood's permission.
"Maybe we're being the parent here and saying just because it looks like fun doesn't mean it's a good idea," Duncan said. "I think that the city of Crestwood can make our own decisions, and we're not going to be pushed around by Sunset Hills."
"We're not being pushed around by Sunset Hills," Roby said.
"Well, they're saying they're going to do it without us," Duncan said.
Several aldermen also mentioned that Sunset Hills seems to be benefiting the most economically from the event, since it begins and ends in that city's limits, while Crestwood would have to fork out for overtime without the same return.
"That part rubs you the wrong way a little bit," Ward 3 Alderman Grant Mabie said.
But he was also torn since street events are "cool, they're dynamic, they bring people to the community," he said.
Fribis said Sunset Hills is not making any direct money on the event other than bringing more people to the city, and there's no reason that Crestwood couldn't capitalize too. She noted that Crestwood has most of the historic buildings along the route, which will be marked on a map.
"If Crestwood wanted to have a food truck in one of their parking lots or have one of their restaurants open for a break, we're not stopping them," she said.