Crestwood panel considers approval of city's first-ever comprehensive plan
Input gathered for new plan through community outreach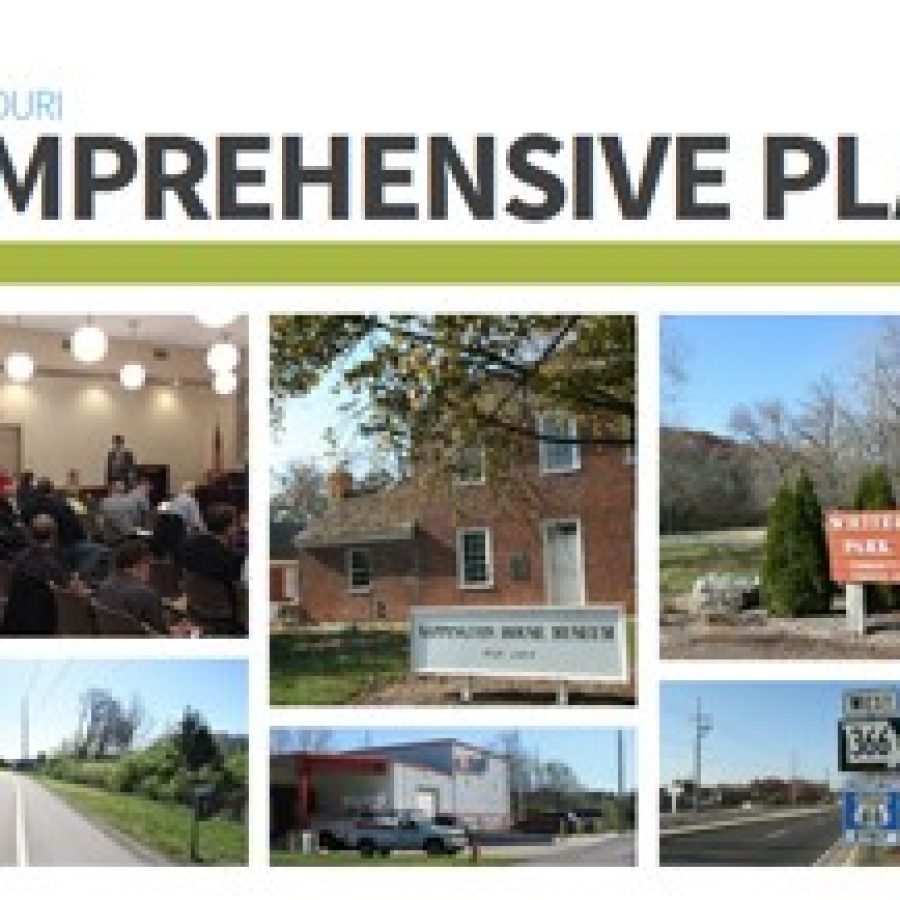 The Crestwood Planning and Zoning Commission will conduct a public hearing on the city's first-ever comprehensive plan at 7 p.m. Wednesday, March 1, at the Government Center, 1 Detjen Drive.
After the public hearing, the Planning and Zoning Commission could consider a resolution approving the comprehensive plan, bringing to a close a process that began in July 2015 when the Board of Aldermen voted to hire Chicago-based Houseal Lavigne Associates to draft the plan at a cost of $89,500.
Crestwood has never had a citywide comprehensive plan, but in the past has utilized the Watson Road Commercial District Plan, also called the Watson Road Corridor Plan, as its comprehensive plan for that area of the city. The plan was created in 1984 through a cooperative effort by city officials and the business community, and amended in 1998, 2005, 2006 and 2015 by the commission.
Under state law, the Planning and Zoning Commission adopts the comprehensive plan, not the city's Board of Aldermen.
In September, Devin Lavigne, a principal and co-founder of Houseal Lavigne, presented a draft of the comprehensive plan to the Planning and Zoning Commission.
The comprehensive plan is designed to offer long-term guidance for community growth, real-estate development and physical improvement within the city. The plan "is used as a decision-making tool and for you to get out ahead of development proposals, crafting that vision," Lavigne told the commission in September.
Chapters cover such topics as a community profile; vision and guiding principles; land use, development and growth management; transportation and mobility; community facilities and infrastructure; parks, open space and environmental features; and community image, identity and urban design. Also included in the proposed plan is a chapter regarding its implementation.
To gain input for the plan, Houseal Lavigne conducted a number of community and business workshops, beginning in November 2015.
Houseal Lavigne also conducted a visioning workshop last June, which drew about 25 people, including residents, elected and appointed officials and business owners.
Attendees outlined the types of development, projects and improvements they wish to see over the next 15 to 20 years in Crestwood. Besides highlighting the city's rich history, participants said they would like to see entrances to the city marked so visitors know they are arriving in Crestwood, easier access to Grant's Trail, some type of town square or central gathering place for the community and developing an arts and culture hub.
Based on the community outreach, Houseal Lavigne crafted a vision for the city from the perspective of 20 years in the future. The 20-year vision statements are:
• Crestwood is the hub for cyclists and craft-scale "makers" across the region.
• Crestwood's well-maintained residential neighborhoods represent a range of housing opportunities for families of all sizes and income levels.
• The Crestwood business community is thriving with attractive, well-planned and accessible commercial districts.
• Industrial businesses in the city provide quality, well-paying jobs.
• Crestwood has a dynamic transportation system that provides safe and efficient options for all users.
• Crestwood is a safe place to live and work with effective and dedicated police and fire-protection services.
• Crestwood residents have access to many parks, recreational facilities and natural areas.
• Crestwood draws visitors for its wealth of historical and cultural offerings.
• Crestwood is a unified city with a strong identity and a sense of local pride.
After Lavigne presented the draft of the comprehensive plan to the commission, members discussed the document at regular meetings and during an October work session to make revisions.
One such revision eliminated a statement regarding the Spellman Park neighborhood that read, "The Spellman Park neighborhood is one of the densest areas of the Crestwood community and is positioned near the Big Bend Road and I-44 interchange. Should this area begin to show signs of decay and decline, the city of Crestwood could consider evaluating the area for highway commercial development.
"This would be particularly true if a private developer engaged the city in such a redevelopment concept. An interstate commercial development use could be more suitable for this area, providing a buffer between residential uses and a major interstate. In the near term, no program is recommended and there is no change reflected in the Future Land-Use Map. The concept is explored further in the Commercial Areas Plan."
That concept for the Interstate 44 interchange and the Spellman Park neighborhoods remains unchanged from the previous draft of the comprehensive plan.
Of that area, the current plan states, "Due to the city's development history, I-44 was aligned and constructed along residential neighborhoods. Interstate frontage and access is advantageous for economic development, particularly office and retail uses that thrive on these features. In Crestwood, the I-44 interchange at Big Bend Road features some typical interstate commercial uses, such as Sam's Club, but much of the area could be repositioned to better leverage I-44. Existing uses include self-storage facilities, light industrial businesses and automotive services. The city should consider a subarea plan for this interchange and evaluate transitioning these types of land uses out of the business district and repositioning the interstate for more retail and office uses.
"Further, the interchange is directly adjacent to a residential neighborhood north of Spellman Park. Today, the neighborhood features low vacancy and is generally well-maintained. However, the city should monitor reinvestment and occupancy in this area to identify any potential negative trends over time. Developers may also evaluate this area for commercial development and the city could engage such land-use planning efforts.
"The real estate could be redesigned to connect into the traffic signal at Camera Avenue while creating a frontage road along I-44 that connects into Spellman Avenue. This site would create sufficient acreage to pursue a big-box retail development with outlots or a mixed-use development that included office as well."
Projects included in the implementation chapter are the completion of a functional roadway starting at Camera Avenue and continuing to Watson Industrial Park via Reco Avenue, construction of a secondary access point to Whitecliff Park via Vaulk Lane and construction of a complete system of sidewalks for pedestrian safety.