Crestwood now allows ducks in city limits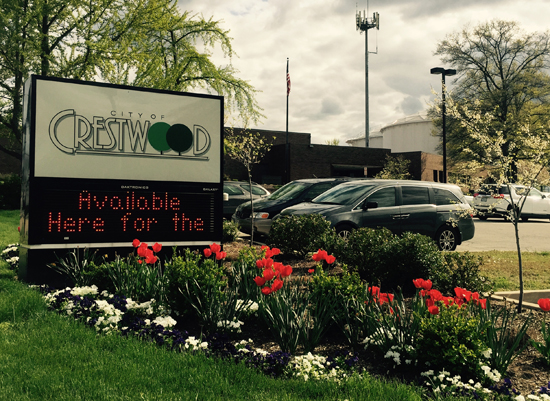 Ducks can now be kept in the city of Crestwood, although the ordinance passed by the Board of Aldermen only applies to ducks that lived in the city prior to Oct. 27.
Under an ordinance approved 7-1 Oct. 27, ducks are permitted if they already resided in the city as long as they have not been deemed a nuisance. Ward 2 Alderman Justin Charboneau dissented.
The ordinance also updates the municipal code governing the keeping of domestic animals and fowl in the city. As of 2018, residents can keep up to nine chickens on their property, but sheep, goats, hogs, cows, horses, mink, rabbits, ducks, geese, pigeons, chickens, turkeys, bees (including honeybees) and other domestic animals or fowl were prohibited. Under the updated ordinance, chickens and honeybees are removed from the prohibited list. The new law also clarifies how to apply for a city permit to possess chickens or honeybees.
The ordinance adds language that it is not applicable to service animals or emotional support animals but that the public works director may request appropriate documentation for those animals.
Under the revised language requested by Ward 1 Alderman Richard Breeding, ducks can be kept in the city under the same rules outlined for chickens, capped at nine ducks per resident. Surrounding municipalities that allow chickens, such as Webster Groves and Oakland, also allow ducks, while other municipalities that allow chickens, like Clayton, Sunset Hills and Kirkwood, prohibit ducks.
Ward 4 Alderman Tony Kennedy pulled the ordinance from the consent agenda to ask why seven of the 10 cities that allow chickens ban ducks.
"There's some pros to it, but there's also some cons," said Kennedy. "And I think some of the cons are the noise … Ducks like to quack … And they might be quacking in the evening, in the morning, while they're splashing in their pool. And the challenge is, their sound travels quite far."
Ward 1 Alderman Mimi Duncan wondered if the proposed ordinance would open the door to other animals, such as "turkeys and guinea hens. And are we gonna have peacocks and everything? … I don't know if that is something we need to step into the pool about."
Residents Stephen and Wendee Prather currently keep ducks along with chickens, for pets and for eggs.
"They're not as noisy as he (Kennedy) thinks. I mean, the chickens are pretty much the same also," said Wendee Prather.
"Their noise levels — they've actually become pretty tame with us and when we come home they get excited so they do make some … I wouldn't say it's a quack, but they get excited when they see us … but it's usually a couple seconds," added Stephen Prather.
The board decided to postpone the matter until the following meeting later in the month. At that meeting, City Administrator Kris Simpson introduced a revised proposal that would allow for ducks in the city but only under a "grandfather clause," meaning that the ducks had to be in the city prior to the Oct. 27 meeting.
"Those ducks, so long as they are not ever deemed to be a nuisance, may be kept," said Simpson. "But anything that was not upon any lot as of today is prohibited, any duck I should say, is prohibited."