Crestwood mayor, alderman clash over need for 'Plan B'
'I don't know what cliff you fell off of,' Robinson tells Miguel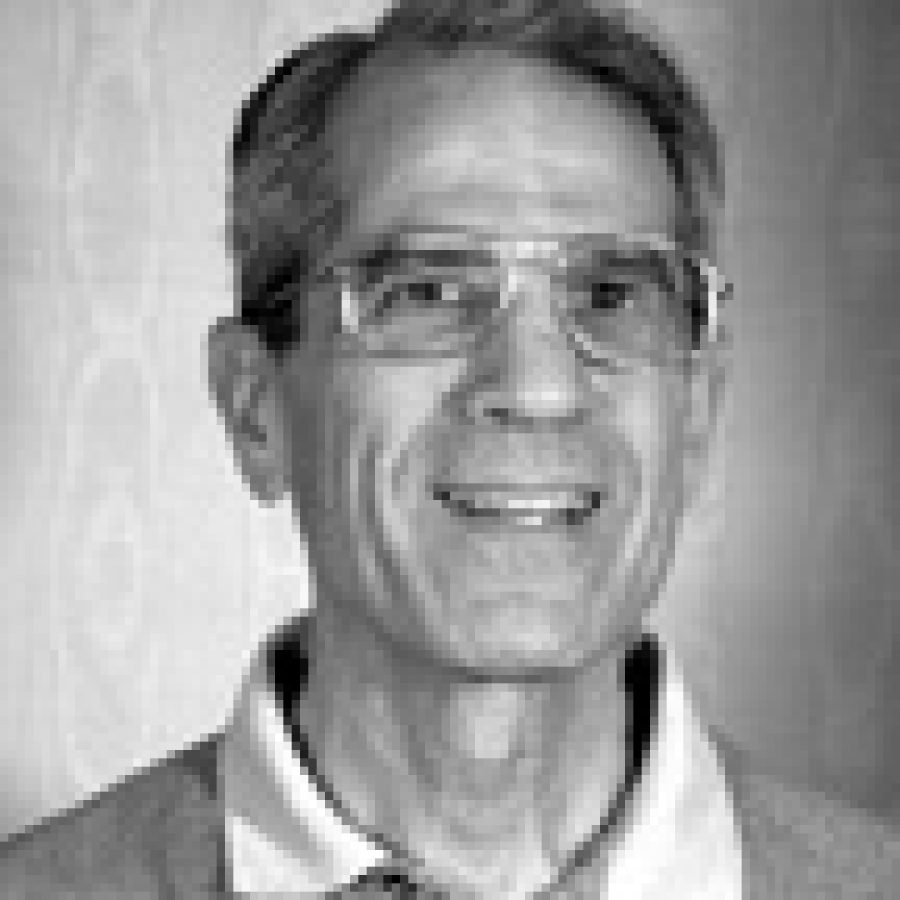 While Crestwood Ward 3 Alderman Jerry Miguel is advocating a "Plan B" to alleviate potential drops in sales-tax revenue if the city's mall is hit with more closings, Mayor Roy Robinson has criticized those concerns as "negative."
Miguel proposed at an Oct. 17 Ways and Means Committee meeting that city officials should develop and publicly state a contingency plan in case the Westfield Shoppingtown Crestwood experiences further declines in sales-tax revenue.
The mall last week saw the closing of one of its three anchor stores — Dillard's — and city officials have projected that the city will lose $340,000 annually in sales-tax revenue because of that closing.
Because officials already have estimated that the mall has experienced average sales-tax revenue declines of 13 percent per year in recent history and the city already is projecting a $202,723 deficit to be covered by reserve funds in 2008, Miguel fears that the loss of another anchor store like Macy's or Sears could inflict even further damage to the city's finances.
An estimated 53 percent of the city's revenues come from sales taxes, the largest chunk of which has been gathered from the Crestwood mall. The city has budgeted for the collection of more than $6.6 million in sales taxes for 2008, and former Assistant City Administrator Justina Tate had previously estimated that the mall was collecting an average of $2.5 million in annual sales-tax revenue.
Miguel, who believes that $2.5 million estimate "to be on the high side," said that in light of the mall's uncertain future and the city's continued dependence on sales taxes, a "Plan B" that could include the removal of some already-budgeted expenditures needs to be formed in advance.
"I would suggest that having a Plan B would alleviate some of the concerns about people having job security," Miguel said. "If we have a Plan B that, for example, included a hiring freeze, that positions that open up would not be filled until we are able to see, until we are well into the year, if Plan B indicated that we have reserves of a half-million dollars, a million dollars, whatever it is, that will carry us without the need for a major layoff, I think Plan B presented in the proper manner would alleviate some of the concerns that people have.
"I think the fear is what if Macy's, what if Sears, what if we lose an anchor? Am I going to lose my job? We have to assure the people that if Macy's leaves, we will not have a massive layoff. That's where I'm heading with Plan B.
"And I think that there are a number of items that can be identified. For example, there are two trucks in the budget. Could we defer one of those trucks? Could there be a reduction in street work? There are some major issues or items that could be identified to alleviate the loss of a significant piece of our revenue at an unexpected point in time. And that's what my concern is. That we just not go up to the cliff, something happen and then we start figuring out what to do. I want to figure out in advance what we need to do."
While Miguel is advocating that city officials create a contingency plan, Robinson believes the mall's decline is "an overstated situation" and that the loss of sales-tax revenue will not be as harmful as feared by some.
"We need to be positive on the mall," Robinson said to Miguel. "And as I told you, you come up with all these figures about Dillard's leaving. You've failed to talk about the fact of how much increase will Macy's … business will Macy's do, which will be significantly over what they've done in the past because of Dillard's leaving. You've failed to talk about the new stores that are being opened up into the mall. I'm not saying they're monsters, but they'll be doing sales during the holidays and all that. So, I get tired of hearing all the negative. I like to hear the positive in what we're trying to do over there.
"We know there's a problem. Nobody's trying to hide the fact that there's a problem. But the fact is we have got it to this point and through 2008. We've got it under control. Hopefully, we know by the first of the year we'll start seeing where we're going and what we're going to be doing."
Aldermen in August took one step toward revitalizing the Crestwood mall by unanimously approving the issuance of an RDP, or request for development proposals. The proposal was sent to 82 prospective developers and conveys that the city is open to using tax-incentive tools to accomplish any renovation.
But if a sudden loss of sales-tax revenue occurs in 2008, City Administrator Frank Myers said the city could defer budgeted capital-improvements expenditures, which he said tend to take place in the middle of the year.
At the same time, Miguel said he was surprised by the closing of Dillard's and wants to make sure that the city is financially prepared if another such closure occurs.
"I personally was caught off balance by Dillard's' closing," Miguel said. "And I was lulled into feeling that we would see a continuation of the decline that we have been seeing over the years. But we, in effect, fell off a cliff."
"Well, I don't know what cliff you fell off of," Robinson said. "There's been no cliff falling."
"Well, I consider the closing of Dillard's as a major problem," Miguel said.
"That's, as far as I'm concerned, that's just a negative point," Robinson said. "And it's an overstated situation, which is backed by people who want to raise taxes and all things to be able to justify. We're not raising the taxes."
"I am not looking to raise taxes," Miguel said. "I have not used the word."
"I'd rather hear some positive than all the negative," Robinson said.
Robinson also believes that city officials' discussion of the mall's decline has lowered the morale of the business community and city employees.
"What I am concerned about is what is our exposure?" Miguel said. "What is the risk to the city of the loss of a second anchor or possibly even a third anchor?"
"Well, keep talking about it and we'll probably lose a second anchor," Robinson said.
"I don't think my talking will make one bit of difference over there," Miguel said.
"I think it makes a lot of difference because the talking that's in the news media about the fact that stores or a store is closed and we're in the process of redeveloping has caused a lot of the business — small businesses — to think that they need to get out or whatever …," Robinson said.
"… I am not just going to sit back and watch this city crater for lack of a Plan B," Miguel said.
"Well, you may have to sit back and wait for a crater because we don't know what's in store," Robinson said. "And we're not going to jump the gun and act like we're in … I mean, this all has an effect. What you've failed to understand is this also has an effect on the city employees. It has an effect on everybody when you sit and talk about things. It's OK to sit and say hey, we've got a shortfall here. And I think we've been very upfront about having a shortfall for 2008. But you continually ask that we go back and live off … and reduce the services in order to be able to balance the budget.
"Well, we've told you right up front that we were going to have to use some of the reserves to get through 2008. Let's wait to see what happens with the process."