Crestwood honors 100-year-old, changes boundaries and codes in first virtual meeting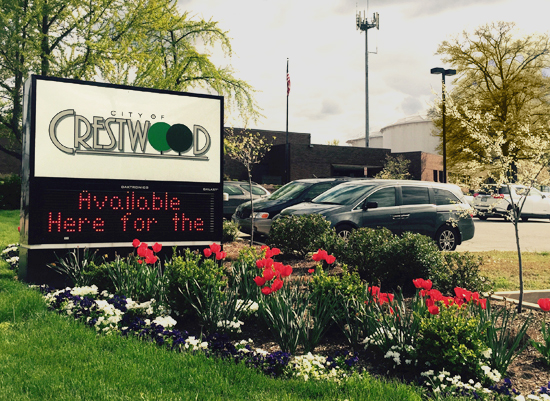 The main event during the Crestwood Board of Aldermen's first virtual meeting held over Facebook Live last week was the approval of plans for a business to move to Crestwood from Rock Hill, bringing 200 jobs.
But the board also conducted other city business at the meeting, the first held in the time of the coronavirus pandemic and limits on gatherings of more than 10 nationwide.
In the interest of time, the board did not hear reports from city staff, the mayor or other aldermen and instead immediately moved to the consent agenda after the zoning approval.
Among the consent agenda items were a proclamation for 100-year-old resident Oliver A. Eckert, who was born March 28, 1920; the appointment of Maggie Wigger to the police board; and a proclamation declaring March 2020 "Developmental Disabilities Awareness Month" in the city.
Also on the consent agenda were two ordinances that would change the city's boundaries with Sunset Hills, after officials discovered that a portion of Crestwood city limits spilled over onto the former Johnny Mac's parcel in Sunset Hills.
The consent agenda was approved unanimously.
The board had one item under new business, the first reading of a bill that would amend the municipal code to adopt the 2015 International Mechanical Code, 2015 International Building Code, the 2015 International Residential Code and the 2015 International Existing Building Code that had recently been adopted by St. Louis County.