Crestwood continues power of review discussion
Ordinance was delayed to get input from Mayor Mabie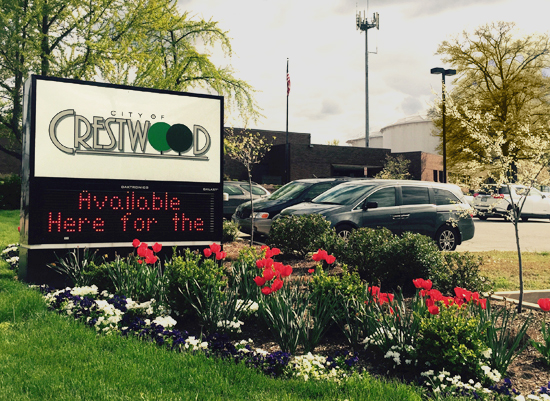 The Crestwood Board of Aldermen resumed discussion regarding a power of review ordinance on certain Planning and Zoning Commission business March 22. 
The ordinance provides more specific rules for when the board can call for review of commission decisions. The ordinance gives 48 hours for the city planner to give a report of review eligible items to the board. If the report is given within that time, the board has five days to call for review — if not, the board would have 10 days to call for review. 
Most of the discussion prior to this meeting involved changing a 30-day timeframe to the current 10. Some members of the board still weren't satisfied with 10 days at the March 22 meeting.
"My biggest concern with limiting it to the 10 days … is because if we aren't notified of it, it's up to us to check with whoevers on the P and Z board and say 'hey this is a cause for concern,'" Ward 2 Alderman Justin Charboneau said. "If you aren't on it and don't know about it until the following week, you may not have had a chance to realize there is a cause for concern."
Charboneau said he would prefer 15 days since the commission meets on Wednesdays, resulting in four days being gone before Monday. He said that time gives a chance for "plenty of interactions" with other aldermen.
Ward 4 Alderman Tony Kennedy said he agrees with raising the limit as well because of summer recess, when aldermen only meet once a month. He said 15 days could work, but something where the limit is tied to when aldermen meet could work as well.
City Administrator Kris Simpson said adding more time could prove to be an unnecessary hardship on applicants, who would want to begin work as soon as possible.
"The city strives to be business friendly and one of the best ways we can be business friendly is by reducing the amount of time it takes applicants to get through the approval process," Simpson said. "Delaying them for something as arbitrary as giving aldermen time to exercise power of review, it seems like it builds in a lot of time to an approval process that doesn't need it."
Simpson said the amount of time needs to be something the aldermen are comfortable with, as it's hard to imagine their point of view. Deputy City Administrator Jeff Faust said he would like to see a more concrete timeline, as opposed to a varying start time, so applicants can stay in the loop with city staff.
The ordinance was tabled to allow Mayor Grant Mabie, who was absent, to weigh in at a future meeting.