Crestwood city clerk honored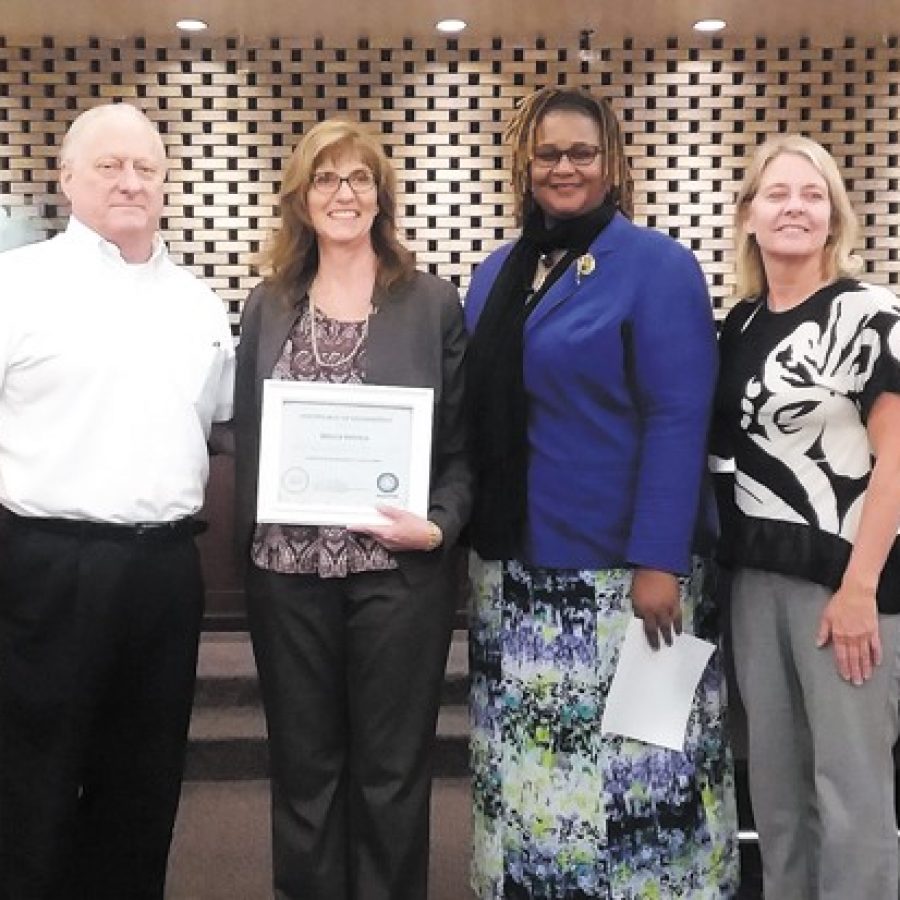 Crestwood City Clerk Helen Ingold was honored last week by two city clerks representing the Missouri City Clerks and Finance Officers Association for earning her certification as a Missouri Registered City Clerk through that organization and for earning certification as a Certified Municipal Clerk through the International Institute of Municipal Clerks.
'… Helen has worked very hard as the city clerk to obtain this certification. It's not easy. It takes a lot of credit hours like going to college, and she's worked at it very hard. And we certainly support her, as we do all employees that look to better themselves …,' Mayor Gregg Roby said at the Aug. 22 Board of Aldermen meeting. Pictured, from left, are: Roby, Ingold, Berkeley City Clerk Deanna Jones and Troy City Clerk Jodi Schneider.