Crestwood board discusses commercial lawn care hours
City has noise ordinance, doesn't address lawn care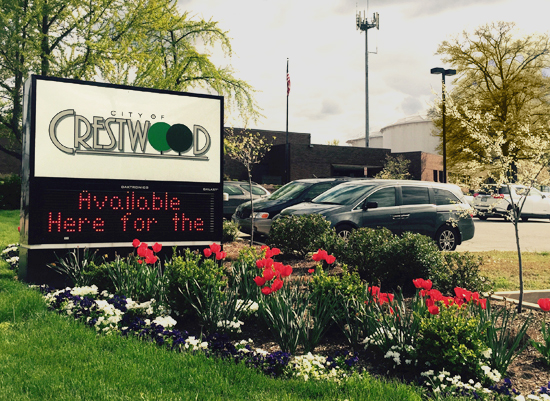 Commercial lawn care hours were discussed by the Crestwood Board of Aldermen June 28. 
The topic was brought up by citizen Bob Bauer during public comment. Bauer said he typically wouldn't complain about noise in his area, but the companies working until 8:30 p.m. cause more noise than "what we should be expected to deal with."
"We're talking about commercial lawn care equipment, not just a regular lawn mower. They show up any night of the week, including Saturday and Sunday. It ruins dinner, relaxing, being able to watch TV," Bauer said. "We live in a residential neighborhood and we're realistic about it."
Bauer requested the city look into creating allowed lawn care hours as it already regulates other housework like roofing.
The city currently doesn't have specific regulations for lawn care, but it does have general noise and construction equipment ordinances. The board went over several options of how the situation could be handled based on a variety of existing laws in other cities.
One option could be creating a set time each day of the week to allow the use of the equipment. This could look like 7 a.m. to 7 p.m. or with shifting times like sunup or sundown. 
The main option explored by the board was 7 a.m. to sunset, but Ward 2 Alderman Michael Balles pointed out that sunset could be as late as 9 p.m. in the summer, and Bauer specifically pointed out 8:30 as an annoying time. 
"We just passed the equinox, so the days are getting shorter, but a week ago (sunset) was closer to 9 p.m. so I think we need to take that into consideration," Balles said. "I think we maybe look at an hour before sunset or 7 p.m. … just to limit that backend of the day."
City Administrator Kris Simpson said the city could defer to St. Louis County's ordinance to make things easier for contractors.
"There's some advantages to mirroring the county's code because contractors are going to come from all over, so the one set of regulations they might be familiar with is the county's," Simpson said. 
The board voted 6-0 to send the matter to the Public Works Board to allow it to research and draft an ordinance.