Crestwood bank robbed Wednesday morning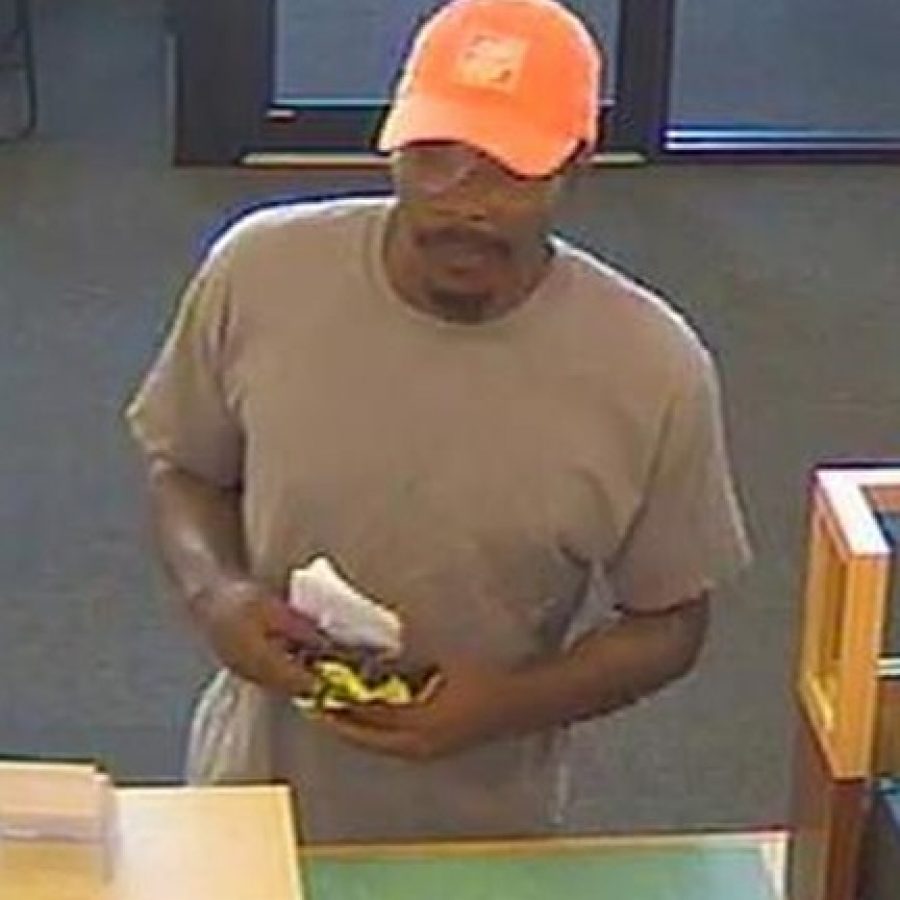 Law enforcement officials are investigating a robbery that occurred this morning — Wednesday, July 19 — at PNC Bank, 9792 Watson Road, Crestwood.
At roughly 10:14 a.m., the suspect entered PNC Bank and presented a note demanding money, according to the FBI. The robber, who did not show or indicate a weapon, fled after taking an undisclosed amount of money.
The suspect is described as a tall black male with a slim build, possibly in his 30s. He was wearing an orange Home Depot baseball cap, goatee, gray T-shirt and tan work pants.
Anyone with any information is asked to call the Crestwood Police Department at (314) 729-4800.