Crestwood awaits information on mall tenants
Prop C not due to incentives for mall, administrator says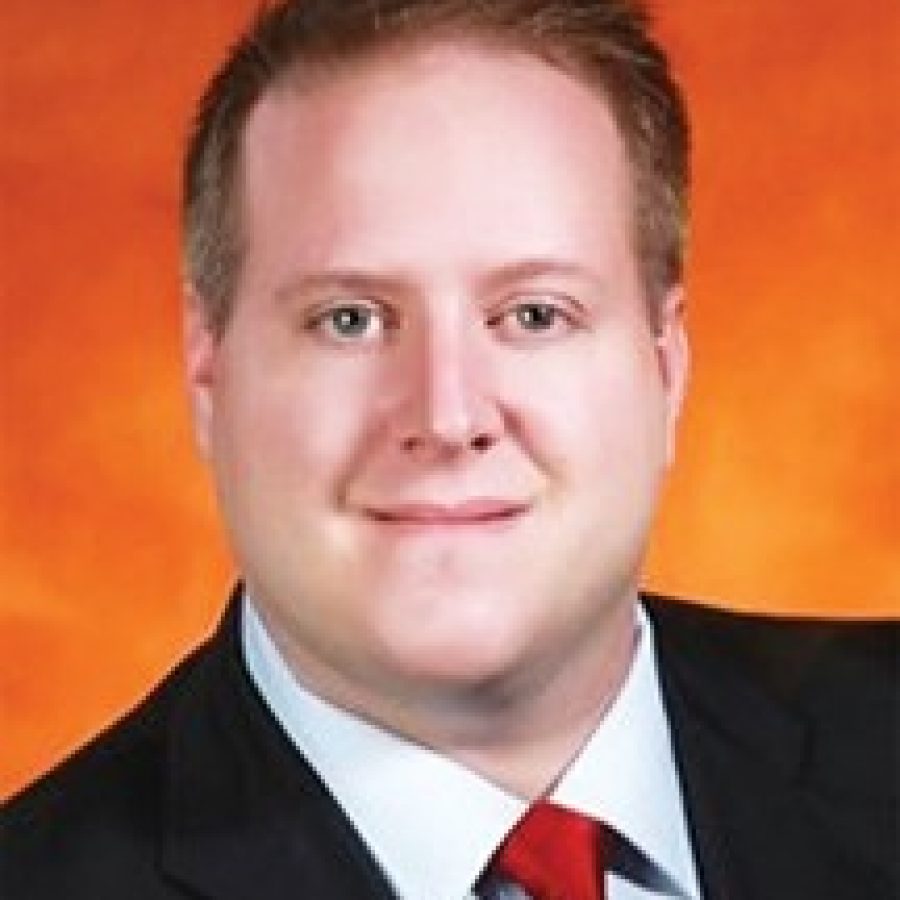 Nearly a year after granting $25 million in tax incentives to the owner of the former Crestwood Plaza to redevelop the 48-acre site, city officials await information about possible tenants for the project.
Demolition is continuing at the former mall site at Watson and Sappington roads to make way for Chicago-based UrbanStreet Group's $104.3 million mixed-use redevelopment project that could include a large retail facility, dine-in restaurants, an office building and a 225-unit apartment complex.
At the Feb. 14 Board of Aldermen meeting, Ward 2 Alderman Justin Charboneau asked City Administrator Kris Simpson if he could provide an update about the redevelopment project.
"… I was just wondering if there was an update on the mall — not just the process, but any tenants? If we've heard anything, anything public to report?" he asked.
In response to Charboneau's question, Simpson later said, "I do not have any further information to provide."
In November, when asked about potential tenants for the project, Simpson said, "No, we do not have any information from the developer. I spoke with Pam Wucher (of UrbanStreet), probably been about two weeks now, and she mentioned that they were getting close to making announcements, but they don't have anything yet …"
The city administrator later said that all demolition permits had been issued to UrbanStreet as of Feb. 13, and "so they are cleared and approved to take down the remaining structures on that site."
UrbanStreet Group purchased the mall in 2014 for $2.625 million.
In December 2015, Bob Burk, UrbanStreet Group managing partner, told the city's Tax-Increment Financing Commission that no commitments from potential tenants for the redevelopment of the mall site could be secured until economic assistance was granted for the project.
Last March, aldermen approved UrbanStreet's request for $25 million in tax incentives — $15 million in tax-increment financing assistance or a Chapter 353 tax abatement; $5 million in Community Improvement District, or CID, funds; and $5 million in Transportation Development District, or TDD, funds.
Aldermen last week also discussed the city's Proposition C, a 45-cent tax-rate increase that voters will consider April 4.
If approved, the increase would generate roughly $1.13 million annually.
That revenue would be used for "general municipal purposes, including paying the increased costs associated with operating a local Police Department, operating a local Fire Department, building and facility maintenance, and other city operational needs," according to the ballot language.
Board President Grant Mabie of Ward 3 said, "We've had a couple of residents come to our meetings and complain, I guess would be the word, that Proposition C on the April ballot in the nomenclature they've used doesn't have a definite purpose … Obviously our Proposition C is for general purposes, and unlike taxes where you're agreeing to raise taxes and get something, Proposition C really doesn't do that. We're not looking to add people or add programs. It just balances the budget and keeps the city doing what it's already doing, which isn't very exciting. So I guess my thought is for those wanting to know what the city is going to do with this money — and the answer is really status quo — I want to look at the converse of that.
"And so my request to you, Mr. Simpson, would be if by next meeting you could let us know if Proposition C doesn't pass, what programs and budget cuts you would propose to balance the budget? And that way we can assist those residents that want more definitive answers, well, if Proposition C passes, status quo, we'll keep providing efficient, comprehensive municipal services. And if it doesn't pass, here's the things we're looking to cut — or the things I'm going to propose to the board to cut," Mabie said.
"… I can certainly prepare at least a conceptual framework for what actions I would recommend should Prop C fail to pass," Simpson said. "Obviously, in the short time frame, it would be conceptual at best because really if it were to not pass, then my first recommendation would be we need to immediately establish kind of a work group of citizens and elected officials to prioritize city services and then to come up with a recommended area of what reductions we might make.
"That said, I can come up with a preliminary target, as it were, and present that."
Ward 4 Alderman Tim Anderson asked Simpson to confirm that the city has not spent any funds on the mall redevelopment project, and the city administrator said Anderson was correct.
"… The request for the increase in the property tax is in no way driven or related to the fact that the city has spent any funds with respect to the mall?" Anderson asked.
Simpson replied, "Right."
Anderson said, "… There's some comments that I think that the mall, that that project has somehow caused the city to be in a worse financial position than it otherwise would be, and I just wanted you to confirm that that's not the case."
Simpson said, "Well, right. I guess I'm understanding where you're coming from now and my response to that argument is that assumes — so, well let's back up. The crux of the argument there is that the city is giving up future revenue by issuing the incentives that this board approved last year for the redevelopment project.
"However, that baseline assumption is that the project would, as we know it, would have occurred whether we did anything or not. And I know that everyone is entitled to their own opinion, but much of the back work and much of the expense involved in issuing those incentives is directly related to establishing that the project would not occur but for the use of those incentives. And therefore we can say, if we did not do this, nothing would be happening at the mall right now …
"We're not getting any revenues currently from that mall, and if nothing were happening, we'd have no prospect of ever receiving revenues from that mall going forward, given the state that it was in …"
Mayor Gregg Roby emphasized no city funds have been spent on the mall project.
"… Anything that's been done relative to that project has been covered by their dollar, not ours, and I think that it's important to make that clear because I know there are a lot of people out there right now that would love to do everything they could to try to derail and throw cold water on anything that the city's doing in an attempt to promote or to encourage Prop C," he said. "And the bottom line is that there are no dollars spent by the city. If that developer doesn't do anything but demolish and level that site and turns it into a park, he doesn't get one thin dime from the city of Crestwood.
"He will not see a penny until the first building opens and starts generating revenue. That's when he starts receiving his return on his — the dollars that we have allocated as part of the TIF, TDD, CID, whatever you want to refer to it as. But up until that point, absolutely not …"