Crestwood alderman quotes Bible; reminds citizens to respect authority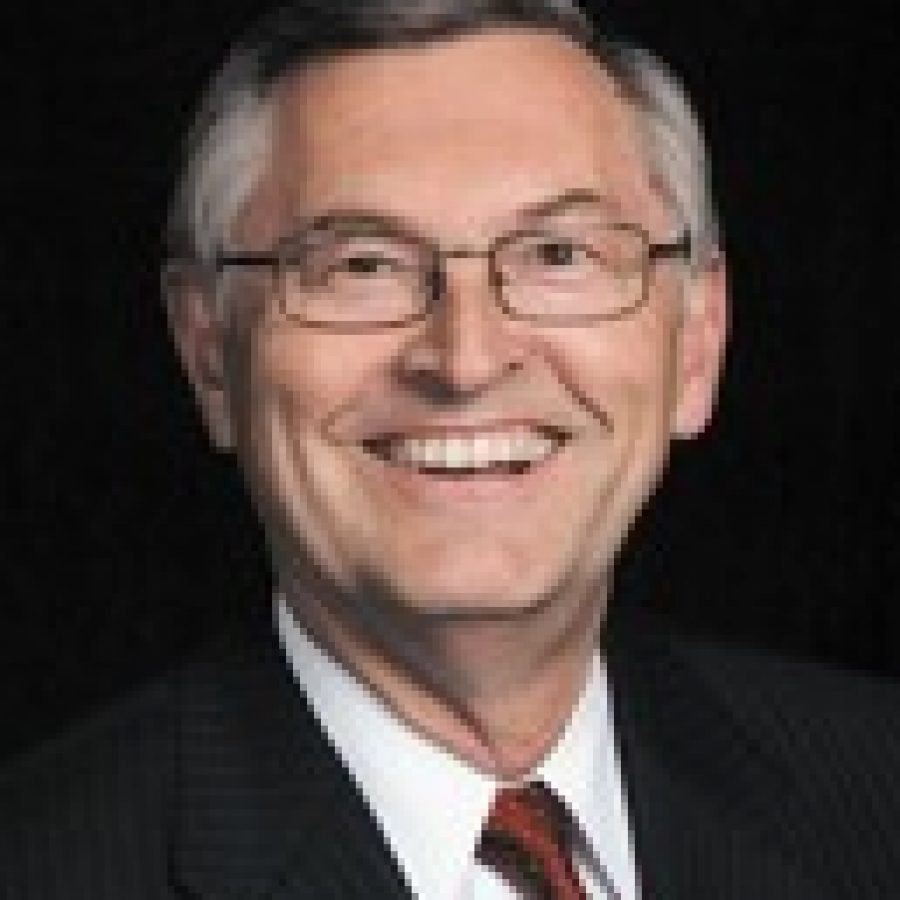 Quoting the Bible, Crestwood Ward 4 Alderman Michael Vincent reminded citizens last week "to respect those in authority."
Vincent, who was appointed by former Mayor Jeff Schlink April 16 to the seat vacated by former Alderman Dan Tennessen's resignation, made the comments during a board discussion about the redaction of records under the Missouri Open Meetings and Records Act, also called the Sunshine Law.
Ward 3 Alderman Paul Duchild requested the discussion be placed on the board's July 22 agenda in a June 25 email to Mayor Gregg Roby and aldermen.
"I find the overuse of redacting, which is illustrated in an article in the June 26th edition of the Call Newspaper, to be troubling and overreaching. I would like the board to discuss the matter in relation to transparency, legal fees and the role of the city attorney …," he wrote.
In a June 25 email, Vincent replied, "My concern is legal expense incurred because we have folks asking for information. The state law is quite clear that Crestwood can't pass on these costs. I am not concerned that our attorney redacts information, as this too is part of the law, clearly intended to protect personnel information.
"I have yet to see the Call article of June 26. During this discussion at the meeting, I plan to share the information compiled of these costs. They are legitimate costs in my opinion. I do not question the ability or cost of our attorney (Lisa Stump); I do question the motives of some of these citizens and papers …," Vincent wrote.
In response to a June 2 public records request by the Call, then-City Clerk Tina Flowers provided copies of emails Vincent sent to aldermen and an email she sent in response to aldermen.
But in response to the same request, Stump redacted more than 140 words of Vincent's nearly 225-word email and more than 400 words of Flowers' nearly 550-word message.
At the July 22 meeting, Duchild said, "… I was really shocked, actually, at the amount of redaction in the redacted email, especially considering the content of the email. It really had nothing to do with personnel, in my opinion … It's my opinion that the city always needs to strive for transparency … I think the city attorney went way too far in the redaction …"
But Vincent later said he fully supported City Administrator Mark Sime and Stump.
"… Sime and Stump are integrally involved in this city's commitment to the Sunshine Law. Citizens should know that in the past 18 months, 19 individuals and/or newspapers have requested data 85 times from the city under your freedom of information act, and the city has responded every time. Citizens should also know that your city's involvement in this process … has cost you and me $8,875, not including staff time in the city clerk's office. One recent request from one citizen resulted in over 800 pages …"
As the Call previously reported, Sime told aldermen Dec. 10 that the city had "an extraordinary amount of legal bills" for 2013, including $5,600 to $5,700 to review documents requested under the Sunshine Law in August, September and October.
When asked by a resident if many people had sought records, Sime said the "biggest requests" were made by one person. Public records showed former Ward 4 Alderman Deborah Beezley made multiple requests during the time period Sime mentioned. Beezley was a contributor to Roby's campaign when he was elected mayor in April. On Dec. 10, Roby was critical that Beezley's name was made public.
If a person requests information from the city and "if somebody doesn't like that, we're going to reveal your name. And if we forget to charge you for (your request), then it's going to be something that we're going to make public and say, 'Well, you cost us $5,000,' and so now it becomes a big issue. I just think it's wrong," Roby said.
At that meeting, Flowers told the board the city "typically does charge for records requests, especially something of that magnitude, but because there were significant deficiencies within the IT (Information Technology) Department, as the custodian of records I was not comfortable charging anybody for those records …"
At a recent Police Board meeting, Vincent "endorsed" another publication as the "best" source of information about the city, and he repeated that endorsement July 22.
"… Citizens do deserve to know what's going on in their city and in public meetings. In the spirit of you getting the best information, I tonight, again, endorse the South County Times," he said. "In my personal opinion, this paper alone consistently covers the highlights and the news of this city's meetings. Regrettably, I personally find that the editorials and certain coverage in other papers are often inaccurate, and they obviously display a negative bias towards our mayors and this board. The goal of transparency too often becomes a tool for unproductive criticism and negativism …"
"In addition to my respect for the Sunshine Law and the Charter of the city, I attempt to follow the principles of the Holy Bible as I attempt to be one of your civic servants. In Titus Chapter 3, citizens are reminded to respect those in authority. The Bible there also reminds citizens and officials to do good.
"Repeatedly, the Apostle Paul encourages all to do good to others. Paul encourages us to serve humbly and reminds everyone that they should never malign the good name of other people. I think everybody here tonight wants to see Crestwood move forward. I encourage us all to work harder to build up, rather than to sometimes tear down …"
When the Call asked Vincent about his June 25 email questioning the motives of those seeking information from the city, he said, "I'm not going to talk about that email because it was a confidential email sent to aldermen."
Informed the email was a public record under the Sunshine Law, Vincent said, "We have a very differing opinion about what is transparency and what that law says."
However, the email was released by the city in response to a Sunshine Law request for emails among aldermen. While some of the emails the Call received were redacted, Vincent's email was not.