Crabb to ring in the New Year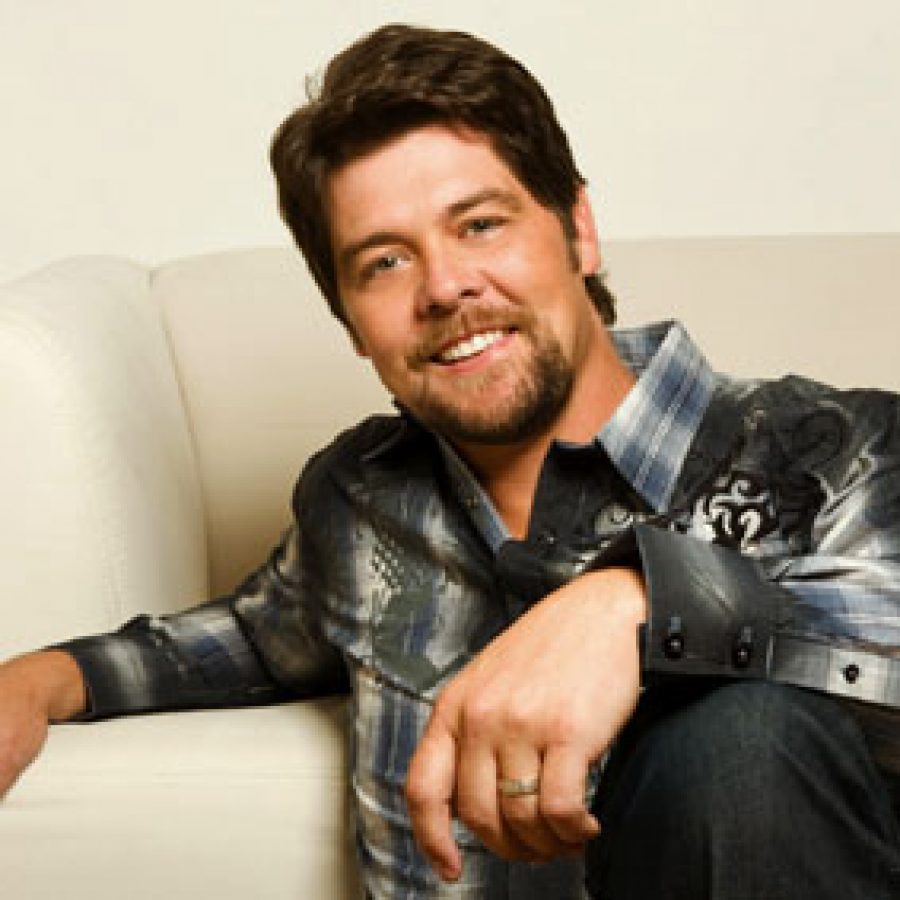 Ring in the New Year with some gospel soul as Jason Crabb brings his music and message to Faith Church St. Louis' Sunset Hills campus, 13001 Gravois Road. 'Celebrate 2012' begins at 6:33 p.m. — add the numbers together and they equal 12 — Saturday, Dec. 31.
'I can't wait to celebrate the old year passing, and the new year coming with my friends at Faith Church,' Crabb says. 'It's gonna be a good night ya'll, so be sure to come with a heart ready to celebrate.' Tickets for the evening can be purchased through the church.
Crabb was born to sing, according to a news release. And sing he would. Anyone who has ever heard him sing can bear witness. This Grammy-Award-winning vocalist's music roots run deep and he's logged the miles to prove it as a member of his award-winning family group, the Crabb Family. Baptized in a God-given talent pool, weaned on the hymnal and mentored by Bill Gaither himself, Crabb hit the road at age 14 and has pursued his calling full-throttle ever since.
He's performed at Carnegie Hall, become a 'fan favorite' at the Grand Ole Opry, appeared regularly on the Gaither Homecoming Series videos, is a 10-time Dove Award winner and was honored to sing for the Rev. Billy Graham's farewell crusade in New York City. His voice has echoed in churches great and small at home in the U.S. and around the world. His Grammy-Award-winning debut recording "Jason Crabb" features appearances by Vince Gill, Gaither Vocal Band and Sonya Isaacs.
Continuing the tradition his father, Gerald Crabb, taught him so well — that the best lyrics are rooted in real life, where real people live — Jason's solo debut paints with broad strokes: Authenticity. Hope. Faith. Humanness.
"It's the path you take, the step you make that makes you who you are;
it's the life you live, the gifts you give, the love that's in your heart.
Just try to do the best you can to be a better man.
You don't have to walk on water, it's how you walk on land."
— from "Walk on Water"
With songs like "Walk on Water" — written by Bobby O. Pinson, Trent Tomlinson and Vicky McGehee — and GMA Dove Award Song of the Year "Sometimes I Cry" — written by Gerald Crabb, one of the most prolific songwriters around with 22 No. 1 Southern Gospel hits — Jason Crabb both acknowledges and encourages hurting people, leaving something more substantive than just 'feel good entertainment.'
"People everywhere are hurting," he stated in the release. "Their backs are against the wall. They've lost their jobs, their 401(k)s. Big corporations are shutting down … We're human and we stumble over everything we're trying to be, to live up to … 'Sometimes I Cry' is different from 98 percent of everything I've sung before. It's a slow song. There's no modulation at the end, no rousing note at the end; but the first time we did it live, people stood to their feet. They needed to hear it, to be reminded that's it's OK to be honest about where they are."