County Council considers initial approval of placing smoking ban on Nov. 3 ballot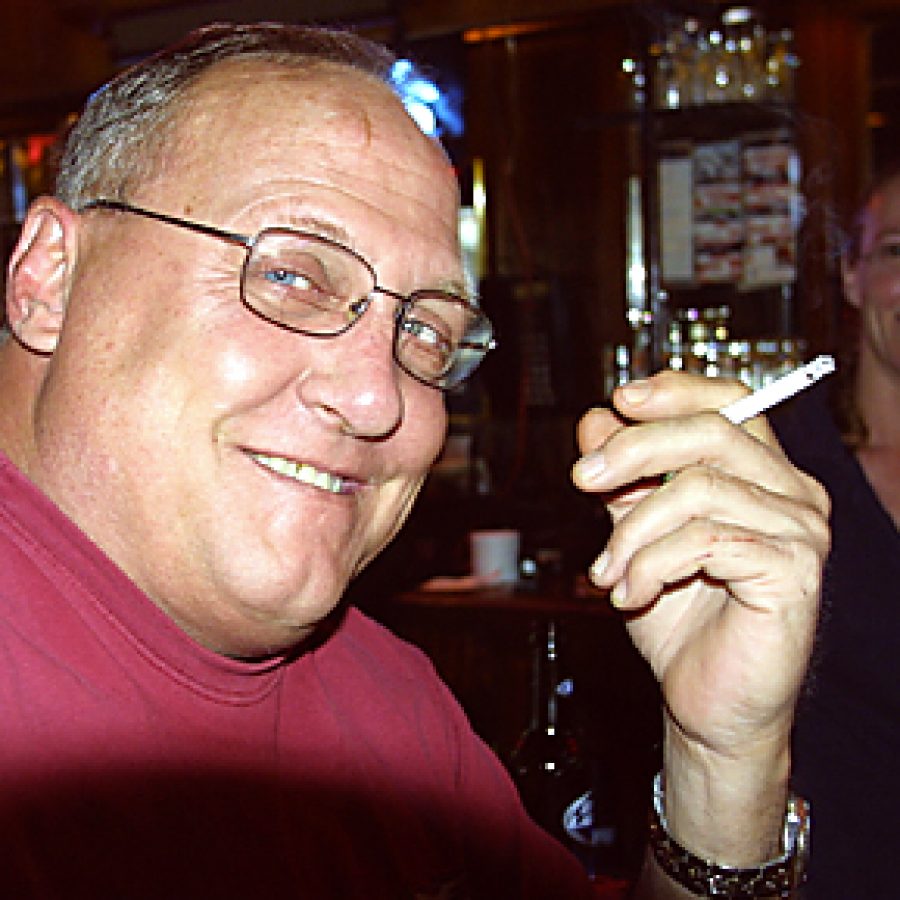 Voters this November may decide the fate of public smoking in St. Louis County.
The County Council was scheduled to vote Tuesday, after press time, on initial approval of a bill that would put a proposition "to prohibit smoking in all enclosed public places" on the Nov. 3 ballot.
Fifth District Councilman Barbara Fraser, D-University City, introduced the bill at the July 21 council meeting.
Council members and other county officials still were hashing out the smoking ban's provisions at press time Monday. County Counselor Patricia Redington said last week the council would have the final draft of the proposition by Tuesday's meeting.
The council must approve the bill by Aug. 25 for the referendum to show up on the November ballot. It takes at least four votes for a bill to win final council approval.
Fraser's bill is the third attempt by a councilman in recent years to get the ball rolling for a comprehensive, countywide smoking ban. Her predecessor in the 5th District seat, Republican Kurt Odenwald, sponsored unsuccessful smoking-ban legislation in 2005 and 2006. Had they passed, those ordinances would have established countywide bans without a public vote.
Smoking already is prohibited in county-controlled buildings, the result of an ordinance passed in 1995.
County seat Clayton, home to several of those buildings, passed its own citywide smoking ban earlier this month. That ordinance, scheduled to take effect next July, bans smoking in all enclosed public places except for private residences, clubs that require paid membership, outdoor dining areas, stores that mostly sell tobacco products and a limited percentage of city hotel rooms.
Besides Clayton, Ballwin is the only other city in the county with a public smoking ban. Kirkwood could be next if residents approve a referendum this November. Other cities seem to support the countywide ban. In January, the council received communication from the mayors of Olivette, Creve Coeur, University City, Overland and pre-smoking ban Clayton in support of such a measure.
A possible public smoking ban in St. Louis city is contingent upon the passage of one in the county.
County Executive Charlie Dooley, who was absent from last week's meeting, has said he prefers a statewide public smoking ban to a county ordinance.
Sixth District Councilman Steve Stenger, D-south county, told the Call Friday he would wait until he saw the final draft of the measure before taking an official position on the smoking ban. However, he said because the issue would go for a public vote, it would be difficult for him to oppose "the will of the people."
"If we can get an acceptable bill together that allows for enough exemptions (to the smoking ban), I would vote for it," Stenger said. "But it has to have certain exemptions …"
One of those would be "traditional bars," where people would go solely to drink, he said.
Stenger said the smoking ban, like any piece of legislation, would be the "result of compromise from multiple interests."
"Every district is different," he said. "I try to gauge the pulse of the people in my district, and I think what's probably most important to my district is that they get a say in it … I'd like to hear what the people think about it. I think that, you know, we're in a democracy — let the people vote."