Councilman drafting legislation to address trash-district issues
County trash-district program a 'debacle,' Stenger says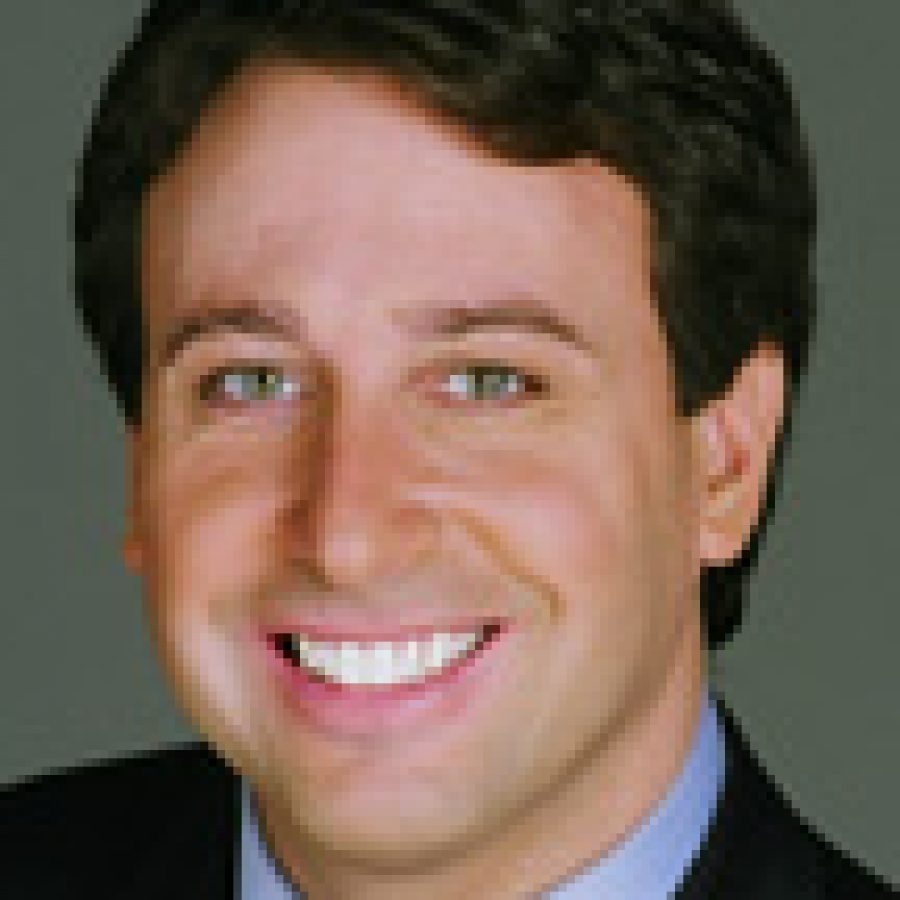 In the wake of mounting complaints with trash-district service in south county, 6th District County Councilman Steve Stenger, D-south county, is drafting legislation to address those issues.
Stenger said his County Council office recently has been inundated with calls from south county residents upset that haulers have missed pickup days.
All of unincorporated St. Louis County since last fall has been part of a trash-district system in which each district is served by one county-appointed hauler. County officials established eight such districts as a way to standardize service and reduce costs through competitive bidding.
But some unincorporated residents have complained that they no longer get to choose their own hauler while haulers who were not awarded contracts are upset that the county has taken away customers. As for south county, in which four of the eight trash districts were established, Stenger said complaints with trash service have become a "drain."
"From an allocation-of-resources perspective, the trash plan as it exists and the haulers as they have been performing are draining county resources," Stenger said. "And it's them draining. It's not the constituents. It's them. The constituents are doing what anyone would do. They are reporting problems with the system, problems with the haulers. And we are spending probably 75 percent of our time easily on these trash issues."
In recent weeks, Stenger has criticized Veolia Environmental Services for failing to pick up on trash-collection days in the 7th trash district in Concord because of inclement weather.
Similar problems have occurred with Allied Waste's service in the 6th trash district in Lemay and IESI's service in the 8th trash district in Oakville, he said.
"It's a debacle the likes of which I have never seen," Stenger said. "I can't believe it. And it's all of them. Primarily, we've had issues with Veolia. But it's every one of the companies we have had in south county. All three …
"I love the job and I love the work. But when you talk about allocation of resources and then you have to serve the rest of the constituency above and beyond that with a lot of important issues … I could devote a heck of a lot more time to tax assessments if I didn't have to pick up and clean up the mess of these haulers. So it's a real drain on especially our (6th) District.
"And that's what's so disappointing. It's hit our district the hardest. We're getting nailed. There are other things that people want me to do and things that we need in the 6th District. This trash problem is just something that just simply doesn't need to be. It could be much better."
If unincorporated residents are having problems with trash collection, Stenger and county officials request that residents leave their trash out and call their hauler.
County spokesman Mac Scott said if residents still are not satisfied after contacting their hauler, they are encouraged to call the county at 314-615-HAUL (4285).
"Their contract is with the hauler," Scott said. "We're only the 800-pound gorilla looking out for the best interests of the citizens of St. Louis County."
After calling the county, a county employee then will verify if the caller's address is not on a list of households that did not have trash set out on collection day.
At that point, the county will dispatch an employee to see that the trash is on the curb and then advise the hauler that they have 24 hours from the time the county contacted it to pick up the trash.
If an inspector finds that the hauler still has not picked up trash after the county's 24-hour warning, the county will assess the hauler with a fine for each such missed pickup. Stenger said haulers will be fined $10 per household for missed trash collections after the county has given the 24-hour warning.
"It appears perhaps that the haulers don't have adequate resources to serve us," Stenger said. "And maybe they're allocating their resources in different areas on different days. But I think that it's getting out of hand. And when you have one bad-weather day, you might as well forget about them …
"Obviously, one of the chief public policy concerns is public safety and health. And when you think about trash rotting in people's lawns and in their garages and on the sides of their homes, I just don't think that the public's being served."
While Stenger is addressing these problems from a legislative perspective, the fate of trash districts still could be decided in court.
The Missouri Supreme Court last month denied County Counselor Patricia Redington's request to reconsider an Oct. 21 appellate-court ruling requiring county officials to provide a state-mandated two-year notice to waste haulers before establishing trash districts in unincorporated areas. The St. Louis County Circuit Court now will consider the Eastern District of the Missouri Court of Appeals' ruling.
In the ruling, the appellate court states despite county officials' claims that the County Charter supersedes Missouri Revised Statute 260.247 mandating the two-year notice, county officials' claims of home rule do not apply in this case.
American Eagle Waste Services, Meridian Waste Service and Waste Management of Missouri — none of which were awarded a trash district — originally sued the county in May for not providing the two-year notice.
St. Louis County Circuit Court Judge Steven H. Goldman last year ruled that the 2007 state law requiring the two-year notice does not apply to St. Louis County.
Goldman's ruling then was overturned by the appellate court.
Scott previously said county officials believe that the state law requiring the two-year notice must be considered and not necessarily followed.
Stenger said that his main concern with trash districts are residents who couldn't afford trash service before districts were established and now face unpaid bills and collection agencies because the service is required by the county.
"Who I have the most empathy for are the people who can't afford trash service and they've been putting the trash somewhere else or doing away with their trash in some other fashion," Stenger said.
"This is a major issue … People understand it from the perspective that they have screwed-up trash service," he said. "But the multiplier effect is so enormous. It's draining. It's taking away from time that could otherwise be used doing things we need. This is something that should be taken care of already. I've never seen even the smallest municipality have this kind of trouble with trash."