Conners confident about chances for his Oakville Tigers this season
Oakville High School football coach believes Tigers have a real shot at success this year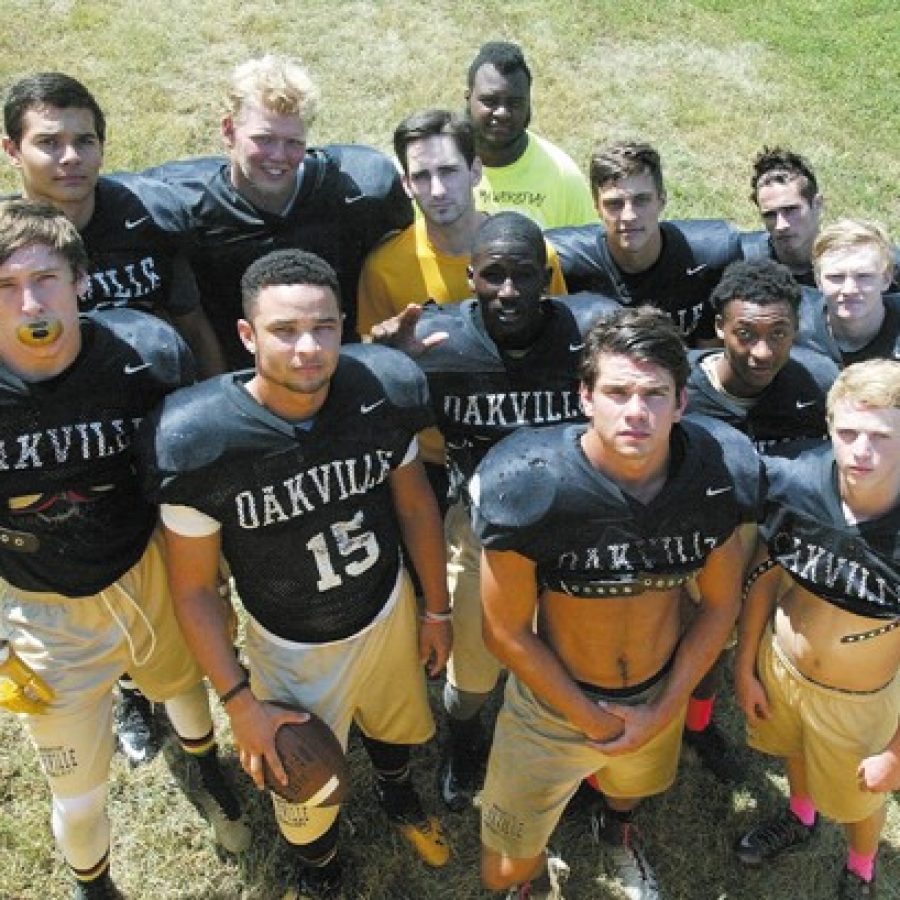 With the 2015 high school football season finally underway, the players are at the table and the cards are dealt and each club has been training and evaluating their athletes to determine the best way to turn their cards into a winning hand.
In south county, the Oakville Senior High School Tigers are pretty confident about their hand, according to Head Coach Arlee Conners.
"I feel real good about the group we have," Conners told the Call about his squad for the 2015 season. "We have some returning players from last year in some skill positions that did some good things for us.
"We feel like we've got a good offensive line that's young but has a lot of promise. I think overall the quality of our personnel should help us do some good things."
The optimism surrounding the club is derived from the fresh start that sparks energy every single year and from what Conners and his assistant coaches have seen from the players in camps and practice.
"We had a lot of young guys contribute last year and we think that those same guys that contributed last year have stepped up their game even more than they did before. So we are definitely looking forward to what they can do for us," the head coach said.
The Tigers went 5-6 last season, winning their first-round matchup over Parkway South. But Oakville fell to Jackson in the next round to close out its 2014 campaign.
To aid in their quest for a successful season, the Tigers return about half of their starting roster from 2014.
On offense, Oakville brings back its second lead receiver from last season, Kobe Allen, with receivers Antwan Banks and Harris Zeneili, tailback Conner Bartow and offensive lineman Maurice Jackson.
With a good mix of offensive talent returning, Oakville should be pretty strong up front and supply a balanced attack.
"We will mix the run up pretty good and we have some receivers that we feel real good about," Conners said. "If teams try to take away the run, we definitely have guys we can get the ball to outside. I think we will be more balanced."
Defensively, the Tigers will need to develop a few new players with just three athletes returning, but they should be able to hold their own right from the start.
Veterans Steve Freukes, Matt Miller and Matt Helldoerfer will lead the way for the new players.
"Overall, I think we got some good, quality guys. We just need to keep guys healthy and keep them going the rest of the season," Conners said.