Concord man honored for service to PRIDE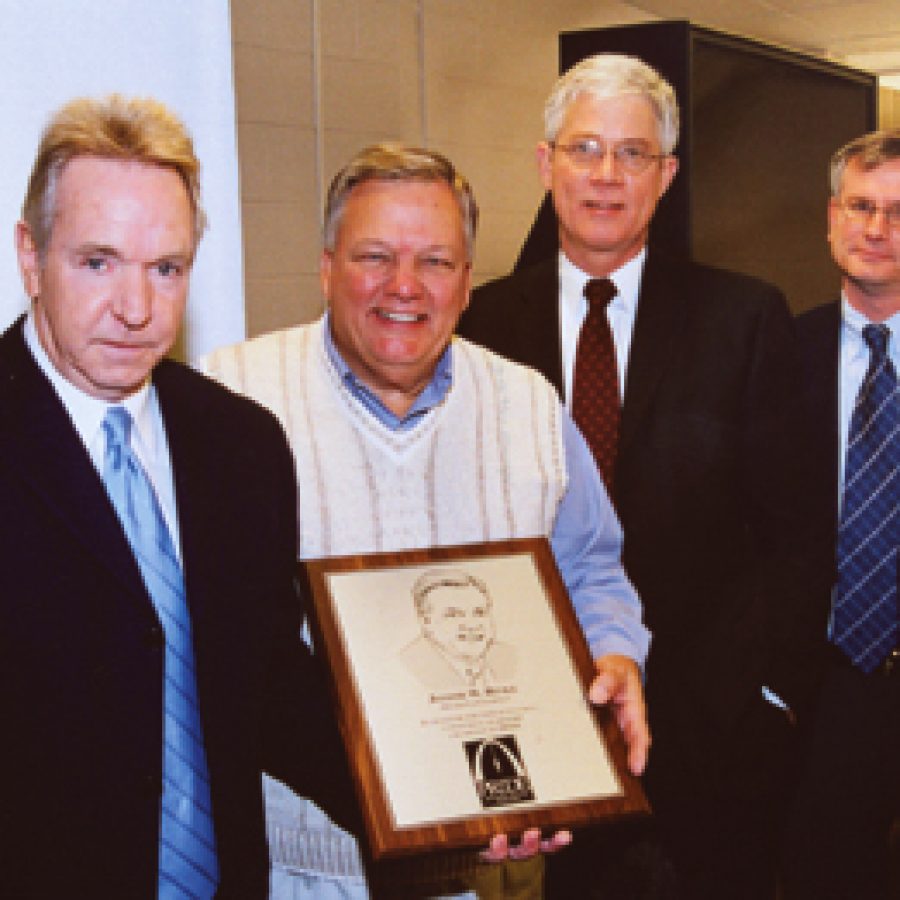 Joseph W. Rinke of Concord, the first owner co-chairman of Productivity and Re-sponsibility Increase Development and Em-ployment of St. Louis Inc. has been honored for his service to the labor-management organization.
Rinke recently completed more than nine years of volunteer service as PRIDE co-chairman during which he represented the buyers of construction in advancing harmony and teamwork in the St. Louis union construction industry, according to a PRIDE news release.
"For almost a decade, Joe Rinke has constructively provided the owner's perspective to the union industry," stated Gerald T. Feldhaus, PRIDE labor co-chairman who represents the St. Louis Building and Con-struction Trades Council, AFL-CIO.
Rinke, who became owner-co chairman in 1995, received a plaque inscribed: "In gratitude for your outstanding commitment, leadership and service to PRIDE."
"It has been fun and exciting working with all the members of our industry over the last decade," Rinke noted. "I believe we've accomplished a lot — particularly maintaining PRIDE as an effective forum for communication that has led to a healthy environment for all parties.
"As for the future, I believe we need to elevate the level of trust among us in order to form a comprehensive, industrywide substance-abuse testing program that a ma-jority of our members can embrace," Rinke added.
Richard Schaefer, director of design and construction for the Washington Univer-sity School of Medicine, will succeed Rinke as owner co-chairman. Scott Wilson serves as management co-chair. Wilson is president of St. Louis-based general contractor S.M. Wilson and Co.
Rinke worked for AmerenUE for 46 years before his retirement in 2003. He ended his career as manager of construction and engineering services.
Since 1972, PRIDE has worked to maintain harmony and build cooperation among St. Louis area AFL-CIO construction craft workers, contractors, construction buyers, architects, engineers and suppliers.