Committee votes on ward redistricting proposal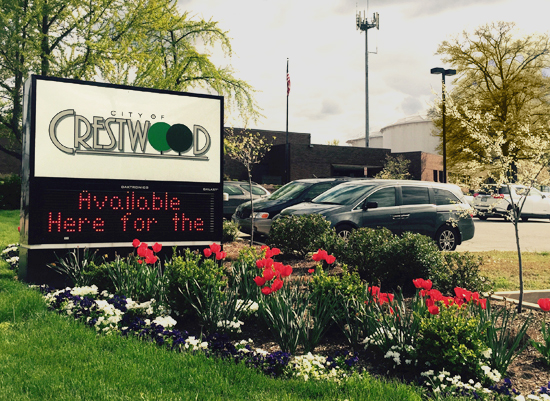 Crestwood is redistricting the city after 2020 census data showed an increase in population in all four wards. 
The Redistricting Committee identified a proposal Oct. 13 that is set to be presented to the Board of Aldermen in November.
City Administrator Kris Simpson created three proposals for the committee to consider before the October meeting, with each one featuring differences in six key areas in the city — Buxton, Glencrest and Ewers; Pine Spray and Craigwood; West of Old Sappington; Deves Streets; Sturdy, Manda and Rusdon and Leawood, Grovena and Woodbine.
These areas were either changed in the 2011 redistricting or feature a peninsula shape cutting into another ward. The proposals also focused on staying around an average of 3,101 people in each ward.
The committee was initially split between Proposals 1 and 3 because of their potential to prosper during the development of the mall site. No member thought 2 was a great option, including Simpson. 
"Proposals 1 and 3 probably position the city best to adapt to population growth at the mall site," Simpson's presentation stated.
The site would remain in Ward 1 and Wards 1 and 4 would have spaces to grow during the development.
Citizen Angela Sebben, wife of Ward 4 Alderman John Sebben, helped the committee decide on Proposal 1 during her public comment, citing the strong shapes and lack of roads being split in half. 
"Garber is a natural dividing line and East Watson is a natural dividing line. It's easier to converse with people and explain where you live and which ward you are in just by saying 'Anything south of Garber is Ward 4' or 'Or anything north of East Watson is 2,'" Sebben said. "It's easier to disseminate to people."
City Clerk Helen Ingold agreed with Sebben that Proposal 1 would make it much easier to tell citizens which ward they are in, as the city gets those calls all the time. 
Under Proposal 1, the area of Buxton/Vauk/Glencrest/Ewers/Medallion would be transferred to Ward 3. Ward 1 would expand south to encompass the Pine Spray and Craigwood neighborhoods. The area south of Garber Road, between Sappington and Pardee, would be transferred to Ward 4. Ward 4 would also expand to take Manda/Sturdy/Rudson, as well as the streets east of Old Sappington. Ward 2 would take over Leawood/Grovena. 
Proposal 1 did have the most uneven ward populations compared to the other two options, with a difference of 151 people between the largest (Ward 3) and smallest (Ward 4) wards. It addresses changes to the Buxton/Glencrest and Sturdy/Manda areas that were changed in 2011.
The committee voted unanimously 6-0 to recommend Proposal 1.