Clancy elected chair of council; GOP rejected as vice chair
By Gloria Lloyd
News Editor
glorialloyd@callnewspapers.com
Democrats are officially back in control of the St. Louis County Council, with 5th District Councilwoman Lisa Clancy, who represents Affton and Crestwood, unanimously elected last week as the 2020 council chair.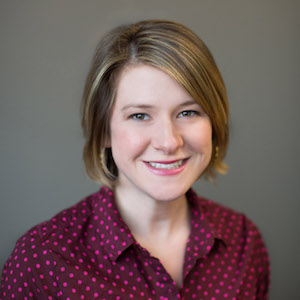 She succeeds Presiding Officer Ernie Trakas, who served as acting chair due to the council Republicans' temporary majority over the summer as part of the fallout from the resignation of former County Executive Steve Stenger in the wake of federal corruption charges.
Clancy, 34, is not the first woman, but might be the youngest member of the council ever elected chair. Traditionally, the chair and vice chair were rotated among the majority party members, with no real contested races. The vice chair would become the chair the next year, and everyone would serve before someone would be chosen again.
But that changed in the last three years as council Chairman Sam Page, who succeeded Stenger as county executive, was elected three years in a row as council chair as part of the council's strident opposition to all things Stenger.
That also changed this year as 3rd District Councilman Tim Fitch, R-Fenton, nominated the longest-serving member of the council, 7th District Councilman Mark Harder, R-Ballwin, as vice chair.
Harder took office Jan. 1, 2015. Clancy took office just a year ago, Jan. 1, 2019. She is from Maplewood and represents the mid-county area such as Brentwood and Richmond Heights along with part of Affton and Crestwood.
The council unanimously voted to approve Clancy's nomination, then unanimously voted for Clancy as chair in two separate votes. But before an official vote on vice chair, the Democrats rejected Harder's nomination in a 4-3 vote divided along party lines. Harder protested, saying that his nomination should have gone to an official vote before it was rejected.
In an unusual move, Clancy consulted with County Counselor Beth Orwick off the dais. When she returned, she said that Harder's nomination would be rejected and the floor would be opened for more nominations. New 1st District Councilwoman Rita Days, D-Bel Nor, nominated 4th District Councilwoman Rochelle Walton Gray, D-Black Jack, who is the longest-serving Democrat on the council after taking office Jan. 1, 2017.
Democrats approved Gray's nomination 4-3 along party lines, with all Republicans voting against her nod. The official vote echoed the first one, also 4-3.
Clancy said she was honored by the "vote of confidence" from her fellow council members.
"You know, we're in 2020, it's a new year. I remain as optimistic as I ever have about the things that we can accomplish together when we put our citizens in St. Louis County, our constituents, first and really the opportunities to work with all of us across the aisle even are endless, so I look forward to that," Clancy said. "There's always ups and downs, especially in an election year, but there's also lots of opportunities, so I'm pretty optimistic."
Harder, however, said he felt that his election would have sent a message to the region that St. Louis County takes all points of view seriously.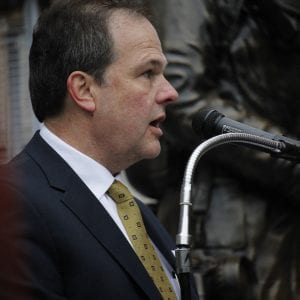 "We've been hearing a lot about bipartisanship, and I think this would be the time I think both for this county and for this region to share in some bipartisan cooperation on this board in an official sense," Harder said. "I think this would have been a welcome breath of fresh air."
But Clancy said she would continue to take a cue from the public on her priorities.
"I don't think my priorities have changed, my priorities are what the community's priorities are — economic development, safe communities, housing is something that I will continue to champion, lots of things, and I don't think that has shifted even though I'm in a new role here serving as a leader on the County Council, and I look forward to continuing to work with my colleagues," she said.
Calling herself a "collaborative decision maker," she pledged to consult with her colleagues on the council about major decisions. She said there's already consensus about changing the council's rules, which haven't been updated for 13 years.
And while Clancy said she didn't specifically order it, the rope barrier that had been extended across the steps to the podium for public speakers to address the council was taken down for her first meeting.
"I just noticed it, but I'm glad they're down," Clancy said of the ropes, which for several weeks at the end of last year were lifted by police officers to allow public speakers through. "I think it sends the wrong message about the environment here."