Civil War Day provides fun, interactive learning experience for students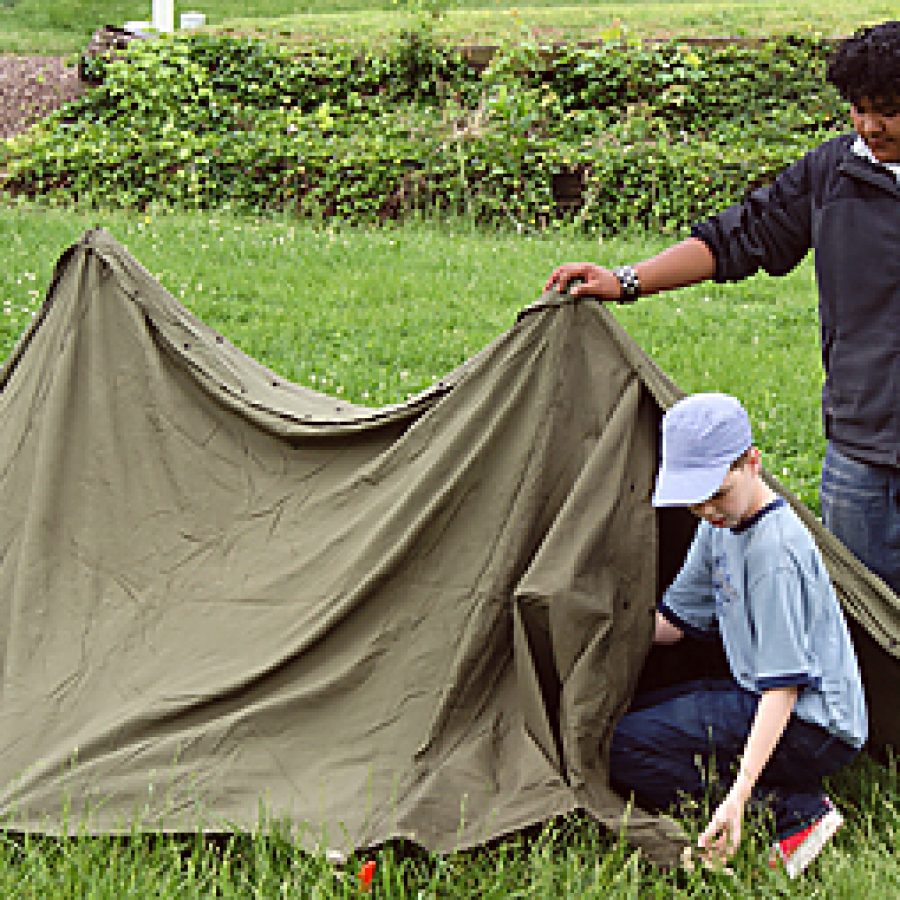 The Margaret Buerkle Middle School campus was transformed into a scene from the Civil War last week when seventh graders participated in a day filled with activities dating back to the 1860s.
Social studies teachers Cheryl Tentschert and Tim Brennan developed the interdisciplinary, hands-on project to enhance the learning experience for their students, and the pair received funding for the project through a mini-grant from the Mehlville-Oakville Foundation, according to a district news release.
"Tim and I believe children learn better when immersed in hands-on activities," Tentschert stated. "We like to use role-playing or recreate real-life experiences for our students."
The MBMS teachers developed the idea for a Civil War Day several years ago, but the idea did not come to fruition until they received funding for the project from the Mehlville-Oakville Foundation's annual mini-grant program. The supplementary funding allowed Tentschert and Brennan to develop Civil War-based activities led by MBMS teachers throughout the day.
"The day was truly interdisciplinary. We included Civil War experiences through mathematics, language arts, science, and even the electives: home economics, art and choir. Many students told us that Friday was 'awesome,'" Tentschert stated.
The seventh graders began their day by enlisting in the U.S. or Confederate States Army, where they filled out enlistment papers, took an oath and received a hat representing their designated army. Throughout the day, the students participated in several activities with their army units, including using Morse Code to send messages to their comrades, writing letters to their family members about their war experiences, and using math skills to calculate an artillery strike on the battlefield.
The students also learned about camp life and how to set up a tent, transmitted messages through signal flags, learned about a soldier's life from living historian Larry McDaniel, and visited the field hospital where paint was used to signify the soldiers' injuries. The day's events culminated with a mock battle where the two armies of students played a game of "Capture the Flag."
"I know that events like this require a great deal of planning and effort, but it is well worth it. This is the stuff that sticks with a kid," stated MBMS parent Elizabeth Hogan, who volunteered at the event. "When all is said and done, the kids and the parents appreciate your hard work and dedication."