Four aldermen, including two new ones, were sworn in April 26 at the Crestwood Board of Aldermen meeting. 
Returning aldermen Greg Hall of Ward 3 and Tony Kennedy of Ward 4 were sworn in alongside new aldermen Jim Zavist of Ward 1 and Mike Balles of Ward 2. This is Hall's second term and Kennedy's third.
Zavist and Balles replaced Richard Breeding and Mary Stadter respectively, both of whom reached term limits.
Breeding termed out for the second time this year, reaching 18 years served as an alderman — Mayor Grant Mabie said he is currently tied for third-longest service in city history. Breeding said the first time he termed out he was ready to go, but this time he wasn't. He will serve on the Board of Zoning Adjustment in the future.
Stadter served as alderman for the last nine years. She will continue to serve on the city's police board and 75th Anniversary Committee.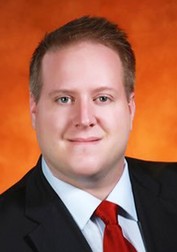 With the cycling of aldermen comes the election of a new board president. Hall has been president for the past year. The board unanimously chose Ward 2 Alderman Justin Charboneau as the next board president after Ward 3 Alderman Scott Shipley nominated him. Charboneau is now the longest serving alderman, while also potentially being the youngest.
"We have a lot of important projects planned and I think it's important that our next board president be someone with proven experience and robust knowledge of the inner workings of our city," Shipley said. "It should be someone with energy and insight to speak on behalf of this board."