City has much to celebrate with finish of road project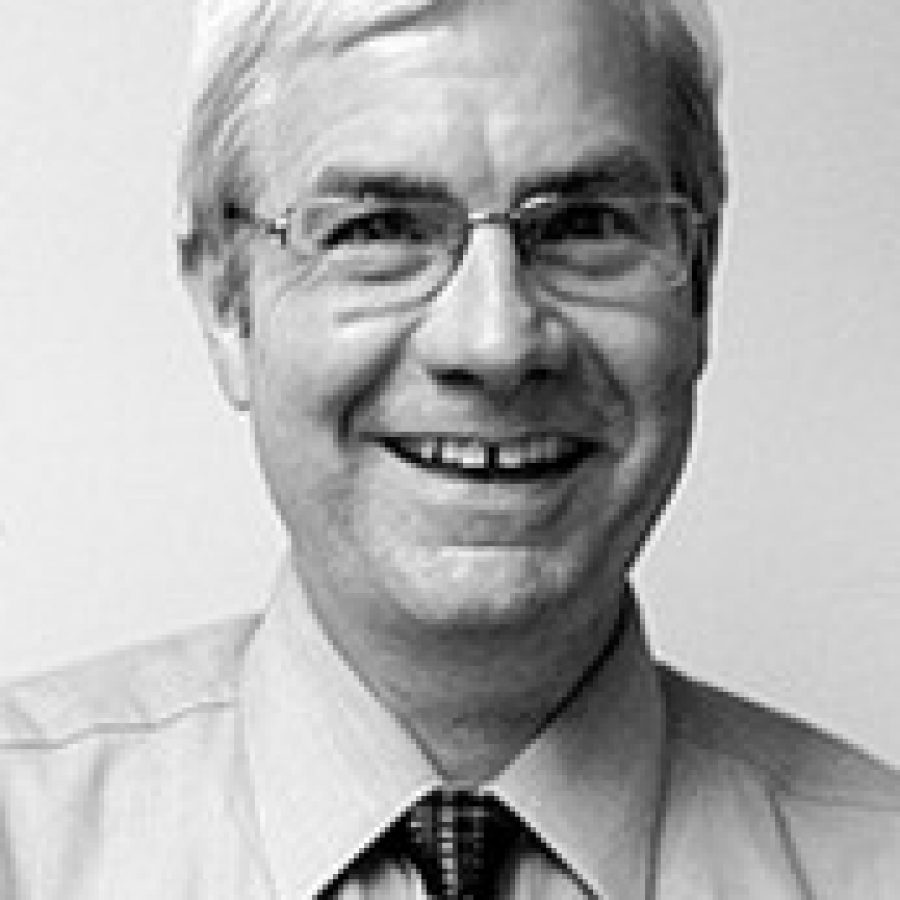 Green Park officials last week marked the completion of the Green Park Road reconstruction project with a ribbon-cutting ceremony.
City officials and residents had much to celebrate as the reconstruction of Green Park Road is quite an accomplishment.
Motorists traveling along Green Park Road will find the ride to be much more pleasant and safer.
"I think it's quite an improvement over the way it was …," Green Park Mayor Tony Konopka told the Call.
L. Krupp Construction Inc. served as the contractor for the project in which a roughly 6,000-foot stretch of Green Park Road from Tesson Ferry Road to Lin Valle Drive was reconstructed. The road was widened with two extra feet of lanes on each side to make 12-foot lanes.
Work began in spring 2011 on the road project, which originally was anticipated to be finished by the end of the year. However, delays caused by the Missouri American Water Co. in relocating eight water mains resulted in the project being completed last week, according to Konopka.
The completed project includes many amenities, including a new pedestrian pathway along the road's north side, a right turn lane for northbound traffic from Green Park Road turning onto Tesson Ferry Road and new storm sewers, among other improvements.
City officials have decided to postpone planting trees along Green Park Road in Clydesdale Park as well as all remaining sod from Tesson Ferry Road to the Clydesdale Park en-trance. These areas will be temporarily seeded to protect against erosion over the summer.
City officials cited the time of year and the possibility of failure to thrive in postponing the landscaping work.
Residents attending the ribbon-cutting ceremony had high praise for the contractor, saying Krupp bent over backward to accommodate those living on Green Park Road who were impacted by the road project.
The Green Park Road project involves a total estimated cost of $2,631,766.
A federal grant approved in 2003 by the East-West Gateway Council of Governments is providing 80 percent of the funding and the remaining $691,766 is coming from local funds.
The city also received a $4,000 grant from the Municipal Park Grant Commission to assist in the planning phase of the new pedestrian pathway.
The reconstruction of Green Park Road was a long time coming, but we believe it was well worth the wait.