Charter Amendment loses votes on recount
County Executive Steve Stenger, second from left, listens to Rep. Bob Burns, D-Affton, address the council last year, left to right: 5th District Councilman Pat Dolan, D-Richmond Heights, Chairman Sam Page, D-Creve Coeur, 1st District Councilwoman Hazel Erby and 4th District Councilwoman Rochelle Walton Gray, D-Black Jack. Photo by Gloria Lloyd.
The recount requested by 6th District County Councilman Ernie Trakas, R-Oakville, and council Chairman Sam Page, D-Creve Coeur, didn't change the ultimate result of a county Charter amendment that would give the council its own attorney instead of the county counselor.
Trakas sat in on the recount for Proposition 2 for two days last week, but the margin by which voters rejected the amendment increased from 12 votes out of more than 250,000 cast to 46.
He and Page filed a petition for the recount pro se.
Although the deadline to place a similar amendment on the ballot for November has passed, Trakas hinted that it might still happen.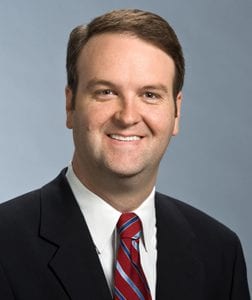 "Prop 2 failed by 46 votes, so it will be back on the ballot probably in November," he said last week at the Concord-Lemay/Gravois Republican Club. "That's a continuing issue and a fundamental problem with the Charter."
Voters will consider four new Charter amendments Nov. 6.