Cars 4 Kids brightens holidays for two families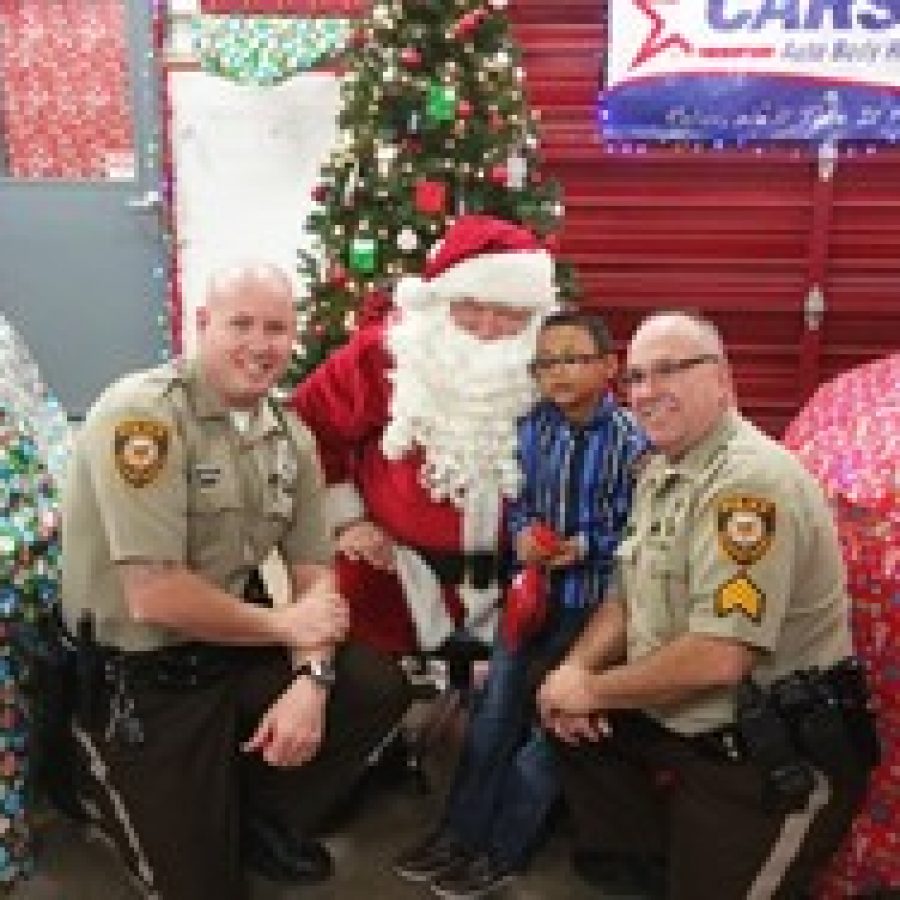 Officers from the St. Louis County Police Department recently participated in a Cars 4 Kids event with Gapsch's CARSTAR Collision Center in Green Park.
Gapsch received two wrecked cars from an insurance company and repaired them, according to a news release.
Gapsch then partnered with Cars 4 Kids, which selected two families who have a child suffering from cancer to receive the cars. Both recipient families were on hand to unwrap the cars and receive other gifts from businesses in the community, the released stated.
Officer Dan Schroeder, left, and Sgt. Ray Absolon, right, are shown with Santa Claus and Dorian Garcia, whose family was a recipient of one of the cars.