Call Newspapers sales, design staff win top honors in statewide contest
It's nice to be recognized by peers, Milligan says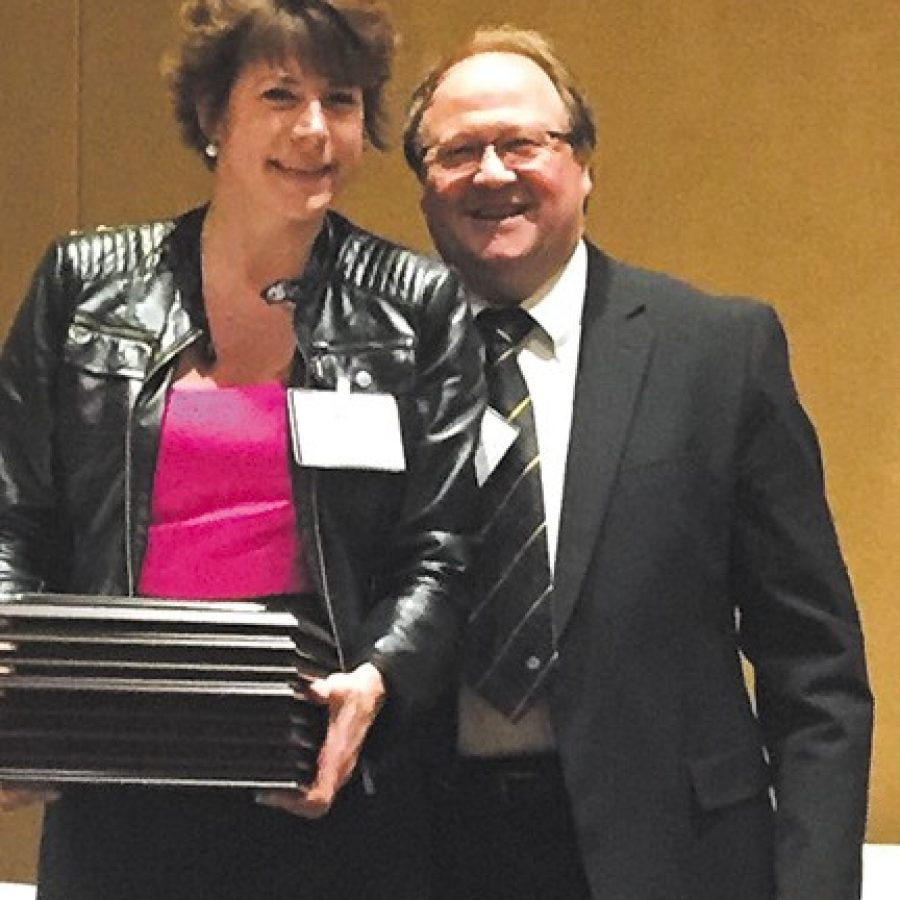 The staff of Call Newspapers took home 18 statewide awards from the Missouri Press Association's Best Ad Contest last week in Columbia.
In the last year, the Call has won statewide awards for its website, advertising, reporting and editorials from both the Missouri Press Foundation and its advertising division, the Missouri Advertising Managers' Association, or MAMA.
"It's great to see the achievements as well as recognition for the Call's hard-working team," Publisher Deborah Baker said.
Representing the Call at the MAMA convention April 6, Sales Executive Bea Corbin accepted eight first-place awards, four second-place awards, three third-place awards and three fourth-place awards. The newspaper won 13 MAMA awards last year.
"It's always nice to be recognized by your peers," General Manager Bill Milligan said.
Call Composing Artist Mandi Gummels was named the top Ad Designer in the state, after placing fourth last year. The Call's advertising team also won first place for Best Shared/Signature Page, for the annual Graduate Salute that runs in May and honors local high school graduating classes from Lindbergh, Mehlville, Oakville, Fox, Bayless and Affton high schools.
The Call's 28th annual Fall Sports Preview won two first-place awards for Best One-Time Special Section and Best Print Campaign.
Since the Call's inception in 1989, the newspaper has published announcements for births, weddings, engagements, anniversaries and obituaries for free. An ad by Gummels and Baker promoting the Call's birth announcements earned first place for Best Single House Ad.
The Call kicked off a partnership with Clarice's Bridal last year soon after the opening of the bridal shop's new store in Green Park, close to the Call's office. In partnership with the Call, Clarice's Bridal and its partner vendors host monthly wedding fairs at LiUNA Event Center.
Several of the ads for the bridal campaign won first-place awards, including Most Creative Use of Full Color for an ad showcasing prom dresses and Best Ad No Smaller Than 1/4 Page for an ad created by Composing Artist Taylor Kelly and Corbin promoting a trunk show at Clarice's.
As a newspaper delivered across south county by mail, the Call offers EDDM, or Every Door Direct Mail, advertising inserts. A winter mailing for Advance Auto Parts won first place for Best Newspaper-Produced Insert for Gummels and Corbin.
Kelly won second place for Best Online Ad Designer, and Gummels scored third place in the same category. The staff also won second place for Best Single House Ad for an ad encouraging residents to submit their free birth, wedding, anniversary and engagement announcements, obituaries and press releases to the Call for publication.
The designers won second place for Best Print Campaign for the Home for the Holidays Recipe Contest, the Call's annual tradition of readers sending in their best recipes for Thanksgiving and Christmas.
Second place for Best Single Line Ad went to a classified ad for ForgetAboutIt Lawn Care, third place for Best Single Line Ad for a classified ad, third place for Best Ad Smaller Than a 1/4 for an ad from Gummels and Baker promoting SoCo Bistro's Sunday mimosa brunch, fourth place for Best Single Line Ad for Bretz Classic Painting, fourth place for Best Classified Section and fourth place for Best Digital Campaign for the bridal/honeymoon campaign with Clarice's.