Cafeteria worker kidnapped outside Crestwood elementary school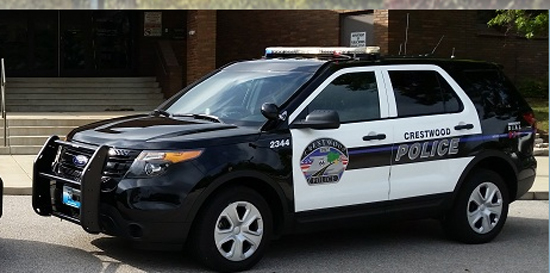 A cafeteria worker at Long Elementary was kidnapped outside the Crestwood school Tuesday morning, but was later found safe in Illinois.
The woman was confronted outside the school around 7:15 a.m. Tuesday by an ex-boyfriend and forced inside her own car, a gray Acura, which then took off from the school, according to an account from the Crestwood Police Department.
"No students were present at the time of the incident and no students were in danger," the department posted on Facebook.
Police were stationed at the school after the incident out of an "abundance of caution" in case the suspect returned, police Chief Ron Compton said.
After a search of the area didn't find the Acura, police believed it might be at a trailer park in Glen Carbon, Illinois.
The Glen Carbon Police Department found the victim outside of a trailer, according to the police account.
Crestwood detectives headed to Glen Carbon to investigate further, the chief said.
The suspect was found inside the trailer and was taken into custody. Charges will be issued through St. Louis County prosecutors, Compton said.
Even though no students were in danger during the alleged kidnapping, Lindbergh Schools and Crestwood responded by increasing police presence around Long for student dropoff Tuesday morning.
In a letter to parents, Long Principal Christina Phillips assured parents that no students or staff were ever in danger during dropoff.
"Additional security presence was put in place out of an abundance of caution, in response to a domestic incident that took place on the parking lot early this morning," Phillips wrote.
As soon as district officials found out about the incident, they instituted a lockdown to secure the building exterior and keep students inside, Phillips added.
The usual security measures like locking all doors and requiring visitors to check into the office and present a photo ID were still in place, but as an additional precaution students were kept indoors until the police investigation finished, Phillips wrote.
"I know it can be alarming to see police at school, but I want to reassure you that your students are safe and will enjoy a normal, uninterrupted day of learning today," Phillips wrote. "If you have any questions, please do not hesitate to call or email me directly."