Burglary in South County leads to four-hour standoff with police
A homeowner interrupted a burglary in South County Sunday night, leading to a four-hour standoff between police and two men who now face felony charges.
St. Louis County prosecutors filed first-degree burglary charges Monday against Joseph MacDonald, 40, of the 6000 block of Fyler Avenue in South City, 63139, and John Fernandez, 26, of the 2200 block of Locust Street, St. Louis, 63103. Bail was set at $100,000 for each of them.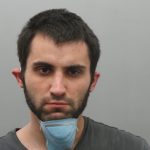 The homeowner, who did not live at the house, was checking on his property in the 6500 block of Telegraph Road in Oakville when he heard voices and saw at least one man inside the house, police said.
The homeowner called the police and waited outside.
Tactical Operations from the St. Louis County Police Department – the SWAT team – responded at roughly 7:03 p.m. Sunday.
After a four-hour standoff, the attempted burglars were taken into custody soon after 11 p.m.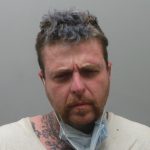 The suspects were not armed, and there were no injuries to either officers or the two suspects in the standoff.
Police said rather than being tipped off somehow, it was a coincidence that the owner happened to be checking on the house while it was being robbed.
In mugshots, MacDonald and Fernandez are pictured wearing surgical masks. A police spokeswoman said they were given the masks as a precaution against the coronavirus and were not wearing them during the alleged burglary.