Brothers warm hearts, help others with Hot Cocoa for a Cause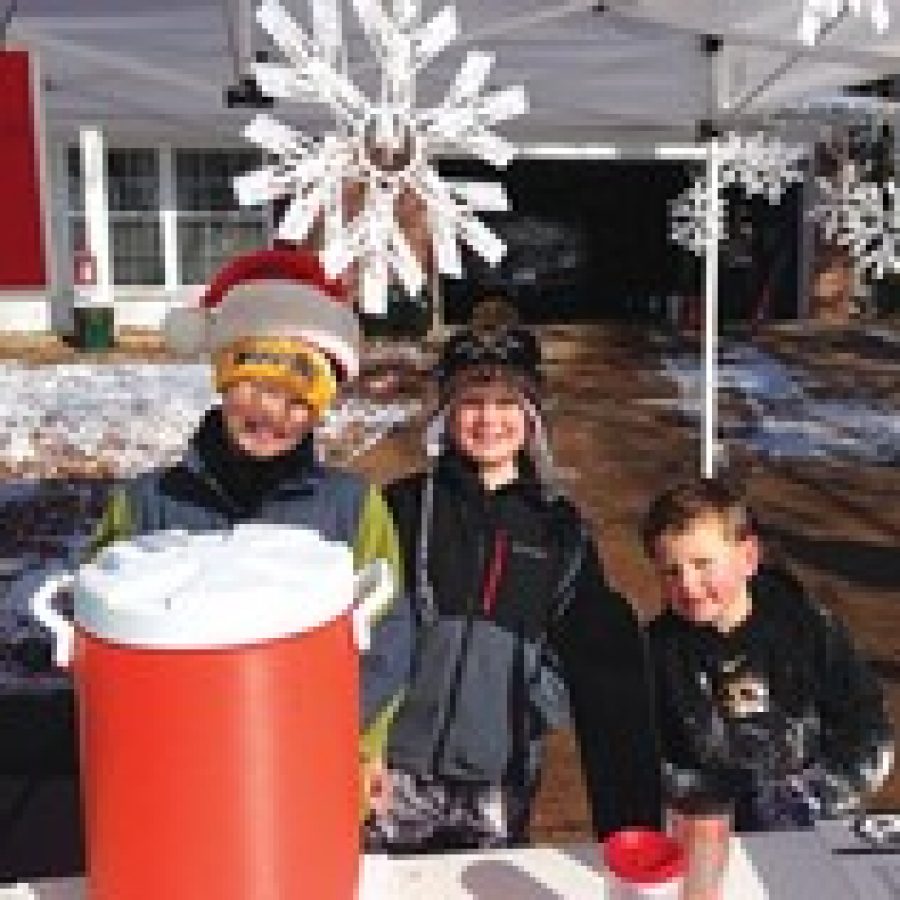 Every winter, Kennerly Elementary School brothers Brock, Chase and Drew Barger bundle up, boil gallons of water, and serve hot chocolate to chilly passersby from a stand on their front lawn.
The third annual Hot Cocoa for a Cause took place earlier this month at the brothers' home in Concord. Over the past three years, the event has raised more than $3,300 and warmed the hearts of many residents who benefit from Assumption Parish's St. Vincent DePaul Society.
Chase, who is in third grade, originally came up with the idea for his community service project during the school's Read, Right and Run campaign, according to a Lindbergh Schools news release.
"I wanted to do a good deed, and I wanted to help, so I said, 'Let's have a lemonade stand.' But it was too cold, so we sell hot chocolate instead," he stated in the release.
The boys hung signs, handed out lots of fliers, and asked for donations from anyone who stopped by to buy a cup of hot chocolate or a Christmas cookie.
In all, the boys sold 600 cups this year and raised more than $1,500.
This was kindergartener Drew's first year to help.
"It's kind of shocking how many people were helping, and it touches us a little bit to see how good it was," big brother Brock, who is in the fourth grade, said about this year's efforts.