Brothers from Green Park charged in road rage shooting on Lindbergh Boulevard
By Gloria Lloyd
News Editor
glorialloyd@callnewspapers.com
Two armed brothers from Green Park shot a man in a road rage incident in front of the man's four children, police said Tuesday.
St. Louis County prosecutors charged two men from Green Park, brothers Nicholas Marino, 27, and Joseph Marino, 24, both of the 9800 block of Guehring Drive, 63123, with attacking a man Monday in a case of road rage on South Lindbergh Boulevard.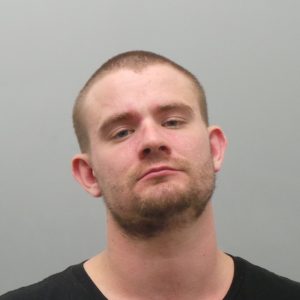 Nicholas Marino is charged with armed criminal action and first-degree assault and is in custody on $75,000 cash-only bond, no 10 percent and no contact with the victim. Joseph Marino is charged with unlawful use of a weapon and is being held on $20,000 cash-only bond, no 10 percent and no contact with the victim.
Police say Nicholas Marino was the passenger in a red Mitsubishi driven by his brother that was "involved in a road rage incident" with the victim in the case, a man in his 30s, in the 6200 block of Lindbergh Boulevard near the QuikTrip, Weekends Only and CarMax car dealership.
The man, whose identity has not been released by police,  pulled his car over to get the Mitsubishi's license plate and to confront the driver.
Both brothers pointed their guns at the man, and Nicholas Marino shot the man at least three times, police said.
The man was hit by bullets in the chest and side.
The man who was shot had his four children in the car with him, an 11-year-old boy, 9-year-old boy, 6-year-old boy and 3-year-old girl, who saw the incident, police said.
None of the children were injured. The man was taken to a local hospital for treatment for a non-life threatening injury.
Almost simultaneously after the 911 call came in for shots fired on Lindbergh, officers from the St. Louis County Police Department pulled over a red Mitsubishi GTS that was improperly using the shoulder to pass traffic at Lindbergh and Rusty Road, near the Costco and Target.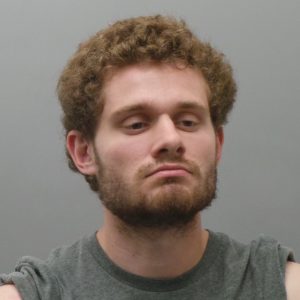 The officers found that the two adult men in the Mitsubishi, the Marino brothers, were suspects in the shooting and took them into custody without incident.
Nicholas Marino admitted that he shot the man, police said, and officers recovered two guns from the brothers.
A judge granted a protective order against Nicholas Marino for stalking that was in effect for two years and ended in June.  But other than that, he had not been charged with any other crimes in Missouri until Tuesday.
Joseph Marino got a ticket and was fined by the city of Bella Villa for defective equipment, but other than that, also has not previously been charged with a major crime in Missouri. A judge also granted someone a protective order against him that was in effect for two years ending in June, the same dates as the one issued against his brother.
County police ask witnesses to contact officers at the Affton Southwest Precinct at 314-638-5550 if you have any information regarding the incident.
To remain anonymous or potentially receive a reward, contact CrimeStoppers at 1-866-371-TIPS(8477) if you have any information regarding the incident.