BREAKING NEWS: Mehlville board votes 7-0 to release Knost from contract
Knost finalist to become Rockwood's new superintendent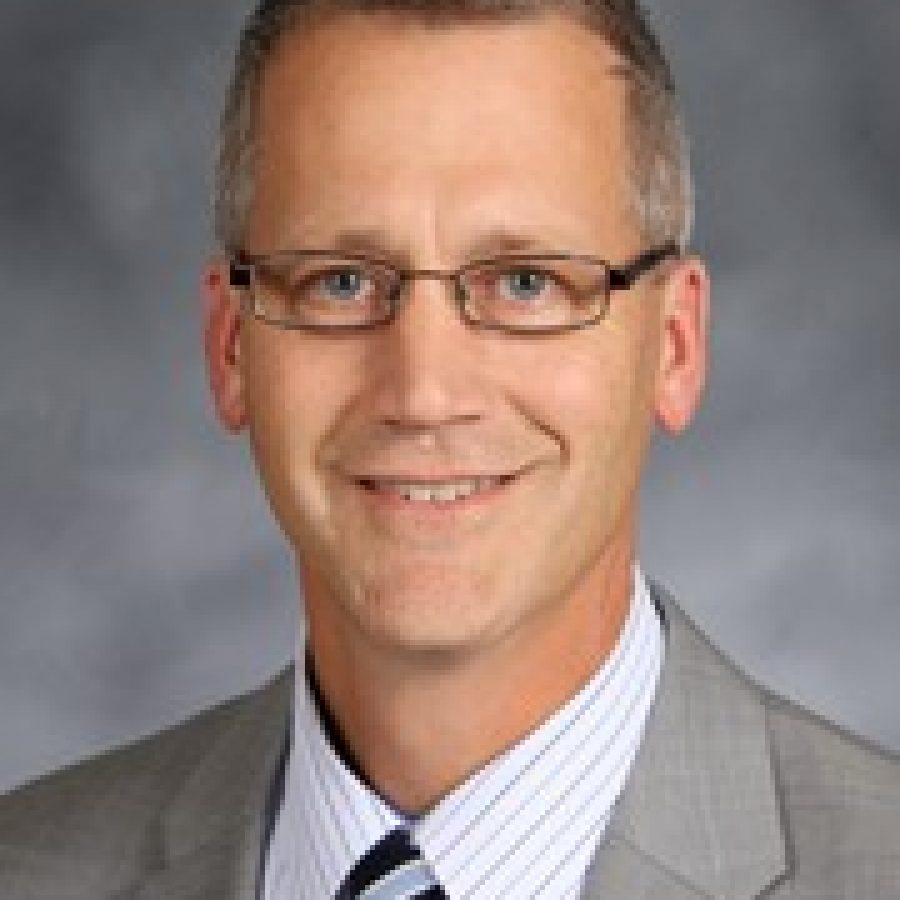 The Mehlville Board of Education voted unanimously Monday night to release Superintendent Eric Knost from his contract, effective June 30.
Knost is the finalist for the superintendent's job in the Rockwood School District, and the Rockwood Board of Education is scheduled to vote Thursday on approving a contract with Knost for the position, effective July 1.
Knost told the Call Tuesday afternoon he is "excited, but torn" about leaving Mehlville and becoming Rockwood's superintendent.
In a statement released Tuesday, Knost wrote, "While I have never expressed an interest in leaving my current post, this opportunity brings a new challenge to my career as an educational leader. My 12 years in Mehlville have been some of the most rewarding years of my career. I'm proud of the students, staff and the community, and I'm proud of the district's many accomplishments. I'm confident of a bright and promising future for Mehlville schools and I am honored to have served as your superintendent.
"In all of my years as an educator, I have carried with me a personal mission of helping all kids thrive in this world. To me, this commitment is paramount over every task in the field of education. Regardless of where my career takes me, my mission will always remain the same.
"I'm thankful for the many relationships I have established and I am excited to encounter so many new faces in the weeks and months ahead. I value people and I value environments where kids and adults are made to feel extraordinary. I remain humbled by the support I have encountered in Mehlville as well as the early welcomes I have received in Rockwood.
"Thank you for your continued support and understanding as my family and I navigate this new and exciting path in our lives," Knost wrote.
In a news release, Board of Education President Mark Stoner praised Knost's many accomplishments during his time in the district, including an emphasis on character education, the implementation of tuition-free full day kindergarten, the construction of a new auditorium and tennis complex and coordinating the addition of transfer students into the district.
"The Mehlville School District has a strong leadership team in place and our dedication to student achievement and success will not be interrupted during our search for a new superintendent," Stoner stated.
After Superintendent Terry Noble announced his retirement in November 2010, the Board of Education voted to name Knost superintendent, effective July 1, 2011.
Knost's three-year contract called for him to be paid $185,000. Prior to that, he served as deputy superintendent with a salary of $139,444. He had served as Mehlville's deputy superintendent since November 2006, when he was promoted from the position of north area superintendent.
Before he was named north area superintendent, Knost had served as principal of Oakville Senior High School since July 1, 2002.
Knost also served as assistant principal of Parkway North High School in the Parkway School District from 1997 to 2002, assistant principal at Woerther Elementary School in Rockwood from 1996 to 1997, director of bands at Marquette High School in Rockwood from 1993 to 1996 and assistant band director at Lafayette High School in Rockwood from 1989 to 1993.
He also was a band teacher at Windsor High School in the Windsor School District from 1988 to 1989.
Knost earned a doctorate degree at St. Louis University, a master's degree in educational administration from Lindenwood University and a bachelor's degree in music education from Webster University.
He also holds a lifetime certification in music/instrumental kindergarten through 12th grade. He also has a renewable certificate in administration for kindergarten through 12th grade.
Knost was born and raised in south county. He and his wife, Julie, have two daughters who attend Lindbergh Schools.
In 2008, he was a finalist for the superintendent's position in the Webster Groves School District.
In a 2010 interview with the Call, Knost declined to further discuss his pursuit of jobs in other districts but said, "I would get excited at the opportunity with other districts, but it would never rise to the excitement that I had thinking about eventually accepting the position of superintendent of this district. At this point in time in my career, it's about one thing: I want to lead a school district. And I have fallen in love with the Mehlville School District in my years here."
Last summer, the Board of Education voted unanimously to extend Knost's contract for three years, starting at a salary of $190,592 for the current school year.
Knost told the Call at the time that enjoyed the job and the district and hoped to never leave.
"It was 7-0, and I'm very, very thankful for the board, and I appreciate their support," he said. "For me, it's just three years more towards me riding it out here. I'd prefer to retire from this position."