Boyko, Eagleton seek Democratic nod for state Senate seat
Koenig, Stream vie for GOP nomination in 15th District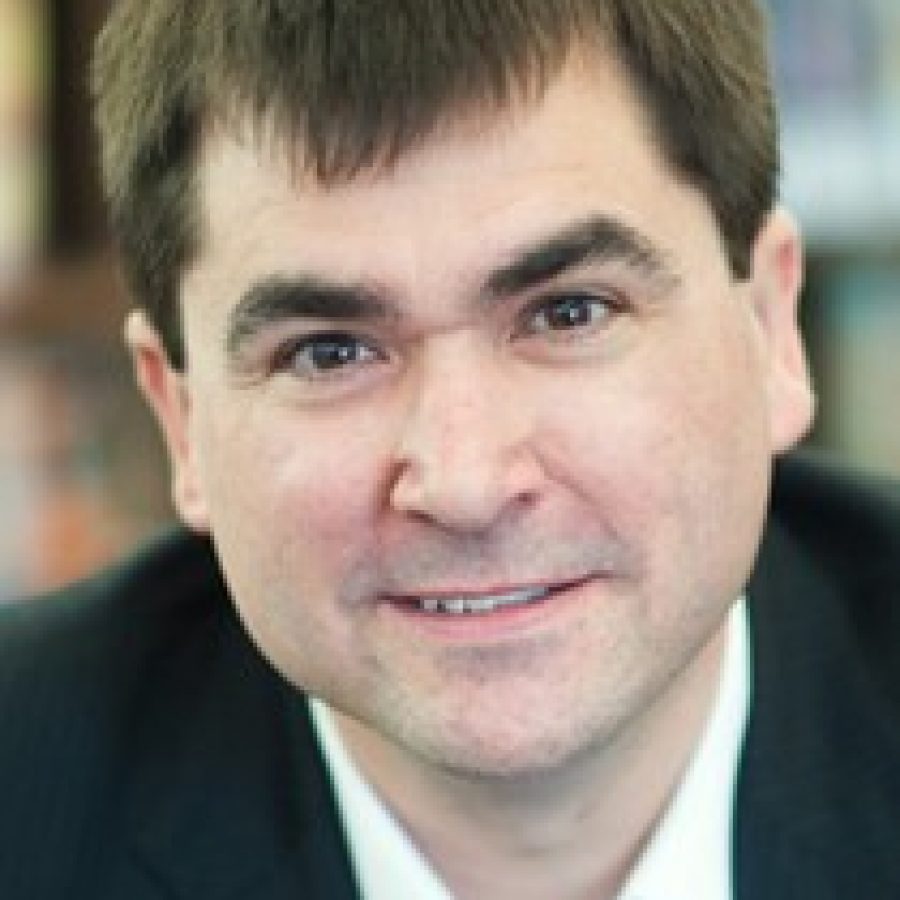 Democrats Mark Boyko and Stephen Eagleton are seeking their party's nomination next Tuesday in the race for 15th District Missouri Senate seat.
The seat currently is held by Eric Schmitt, R-Glendale, who is seeking his party's nod for state treasurer in the Aug. 2 primary.
Asked to identify the most important issue in the Senate race, Boyko said, "Attracting good jobs. My plan is to (1) expand Medicaid, creating tens of thousands of quality medical jobs; (2) fight right-to-work and other anti-union measures, which are proven to lower wages for union and non-union employees alike; and (3) invest in education and infrastructure, which will enable our children to become the business leaders of tomorrow and attract exciting businesses to our state."
Eagleton did not respond to a Call questionnaire, but issued this statement: "I am running for state Senate 15. I have a JD (Juris Doctor degree) from St. Louis University. I support the following: abortion, death penalty, limiting campaign contributions, making audio recordings of closed meetings, and I would use tolls to fund road and bridge repairs.
"I do not support the idea of merging St. Louis with the county."
Republicans vying for their party's nod for the Senate seat are Rep. Andrew Koenig of Manchester and former Rep. Rick Stream of Kirkwood. Neither candidate responded to a Call questionnaire.
Boyko, 36, of Kirkwood, is an attorney. He and his wife, Meg, have three children.
Boyko said he is seeking his party's nod for the Senate seat "because I want to bring billions of our federal tax dollars back to this state to support tens of thousands of good jobs, I want us to meet our obligations to students and families instead of wasting time and money trying to score harmful and costly political points. Finally, I want to help build the Missouri we know we should have."
Other issues he perceives in the race include: "Gun safety must be addressed. Removing gun safety-training requirements is a step in the wrong direction. Background checks for gun purchases save lives, and we should bring them back.
"I would also work to create an opioid prescription database, like every other state, which doctors, pharmacists, and families are asking for to combat heroin and opioid abuse."
Boyko gave the following responses to a Call questionnaire:
Boyko said, "We should remove Missouri's TRAP (Targeted Regulation of Abortion Providers) laws, consistent with the U.S. Supreme Court, and implement proven policies that reduce the number of abortions, like increased access to birth control. Doing so has been shown to be effective while also preserving the constitutional right of a woman and her doctor to make personal healthcare decisions."
Boyko said, "I do not support the death penalty. It costs the state money while failing to discourage capital crime. Given the overloaded public defender system, I am also concerned that those sentenced to death are not represented in a way Missourians can be confident in."
Boyko said, "In the near-term, tax-increment financing is necessary to attract the development we need to thrive as a region. Successful developments, like CORTEX, are able to attract top talent and exciting young companies to St. Louis while re-establishing a vibrant community. However, we must take care that public money is not financing the long-term success of private businesses, and in particular that government is not choosing winners and losers in the marketplace."
Boyko said, "Yes. I believe the will of the majority is sufficient, without requiring the four-sevenths majority currently mandated."
Boyko said, "I am a supporter of our public schools and I am interested in all proposals which might improve education. While I understand those who believe the foundation formula is unfair for high-income areas of the state, I have seen firsthand the differences in educational resources between the Kirkwood and St. Louis public school systems and believe our entire community is best served when all students have an opportunity to succeed."
Boyko said, "Yes. We should bring back the background check requirement we had in place in the past. After removing background checks, Missouri saw double-digit increases in gun homicide and suicide. This simple step is needed to protect Missouri families and support our police.
Boyko said, "I am a firm believer in public access and, if elected, would make sure my actions and those of any committee I serve on are available to the interested public."
Boyko said, "We are currently wasting federal money. Federal transportation funds provide $4 of funding for every dollar our state spends. This money is not only invested in improving our infrastructure and competitiveness, but also provides middle-class jobs for Missouri workers. I would start looking for money to fund up to the federal match by cutting wasteful political posturing, like TRAP laws, and our decision to fight the Master Tobacco Settlement Agreement. If additional revenue is needed, I would be open to reversing the reckless business tax-cuts pushed through by big business and, if necessary, increasing the state's gas tax, which is among the lowest in the country and has not been increased in decades."
Boyko said, "For private projects, any proposed use of eminent domain should be viewed with a healthy dose of skepticism."
Boyko said, "Yes. Absolutely."
Boyko said, "If voters in both the city and county wish to merge, the state government should do everything possible to respect their democratic decision."
Boyko said, "I have spent the past decade representing workers and retirees in cases concerning their retirement plans. I am very interested in making sure all of Missouri's public retirement systems are adequately paid for and properly invested."
Boyko said, "Public access to meetings is an important way to prevent the perception, or reality, of improper behavior. I would be interested in learning more about specific confidentiality needs of closed meetings, however, before demanding that they all be recorded."
Boyko said, "Yes. Most Missourians were done a huge disservice by the removal of campaign contribution limits. When one or two individuals are able to fund a million-dollar campaign, directly or through PACs, the public has a difficult time trusting that the candidate, once elected, will represent their district as a whole instead of the views of their sponsor."
Boyko said, "I have met with current and former school board members across my district. All want to provide the best education possible for all of their students, including those who are transfers. I believe we must find solutions that help all Missouri students. At a minimum, care should be taken that transferring students and their families are not bounced from school to school every year."
Boyko said, "We should be making it easier, not harder, for people to vote. Voter photo-ID would cost the state millions of dollars while making it harder to vote. I will oppose such efforts that restrict voting and waste tax dollars."
Boyko said, "I would file a bill to expand Medicaid. Expanding Medicaid would bring $2 billion of our federal taxes back to Missouri, creating jobs and providing needed medical care."