Boy Scout troop celebrates 40th anniversary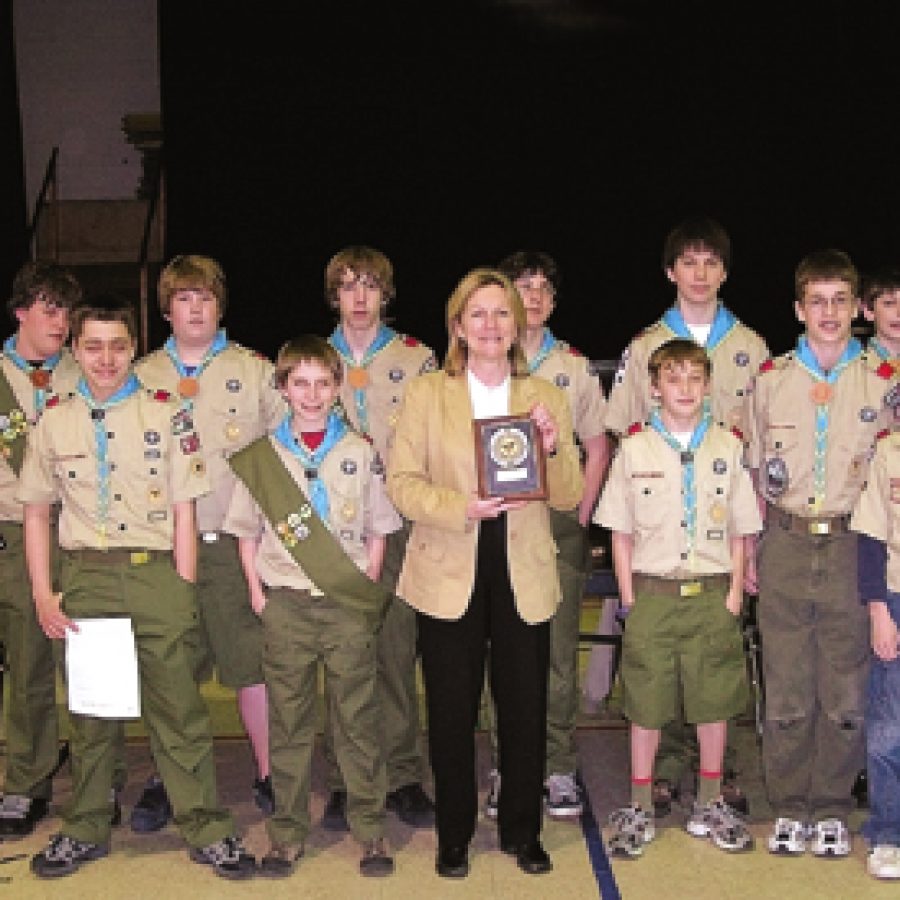 Members of Boy Scout Troop 661 recently celebrated 40 years of Scouting with the presentation of a 40-year plaque to their sponsor, Nancy Zitzmann, Point Elemen-tary School principal.
Troop 661 meets at 7 p.m. Mondays in the gymnasium at Point Elementary School, 6790 Telegraph Road.
Very few Scout troops can boast their existence for such an extended period and Troop 661 has a strong and distinguished history, according to a news release.
Troop 661 is one of the top 10 Boy Scout troops in the St. Louis area for Scouts who advance to the rank of Eagle and it has been honored with the Quality Unit Award.
The troop maintains an active role in community projects and owes a great deal of its longevity to past leadership and a program of high adventure that includes annual trips to the Philmont Scout Ranch and canoe trips to the Boundary Waters area of Minnesota and Canada.
Troop 661 travels this month to West Vir-ginia where Scouts will experience white-water rafting on the New River.
Troop 661's annual calendar of events in-cludes a weekend float trip on the Current River, a weekend of shotgun and rifle shooting, a weekend of trout fishing, the Scouting for Food activity, a weeklong summer camp, and participation in local camporees and monthly camping trips.