Boy Scout Troop 824 visits Washington, D.C.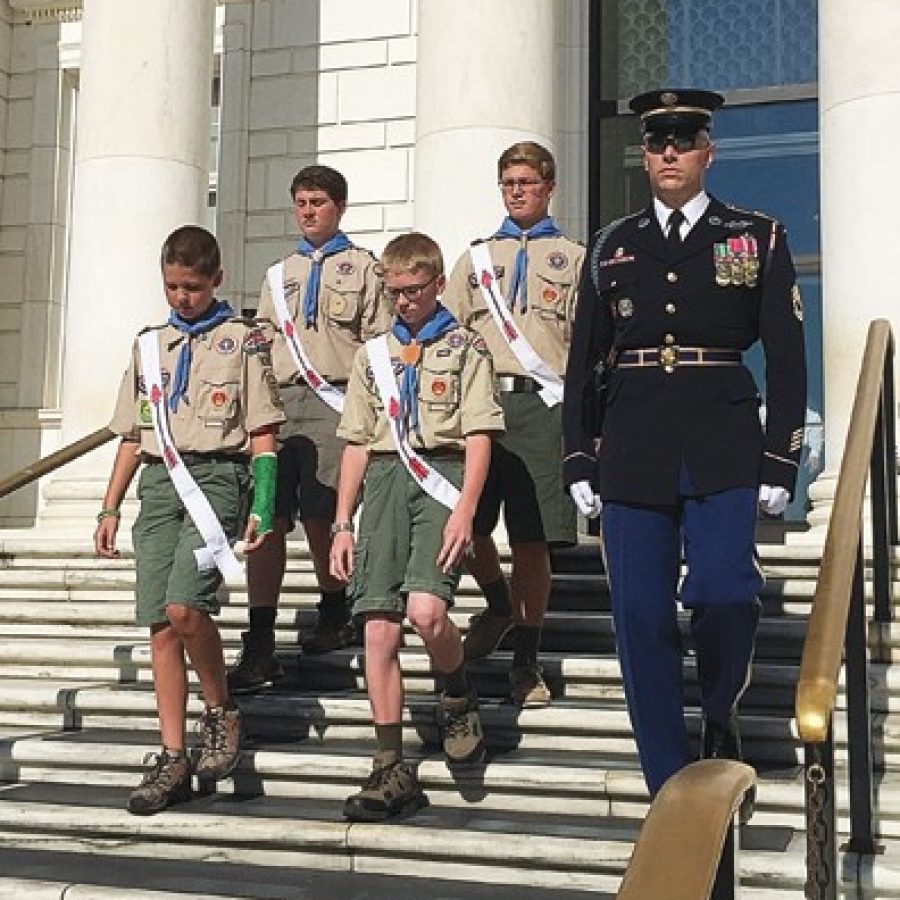 Forty-four members of Boy Scout Troop 824, adult leaders, Venturers and siblings traveled by bus last summer to Washington, D.C.
Troop members say the highlight of the trip occurred when the Troop 824 Honor Guard placed a memorial wreath at the Tomb of the Unknown Soldier in Arlington National Cemetery. The four Scouts who were selected to serve as the troop's Honor Guard were Asher Agers, Luke Kotcher, Jared Massey and Tristan Noelke.
Besides visiting Arlington National Cemetery, Boy Scouts met with Sen. Roy Blunt and representatives of Sen. Claire McCaskill and Rep. Ann Wagner.
The troop's tour of Washington, D.C., included the Lincoln Memorial, the Vietnam Memorial, the World War II Memorial, the Korean War Memorial, the FDR Memorial and the Dr. Martin Luther King Memorial, along with other sites of interest.
Troop 824 will celebrate its 50th year in 2016, and plans to host an anniversary banquet, Court of Honor and reunion for the troop's 110 Eagle Scouts.
The troop is sponsored by the Washington Middle School PTO.