Book business opens new chapter in learning for student entrepreneur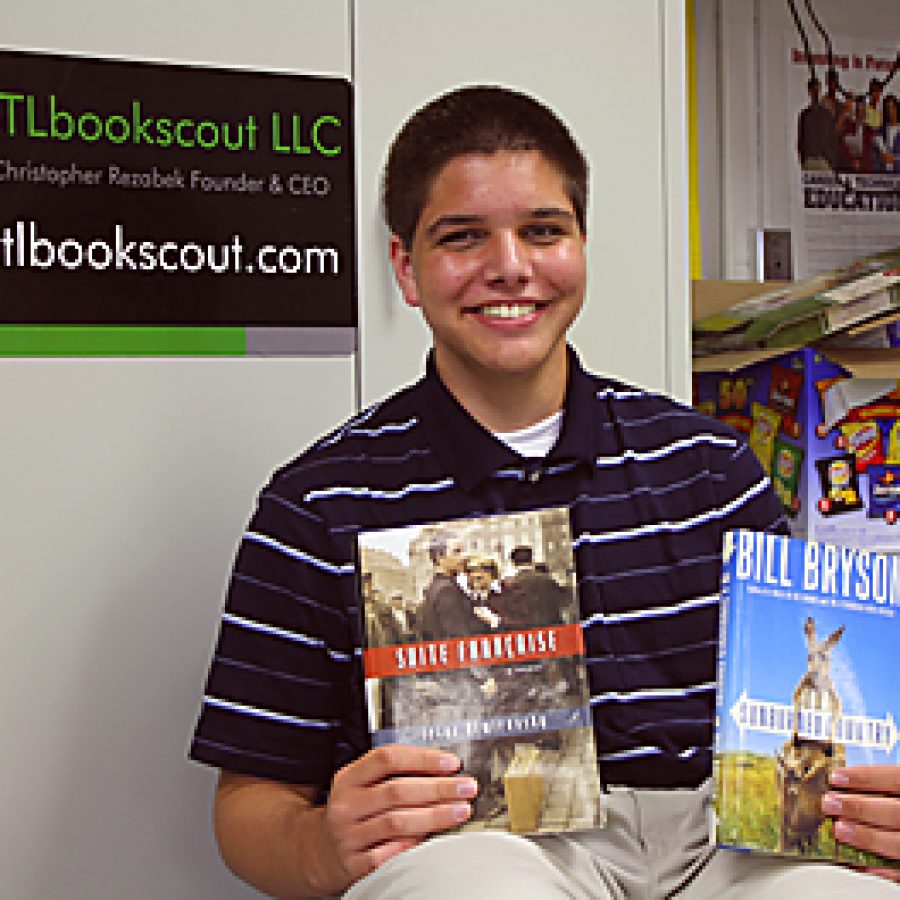 Lindbergh High School sophomore Chris Rezabek makes a habit of shopping local used book sales, but he isn't amassing volumes for his personal library; he's reselling the books online and building a small business from the ground up.
Since November, 16-year-old Chris has sold more than 650 used books on Amazon.com as founder and CEO of his online store,
.
On Feb. 5, STLbookscout became officially incorporated as an LLC in the state of Missouri, according to a Lindbergh Schools news release.
Chris' "warehouse" is a bookshelf in his bedroom, although he laughed as he remembered one particularly busy weekend, explaining: "I had to sleep on the couch for a few nights. I had 121 orders in two days, and my bed was covered in books."
His business gained traction when he enrolled in Michelle Stortzum's entrepreneurship course at LHS and learned how to write a business plan, fill out financial statements and increase marketing through customized Facebook and Google ads.
"Chris has a very steep learning curve," Stortzum stated. "If he makes a mistake, he doesn't make it again."
Stortzum gives all of her students $10 to start their businesses at the beginning of the semester, and the students pay it back when their startups make a profit. In addition, students are charged a 30 percent tax on all profits, and at the end of the semester, the most profitable group chooses a local charity to benefit from the students' financial successes. Businesses range from lawn services to logo sweatpants sales, and most customers originate in the school environment.
Chris has offered discounts to LHS teachers and students through book buy-back programs, and his sales have expanded beyond the high school world, including transactions with customers in South Africa, Australia and Europe. He hasn't issued himself a paycheck yet, but reinvests all his profits into marketing, shipping supplies and new inventory.
"It's definitely tiring but it's exciting because every day is different, and you never know what you're going to find" Chris stated. "There's not a minute I'm not thinking about it. Your business becomes your life."
To shop Christopher's online store, visit
, or
.