By Gloria Lloyd
News Editor
glorialloyd@callnewspapers.com
Incoming reform candidate Wesley Bell takes over from longtime incumbent Robert McCulloch as St. Louis County prosecutor this week and said he's ready to start reforming on Day 1, but McCulloch's assistant prosecutors may be fighting back.
Attorney and Ferguson Councilman Bell, 44, was set to automatically become the county's top prosecutor at the stroke of midnight Jan. 1 — after the Call went to press. He will be the first African American to hold the position.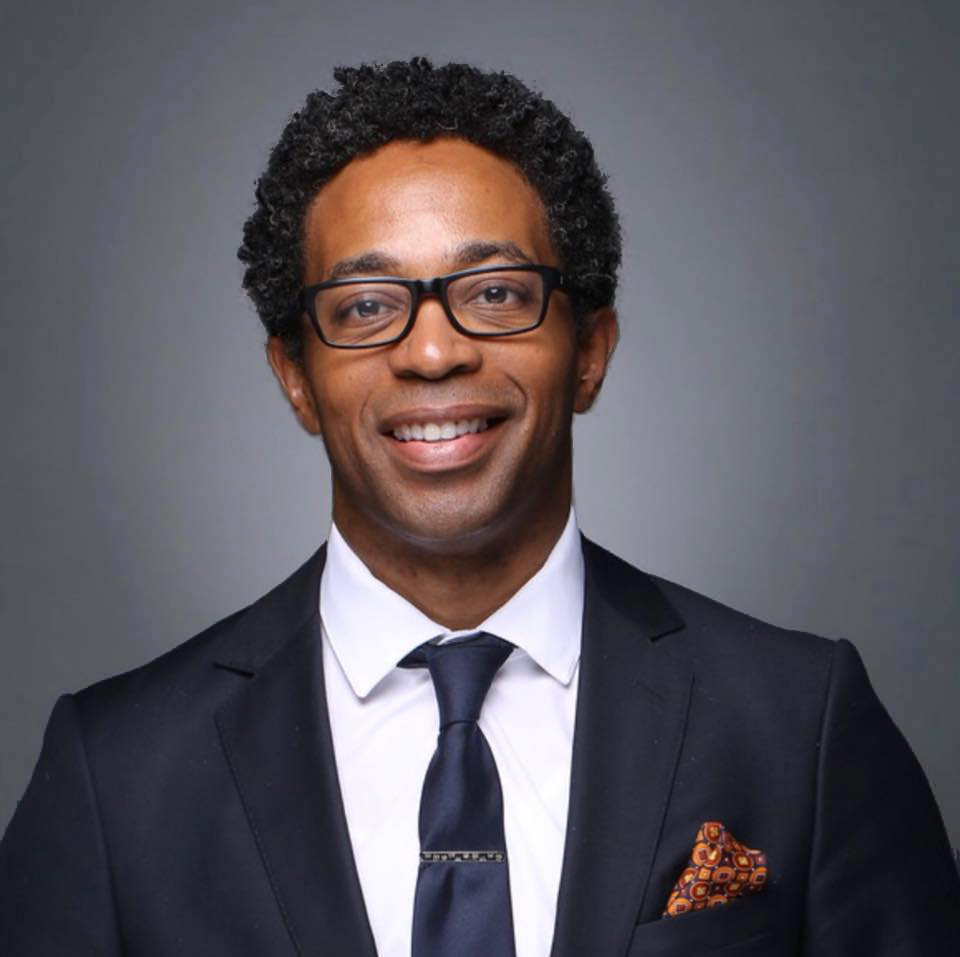 Bell's ascent to office comes months after his David-versus-Goliath Aug. 7 Democratic primary defeat of McCulloch, 67, who for nearly three decades had been the most popular elected official in county government.
It was one of the most shocking upsets in county political history. McCulloch had never faced serious opposition during his seven terms in office and was taken by surprise by Bell's grassroots campaign, wide network of young supporters and major financial backing from nationwide groups like the ACLU that ran commercial after commercial attacking McCulloch.
Although McCulloch was a Democrat, his law-and-order views often enjoyed wide Republican support. Since no GOP candidate even filed to run and the write-in campaign hoped for by some McCulloch supporters didn't happen, Bell was unopposed in the November general election.
He had the strong backing of millennials and younger progressive Democrats who had never been alive when St. Louis County had any other prosecutor. Bell concentrated his campaign on criminal justice reform, but his supporters were also highly motivated by McCulloch's decision to go to a grand jury with the Ferguson case in 2014, when Darren Wilson, a white police officer, shot and killed Michael Brown, a black teenager, in an incident that drew scrutiny from around the world.
In an unusual move and a show of Bell's unusually young support base, he was set to hold a midnight swearing-in at a New Year's Eve party at 12:01 a.m., in advance of the traditional noon swearing-in with other county officials in Clayton.
Prosecutors vote to unionize
But before that celebration could begin, the majority of McCulloch's current team of assistant prosecutors voted to join the St. Louis city police union, the St. Louis Police Officers Association, presumably in a move to prevent Bell from "cleaning house," as McCulloch predicted during his July debate with Bell.
As assistant prosecutors listened from the audience, their then-boss told them if Bell won, the office would go from being led by the most experienced prosecutor in county history to the least experienced. McCulloch had 35 years as a criminal prosecutor, and former municipal judge Bell has never prosecuted a criminal case.
Bell's supporters say that clears the way for new ideas of justice.
Many of those supporters pointed to the assistants' union vote as a symbol of what needs to be changed and a clear example that prosecutors are too cozy with police.
The unionization vote happened by secret ballot Dec. 17 under the supervision of a retired federal mediator, with an undisclosed majority voting for the unionization, SLPOA President Ed Clark said in a statement.
The city police union is separate from the county police union, the St. Louis County Police Association.
Bell said in response to the vote, "As a union member, I support and welcome the assistant prosecutors' right to organize. The choice of the police union raises some questions, though we will work in good faith to minimize any cost to taxpayers or conflicts with the police union that this could present. I look forward to assuming the role of prosecuting attorney and remain committed to fulfilling the promises for change that St. Louis County voters resoundingly demanded with my election."
Bell outlines his plans
Bell has won over some notable old-guard Democrats. At a December fundraiser, he was introduced by former U.S. Rep. Dick Gephardt, a former longtime south county resident who said Bell is a "wonderful young man," thanked him for running and said he has "the right character, the right values and the right commitment for what a fair criminal justice system and rule of law should be."
During the campaign, Bell said changes would start his first day in office.
He promises to abolish cash bail for nonviolent crimes, will end the use of the death penalty and will use more diversionary programs so that offenders don't become re-offenders.
He promised to save taxpayers money while decreasing crime. He has said he will not prosecute low-level marijuana cases and will drop any pending cases.
As for his own job, Bell said he has been working since his win to ensure a successful transition, with his team led by former Missouri Supreme Court Chief Justice Michael Wolff and "comprised of experts and leaders from diverse fields" that are "focused on building partnerships and drafting policy. Extensive research has been undertaken to translate campaign promises into policies that improve the safety of St. Louis County from Day 1."
In a statement describing his efforts to prepare for taking office, Bell's team said he met with prosecutors from throughout the country to understand the challenges they faced when taking office. One of his visits was to Miami-Dade County in Florida.
His team said the new prosecutor gave "explicit instructions to 'think outside the box'" for ways to expand diversion programs for drug abuse and mental health. That includes a health care coalition that is trying to find funding to scale up those county programs for treatment. He promised the St. Louis Regional Chamber he is pursuing every grant opportunity he can to find funding for those initiatives.
Bell said he met with police from a majority of St. Louis County cities, and his team identified "numerous ways" in which the relationship between police and prosecutors can be improved: "Hearing what police officers view as necessary improvements in their daily work with the prosecutor's office has been informative and will be integral to rebuilding trust in our justice system."
But "equally critical" is the relationship between the justice system and community and faith-based stakeholders "who have been working tirelessly for criminal justice reform in the St. Louis region…Bringing all stakeholders to the table and ensuring that all voices are heard will remain a priority of Mr. Bell throughout his service as St. Louis County prosecuting attorney."
One of the key players on Bell's transition team is former North County Police Cooperative Chief Tim Swope, who was suspended by the city that runs the cooperative, Vinita Park, in a move that was later rescinded before he was allowed to resign and move to Bell's team.