Beasley students enjoy the arts, learn about bullying during annual Fine Arts Day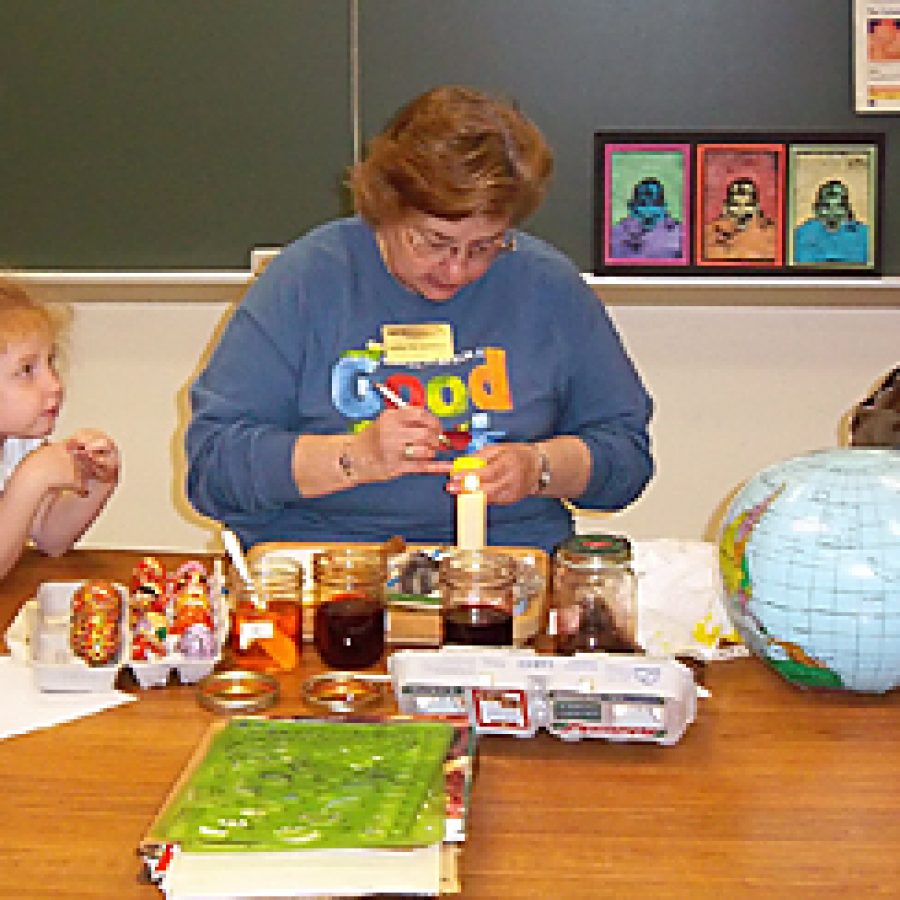 Beasley Elementary School students participated in a day filled with fun, educational workshops and performances, including stone carving, jewelry making and line dancing, at the school's annual Fine Arts Day held on April 21.
Additionally, students enjoyed a visit from the Shakespeare Festival St. Louis and learned about the effects of bullying during the group's performance of "Cruel to be Kind."
The Shakespeare Festival tour group started off the Fine Arts Day's events by captivating the students' attention through their performance, and following the play, the actors spent time discussing their own experiences with bullying and answering the students' questions about the play.
"The Shakespeare Festival has been a part of Beasley's Fine Arts Day for a few years in a row and is always a hit with the students and staff," said music teacher Ben McClusky, who helped organize this year's event.
Throughout the rest of Fine Arts Day, students attended workshops and performances conducted by Beasley teachers and volunteers, where they learned about different forms of music, art, theater and dance.