Barry seeks recount in state Senate race
Republican criticism of recount unfounded, Barry says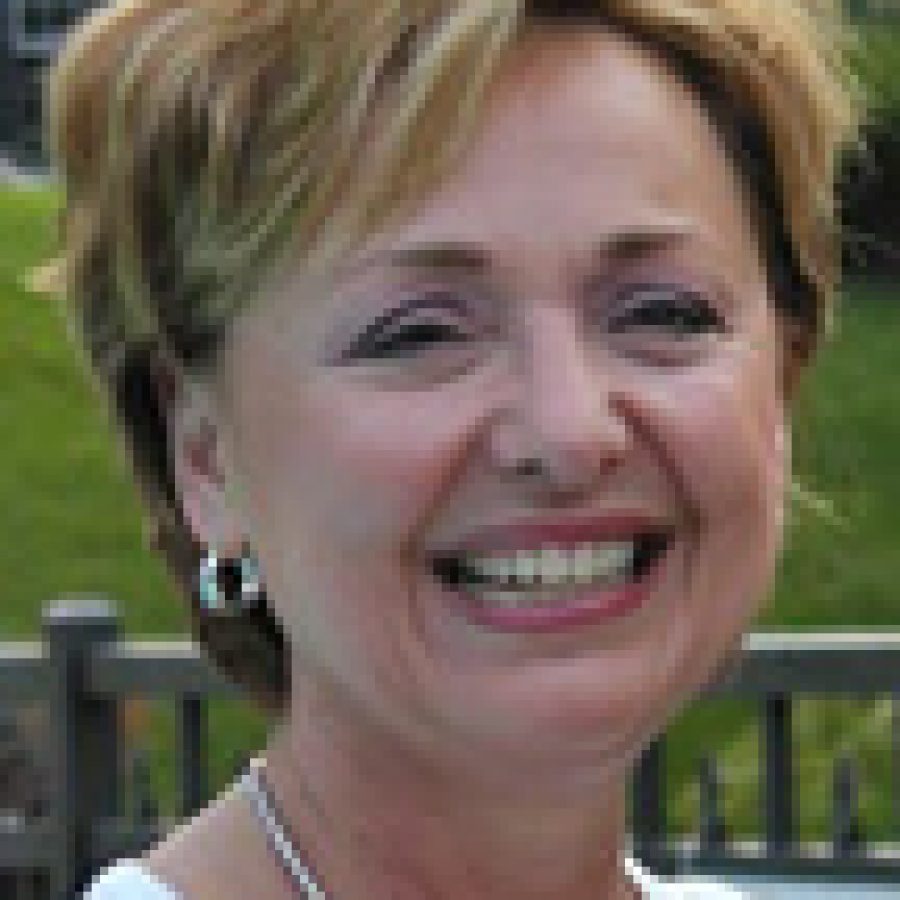 With a state-certified margin of 76 votes separating Republican Rep. Jim Lembke and former Democratic Rep. Joan Barry in the 1st District state Senate race, Barry has called for a recount.
Of 88,362 ballots cast in the 1st Senate District, which encompasses south county and south St. Louis city, Lembke of Lemay received 44,219 votes and Barry of Oak-ville received 44,143 votes.
Under state law, candidates defeated by less than 1 percent of votes can request a recount within seven days after certification of the election. Secretary of State Robin Carnahan certified the results of the Nov. 4 election on Dec. 2.
Barry said while the recount is set to begin this week, the city recount could be finished late this week while the county recount likely will go into next week.
With a 76-vote difference out of 88,362 ballots, Barry believes she owes a recount request to her constituents.
"With the slimmest of margins, I felt I owed it to the people who've been calling me and saying: 'You have to get a recount,'" Barry said. "And also all the people who worked so hard for me and myself with it being that slim."
Despite Barry's call for a recount, Lembke reiterated last week after Carnahan certified election results that he is grateful to 1st District residents for electing him.
"I'm honored and humbled to have the privilege of serving the people of Missouri's First Senatorial and continuing my work from the House," Lembke stated in a news release. "I will keep working on the issues that are affecting our families and our future."
While Lembke has declared himself the 1st District's senator-elect, Barry is holding out hope that the recount could change the result and said she is optimistic "to an extent."
"I realize that I am 76 votes behind," she said. "But with this recount, I believe it was like 56,000 paper ballots where you assign the margin of error. And then there were several touch screens that jammed.
"I know there was at least one of the precincts that jammed twice and they had to call people out. So those would be areas that we would certainly be interested in. I think that a vote taken away from (Lembke) in a recount would be a vote for me and vice versa. And so it'll be interesting to see. Certainly, we're concerned and hopeful for the results that we want."
Barry's recount request has drawn criticism from the Missouri Republican Party, which last week stated in a news release that Barry's recount will result in "wasted money, time and effort by public employees" because "experts have said that there is no chance this recount will change the outcome of the election."
"The people of the 1st Senatorial District have spoken and it is unfortunate that Barry cannot accept defeat," Missouri Republican Party Communications Director Tina Hervey stated in the release. "President-elect Obama has not requested a recount (in Missouri) and has indicated that he will not even though he was entitled to do so because he understood that the outcome would not change and that thousands of dollars and taxpayer resources would be wasted. It is sad that Joan Barry is not following his example."
But Barry finds Republicans' criticism of her recount unfounded as Republican Rep. Vicki Schneider of O'Fallon also has requested a recount after she was unseated by a 74-vote margin.
"It's interesting (criticism) is from the Republican Party when there's a Republican representative who has less chance," Barry said. "… Certainly, there's less votes to be counted in a state-rep district than there is a senatorial district. So it's interesting they think it's OK for her (Schneider) to do it and when I have a larger vote count to go through, it's not OK. I just wonder if it was reversed in the senatorial district if they would be saying that …
"I am entitled. That's state law that we are entitled to that. And I'm way under 1 percent. So I think it's really not the right thing to do and I think it's really terrible that they (Republicans) would make a statement like that."