Ball possession, team goal scoring to be keys to Flyers' success in '14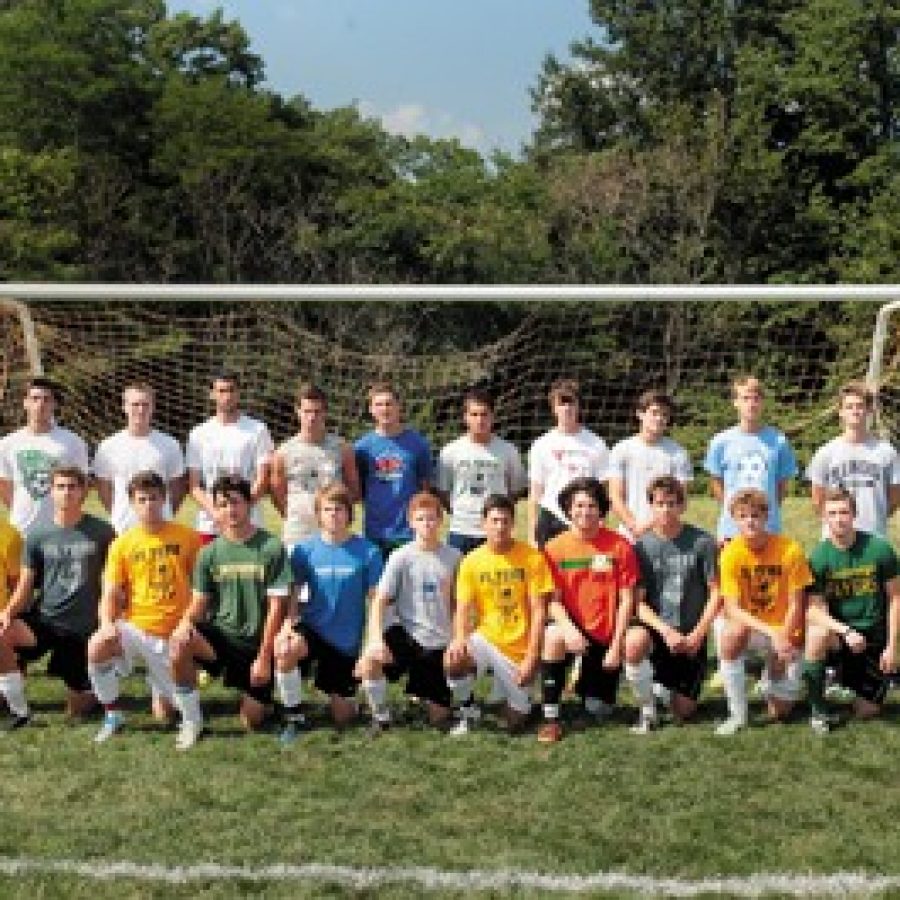 Ball possession and team goal scoring will be among the strategies for success for the Lindbergh High School varsity boys' soccer team during the 2014 season.
These are the areas the team needs to improve on based on last year's performance, according to Flyers head coach Andrew Mertens.
"We didn't score a lot of goals last year, so we are trying to work on developing a style of play that complements team goal scoring," Mertens told the Call. "That's one area that we are really trying to work on as a group. I think we will have a lot of strength with possession, regardless of the opponent, but it's turning that possession into an attack."
With striker Pete Arends, a senior, and goalkeeper Michael Creek, a junior, both returning, the Flyers have some proven production and leadership on the squad already.
"He's an Olympic Development Program player," Mertens said of Creek. "He has all the tools. He's got size, speed (and) strength. He has excellent leadership. He's very vocal and he's a pure athlete.
"He makes plays that others couldn't make, and he makes them look very easy."
Arends led the team in scoring last year — both goals and assists.
Mertens said his expectations, which are based on his evaluation of the team's progression in preseason camp, are high.
"I have the expectation that we will compete, that we will be competitive day in and day out, regardless of who we are playing against," he said. "That we bring the same level of intensity, whether it's a conference opponent, a nonconference opponent, public, private, it doesn't matter. My expectation is the boys compete and work hard."
An added reason for Flyers soccer fans to be optimistic about this squad is that it is more aggressive than other squads have been in the past, according to the coach.
"One thing that was definitely not a strength for us last year — I don't know if you'd necessarily consider it a weakness, but it certainly influences the game — was 50/50 balls, especially things in the air. They are very confident in the air," Mertens said.
"They are challenging more. I think it's been an area of tremendous improvement for us. This particular group of boys is not afraid of contact. And so I think a trait of this group is that they're going to likely grind out a lot of games where they are just going to compete from beginning to end."
While Mertens has high expectations, so do the players.
"They've made it known that they want to compete for a district and conference title, and I think that this group has all the potential in the world," he said. "They've got the potential to make it happen … and I do believe that they are willing to put in the work and effort to make those goals a reality …"