Assumption students help homeless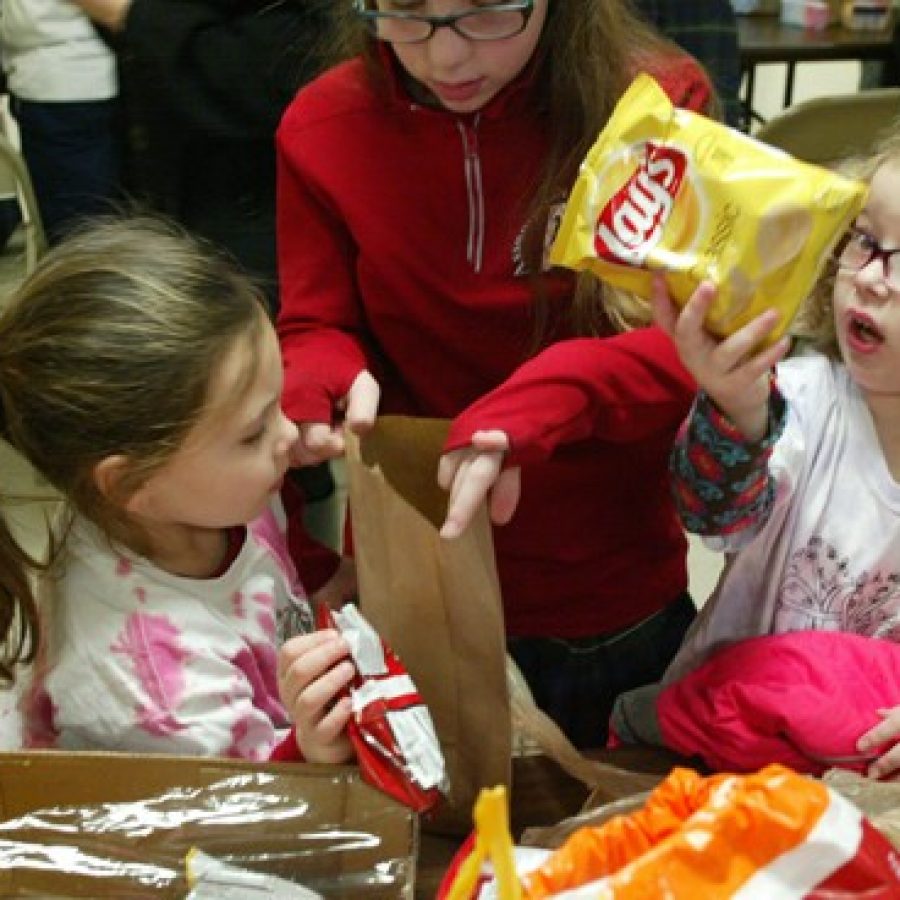 Students at Assumption Parish School recently participated in a service project of helping the homeless by preparing lunches for Caritas Connections, a Catholic service organization focusing on services for the homeless.
The Rev. Thomas Bryon of St. Gerard Majella Catholic Church of Kirkwood, who is a board member of Cartias Connection, picked up the lunches.
Students participating in the school service project included Grace Spengemann, above right, and Emma Chromoga.
Caritas Connections is a faith-based organization dedicated to "connecting those who have with those who need," inspired by the teachings of Jesus Christ, according to its website. The organization is coordinated through St. Gerard and is completely operated by volunteers.