Assumption Catholic Church site of Aleto, Heffernan vows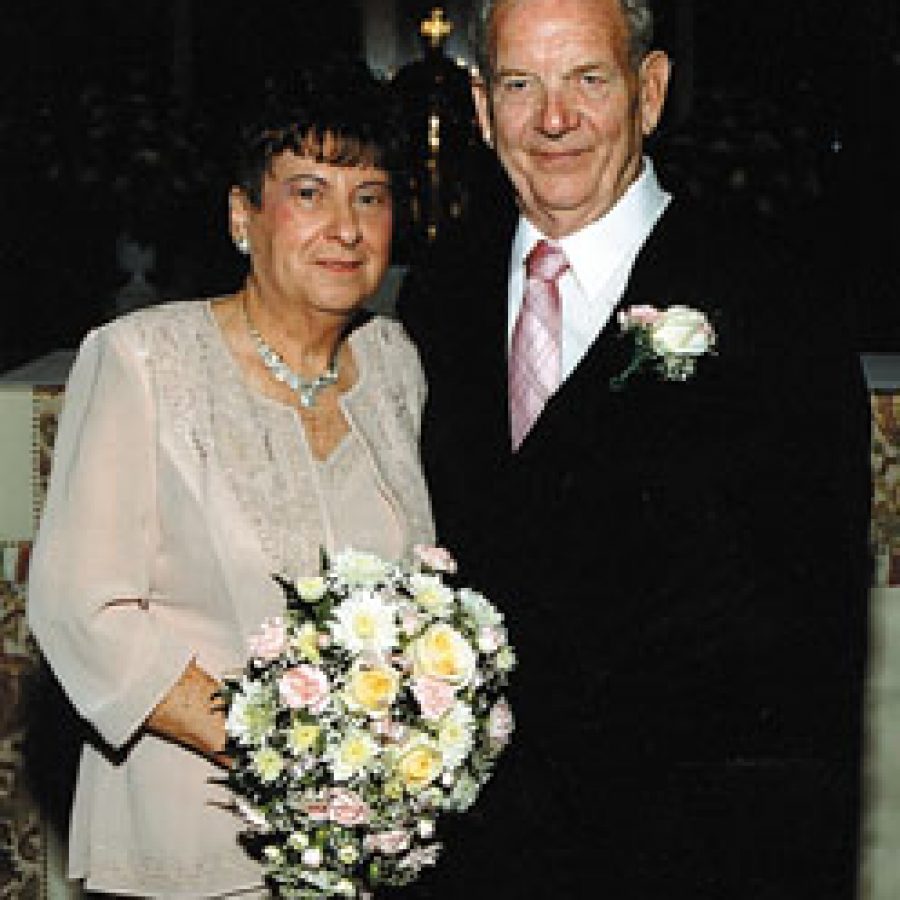 Wilma Ruth Aleto and John Frances Heffernan were married May 13 at Assumption Catholic Church by the Rev. John Seper.
The widowed couple married at age 72 and live in St. Louis County.
The maid of honor was Elizabeth Phillips. The bridesmaid was Linda Fox.
The best man was Mike Heffernan. The groomsman was David Heffernan.
The usher was Tom Heffernan.
A reception took place at Andre's Banquet Center in Oakville. The couple celebrated with a wedding trip to Hawaii.
The bride is a graduate of Central High School and is retired from Monsanto of St. Louis where she worked as a secretary.
The groom is an appraiser and owner of the Heffernan Real Estate Co.