Apartments at Crestwood mall site 'worst scenario' for Lindbergh, Simpson says
Lindbergh superintendent: Apartments put Lindbergh in 'harm's way'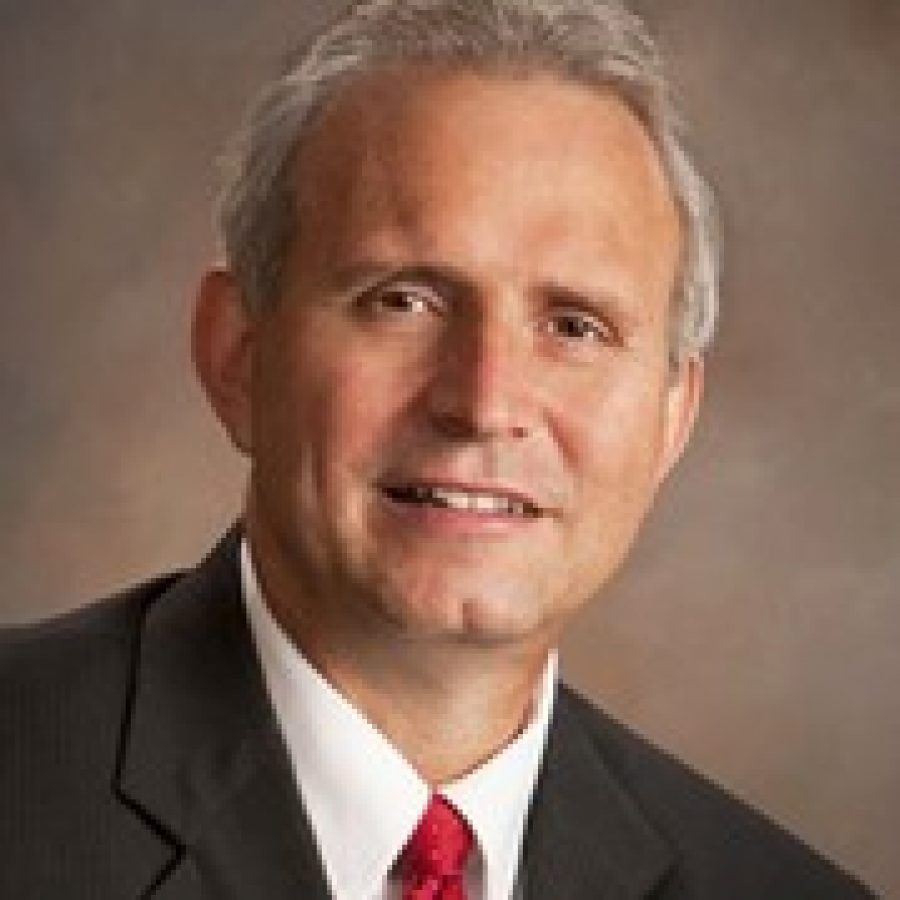 UrbanStreet Group's plan to construct 225 apartments as part of
of the former Crestwood Plaza "is the worst scenario for Lindbergh Schools," according to Superintendent Jim Simpson.
The Chicago-based developer is requesting nearly $28 million in tax incentives for a roughly $99.5 million mixed-use redevelopment of the 47-acre former mall site at Watson and Sappington Roads. Besides the apartments, the proposed redevelopment of the former mall property would include a retail area, a multiplex theater and restaurants, and open space and community gardens.
Simpson told the Call that after reviewing the plans last week, he believes UrbanStreet's intention to construct 225 apartments would exacerbate the aggressive enrollment growth that already is challenging Lindbergh. Students from those apartments would attend Crestwood Elementary School, which is already at capacity.
"… Every apartment complex we have in our school district has quite a few children in them, including one-bedroom apartments," he said. "We believe being the No. 1 school district (in Missouri) that those apartments will be even more attractive to families with children, and with $28 million in tax incentives the school district will end up with all those children to educate, with zero money to educate them …"
Lindbergh officials have expressed their concerns to Mayor Gregg Roby and City Administrator Mark Sime, Simpson said.
"It is the worst scenario for Lindbergh Schools to have hundreds of apartments at that site … The city leadership of Crestwood is going to have to really tell us what they think about how we are to educate those students with no money behind them," he said, adding Lindbergh currently spends $10,067 per student.
Using a "conservative" estimate of one child for every three apartments, Simpson said, "You now have two school buses full of students pulling out of those apartments with no money to educate them.
"The cost of that education, if that is to occur, would have to be borne by the other taxpaying homeowners," he said.
Lindbergh officials also are concerned about the "transitory nature of apartments."
"… There's no way you can get around that," Simpson said. "Apartments are month-by-month rentals. I know there's leases there, but … the turnover rate is huge in apartments."
That's a real concern to district officials because with students coming and going, it's very difficult "to keep them highly educated …," he said. "It's something that Lindbergh hasn't experienced before. It will introduce a new dynamic. That concerns us. The transitory nature of the students that we would get would be a second concern behind the lack of funding."
District officials also "want to see contracts on the retail," Simpson said. "It doesn't do any good to say, 'I'm going to have retail,' because cities have to, by tradition, they decide whether they want to offer tax incentives based on 'Is this a business that we want? Is this a business that destroys jobs in another part of our city?' You have to know the business. It can't be, 'I promise retail. I won't tell you what it is.'
"Tell me what it is because we may not want it. We might have enough of those. It might be something that we're not comfortable with … Once again, we have a proposal with zero firm contracts for retail."
Another concern is how the redevelopment will retire the $28 million in tax incentives UrbanStreet is requesting.
"Of course, I'm sure they'll work this one out, but I don't see cash registers much in there at all. So how are you paying that $28 million off? Cash registers is the main component of paying off tax abatements — and the more the better," he said, noting the Gravois Bluffs TIF was retired ahead of projections, in roughly 13.5 years. "That's because it has a record number of cash registers — and no apartments."
The $28 million in tax incentives requested is a substantial amount with a "rock-bottom minimum of cash registers. I don't believe there's any way an accountant could even come close to saying those cash registers could pay this TIF," Simpson said. "TIFs and residential used to not be in the same sentence because the math doesn't work — for anybody."
Lindbergh officials want a strong, vibrant Crestwood, Simpson emphasized.
"The school district wants economic vitality. We want dynamism in our commercial zone. We want to partner with Crestwood … This apartment thing was not of their choosing. This is just somebody who bought (the site) and said, 'This is what I want to do.' So we have to be very careful that this is the thing that makes Crestwood strong and that we don't put the thing in that makes the school district weaker and the city weaker. The school district is wanting to work with the city, wanting to work with the developer and wanting to work with the community, but we are in harm's way with these apartments …"