Annual Christmas project helps Mehlville families in need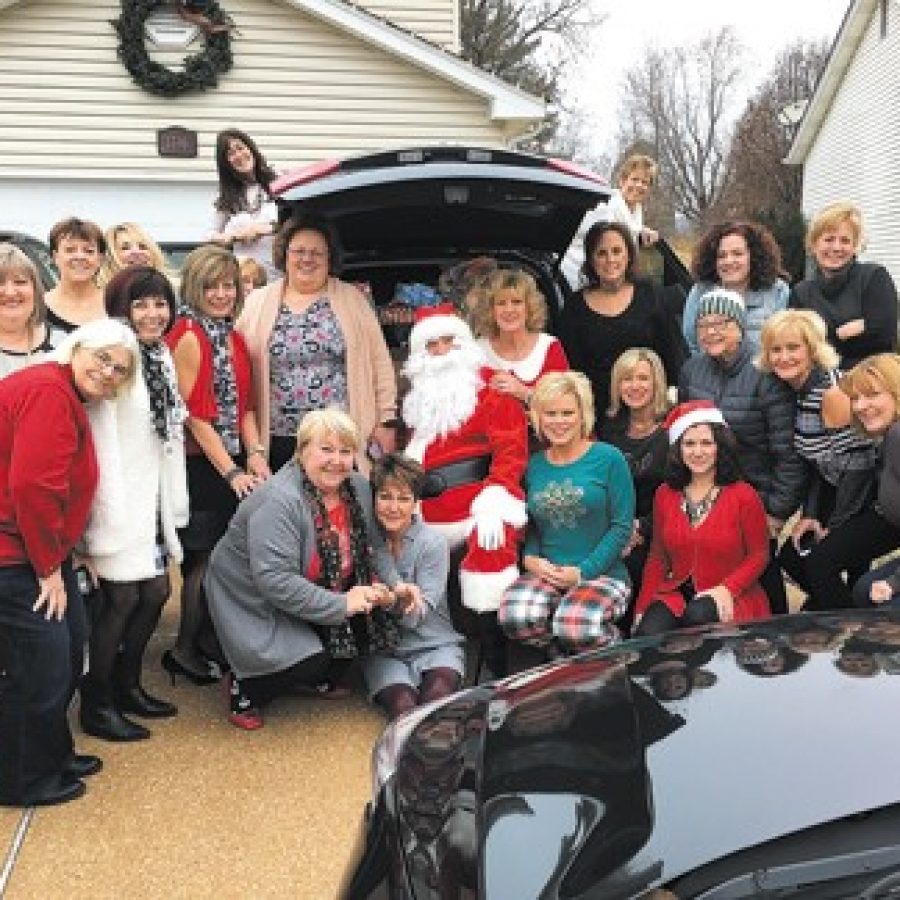 A group of women have been adopting Mehlville School District families for many years as a way of giving back to the community.
Each Christmas season, members of Mehlville's Caring Community Project are busy bringing smiles to children and parents in their time of need. The families are anonymous to the group other than age, gender and their Christmas wish lists.
"It's a wonderful program and we are so grateful to play a part in this. These families need the basics, socks, toothbrushes, food — all the things we take for granted every day," group member Patti Kappel stated in a news release. "Each member of the group shops for every family member. We provide all the basics, five to seven cases of assorted food staples, dinners and, of course, gifts for every boy and girl and their parents. It just makes us feel good to help.
"We turn it into an all-day party, complete with Santa."
On Saturday, members gathered for their annual Christmas Giving Breakfast and filled a car with presents and cases of food.
Everything will be delivered to Oakville High School teacher Leah Black, who will ensure the gifts and food will be delivered to the anonymous families.
To make donations to the program, call Black at (314) 467-7000.