Aldermen approve amendent of planned development review process
Plans will be heard at best time for all involved parties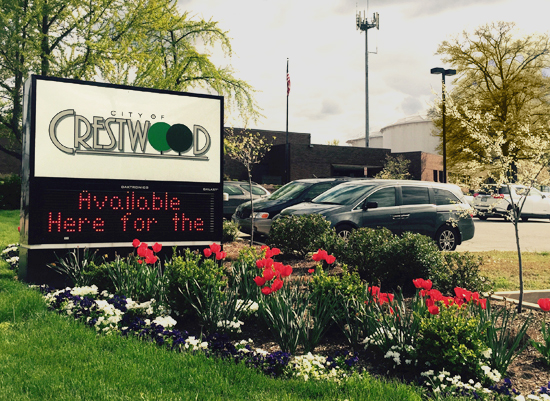 Planned development reviews should be easier than ever moving forward in Crestwood after aldermen approved a change to the process Sept. 14.
The change allows applications to be heard "no sooner than 30 days and no later than 120 days from the filing of the completed application" versus forcing applications to be heard at the earliest possible meeting.
The Crestwood Planning Commission discussed the change Aug. 4. and Sept. 1 to ensure it made the most sense in terms of wording and allowing review to stay with the commission.
City Planner John Cruz, who proposed the change, said it would allow development plans to be heard at the best time possible for all parties involved, as opposed to forcing plans to be heard at the first possible commission meeting. 
City Administrator Kris Simpson said the change was made to allow flexibility for the commission.
Commissioner Greg Zipfel was originally concerned an update to the code would remove oversight from the commission. He said he was one of the people who originally gave the power of review to the commission.
"I'm not comfortable with this … especially given the potential circumstances with the Crestwood mall site," Zipfel said. "I think the Planning and Zoning Commission absolutely needs to be 100 percent involved in the development and evolution of the project and the final review of the site plan."
The final wording reflected the change was purely administrative.
At its October meeting, the commission discussed the best way to submit a report on approvals to the aldermen. Originally the vote would simply act as the report, but after talking to the city attorney, Cruz introduced a form which could act as the report moving forward.
The form has separate votes and comments on seven different categories including things like traffic flow and open space use. Each vote would be individual from one another, including the final overall vote.
Chairman Robert Sweeney said he likes the idea of the form from a legal perspective.
"I like it from a lawyer-ing/challenge perspective. I like the idea of having a form that ensures we address statutory requirements and don't just go by a public hearing record," Sweeney said.