By Gloria Lloyd
News Editor
glorialloyd@callnewspapers.com
The fate of the stalled Crestwood Plaza mall redevelopment is the top concern of not just residents, but incoming and departing aldermen.
When new Ward 4 Alderman Ismaine Ayouaz and returning Ward 3 Alderman Grant Mabie went knocking on doors while campaigning, the top issue voters quizzed them on was what is happening at the former mall site, which is currently listed for sale by Chicago-based owner UrbanStreet Group.
"Almost every single voter I talked with, that was one of their questions and everything else was secondary," Mabie said. "As a city, from business owners to workers in Crestwood who commute into surrounding communities, that is first and foremost on everyone's mind."
There appears to be no specific redevelopment plan on the horizon, but the site of the demolished mall at Watson and Sappington roads is covered in mounds of dirt that departing Ward 1 Alderman Darryl Wallach called "Mount Crestwood" in his last comments on the Crestwood Board of Aldermen last week.
Wallach was one of the aldermen who voted in 2016 to grant $25 million in tax incentives that could include tax-increment financing, or TIF, or a Chapter 353 tax abatement, to UrbanStreet for a $104 million mixed-use redevelopment project set to include apartments, a grocery store, restaurants and an office building.
The city has not yet paid out any incentives since no development has occurred.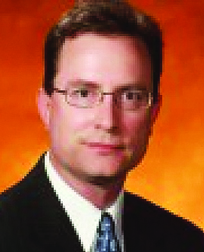 In recent months, Mayor Gregg Roby said publicly that city officials don't have any more information than citizens on the progress at the mall.
"We don't have any more information than you do," he told resident John O'Fallon Bell at the Feb. 13 Board of Aldermen meeting.
The failure so far to redevelop the mall is the "elephant in the room" and the greatest disappointment of Wallach's nine years in office, he said in his parting comments at the April 24 meeting.
"Unfortunately all we have to show is a mound of dirt —  Mount Crestwood," Wallach said. "I'm disappointed with UrbanStreet and the lack of progress."
Outgoing Ward 4 Alderman Timothy Anderson took a rosier view of what is happening — or not happening — at the mall site.
"We were sitting there with blighted, decaying buildings, and now they're gone," Anderson said. "If we hadn't moved forward in 2016, I don't know where we'd be —  certainly in a worse position."
But a growing concern is shared by the majority of Crestwood voters, both Ayouaz and Mabie told the Call after their campaigns this spring.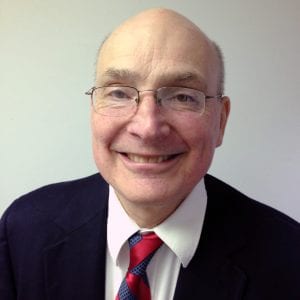 "Most people told me, 'What's going on with the mall?' And I was like, 'I wish I knew,'" Ayouaz said. "People were anxious, if I can use that word, to see something moving forward. They are tired of that pile of dirt sitting there.
"That was the main concern for a lot of people. And I agree with them actually. I was very hopeful that things would be moving forward much faster than they are now. I wish we could see some progress. It is what it is."
Considering what he heard on the campaign trail, Ayouaz's top priority in office will be the mall.
But Mabie, who was sworn in last week for his second term, said current aldermen are already trying to stay on top of the project.
There's not much they can do besides check into what UrbanStreet is doing behind the scenes trying to sign up tenants, since the company has an agreement to redevelop the site that runs out next year.
As for "Mount Crestwood," it is on everyone's mind but could be gone soon.
"Everyone wants to know about the mounds of dirt," Mabie said.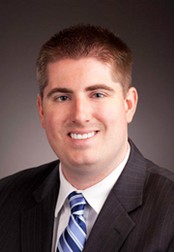 The dirt at the mall site should be "pushed around" before June 1, and grading is set to be finished by fall, he said.
UrbanStreet has pushed back deadlines in the past, however.
But without major action on the site by next year, the redevelopment agreement will expire.
That means the redevelopment is reaching a critical turning point soon, Mabie said.
"We haven't provided any financial help to the developer, and the only way for the developer to achieve any financial assistance is to perform under the contract," Mabie said.
"The city remains protected by way of that agreement, and that's a good thing and something we carefully bargained for."