Affton school board puts tax hike, bond issue on Nov. 8 ballot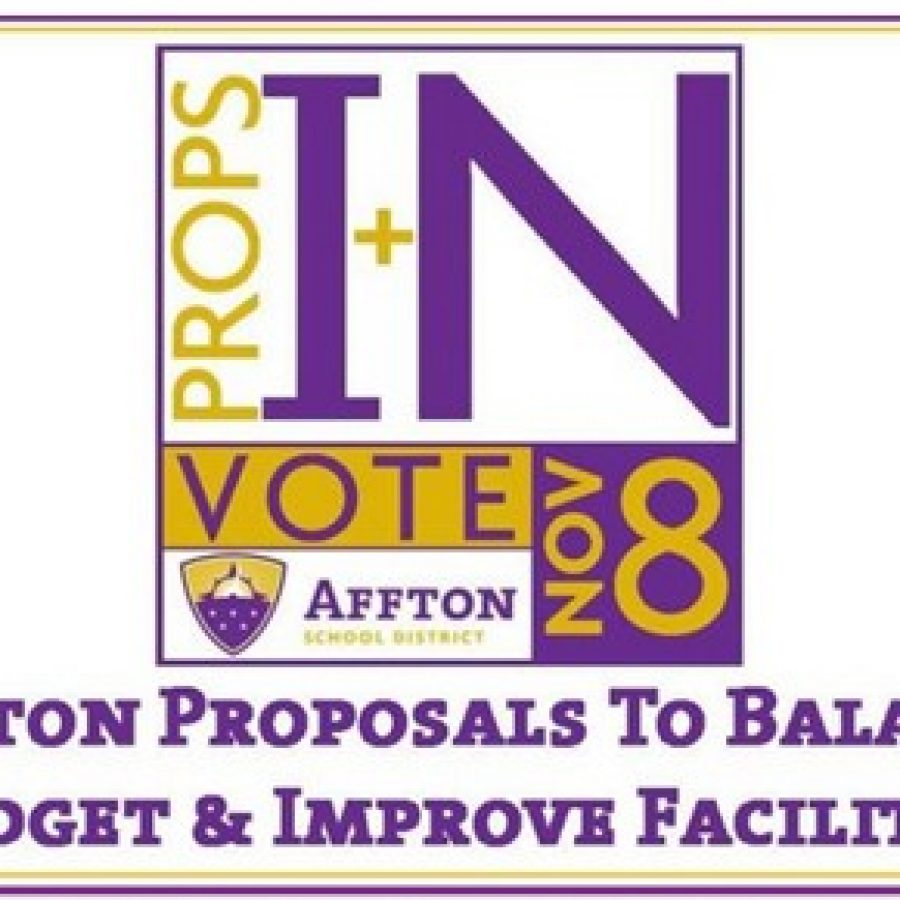 The Affton Board of Education voted unanimously Tuesday, Aug. 2, to place two measures on the Nov. 8 ballot that, combined, would increase the district's tax rate by 90 cents.
District officials say they are faced with a growing budget deficit and ongoing facility needs that they hope will be addressed with Propositions I and N, proposals designed to provide long term financial stability for the district by balancing the budget, avoiding further cuts in staff and programs, maintaining the ability to pay teachers a competitive salary, and enabling the district to continue its program of keeping buildings well maintained with up-to-date educational spaces.
Proposition I, a 41-cent tax-rate increase, would add operating funds to the school district's budget. Proposition N, a $25 million bond issue, would fund a new gym, cafeteria and classrooms at schools in the district, along with safer entryways, the district stated in a news release.
The Board of Education vote followed recommendations by the district's Citizens Advisory Council and was based on feedback from a series of community engagement meetings with Affton parents and community, along with input from facilities and school staff. Approval of both measures would cost the median Affton homeowner approximately $237 per year, or $19.75 a month.
Affton needs the ballot measures due to increasing expenses and enrollment at the same time as revenue and assessed valuation in the district have decreased, Superintendent Steve Brotherton said in the release.
"In response, as responsible planners and stewards of district finances, we have aggressively reduced the district's budget by over $2 million over two years with the goal of making cuts as far away from our classroom teachers as possible," Brotherton stated. "The board takes its responsibility for fiscal stewardship very seriously, only turning to taxpayers as a last resort and only asking for what is truly needed."
Prop I would increase revenue by roughly $1.5 million, allowing the district to retain its current number of teachers, protect programs and class sizes, eliminate deficit spending, protect bus transportation to and from school, and, the district said, secure property values for district residents.
Prop N would restructure existing capital lease debt, adding $1.6 million to the district's general operating fund, and provide $10 million to $12 million for capital improvements to district schools and learning spaces.
Projects were prioritized by the district's Buildings and Grounds Committee following a yearlong facilities audit.
As proposed, the plans will:
• Renovate classrooms to 21st century standards throughout the district.
• Improve safety and security in every building throughout the district.

• Implement Capital Improvement Plan renovations at Gotsch Intermediate School, to include a secure entry, a new gymnasium and eight new classrooms, ADA improvements, and cafeteria renovation.
• Implement Capital Improvement Plan renovations at Rogers Middle School, to include a secure entry, two new classrooms and ADA improvements.

• Implement Capital Improvement Plan renovations at Affton High School, to include locker room restoration and renovation.

"It took time and hard work to make Affton School District one of the best in all of St. Louis County," Jeff Brown, an Affton resident and co-chair of the district's Citizens Advisory Council, stated in the release. "We can't sacrifice the quality of schools that we have achieved."
Michelle Burford, Shrewsbury resident and council co-chair, added, "With the average school building now 59 years old, they require ongoing maintenance, repair and renovation in order to provide students with the quality education our community deserves and expects."
More information on Proposition I and Proposition N can be found at at
.