About 6,000 students arrive on first day of classes this year for Lindbergh Schools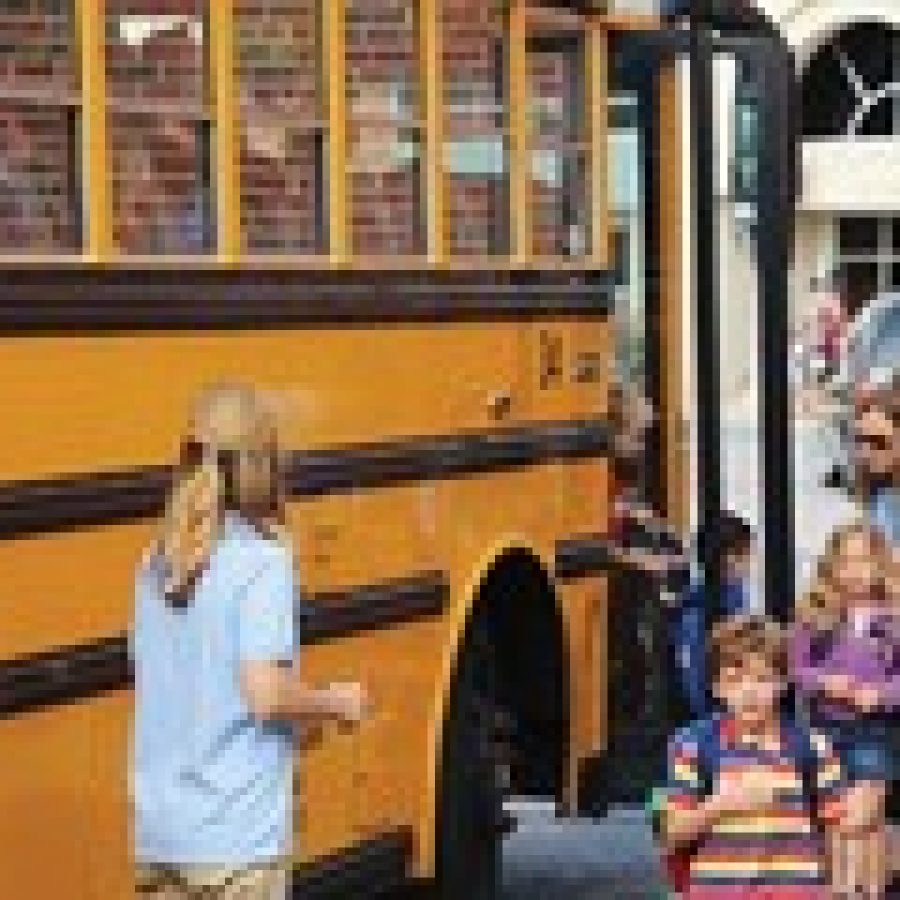 Residential real estate development and turnover continues to accelerate in the Lindbergh community as more young families search for homes in the state's No. 1 K-12 academic district, according to a district news release.
On Aug. 15, roughly 6,000 students arrived for the first day of classes at Lindbergh's eight schools serving grades K-12, the largest number in several years.
Sappington Elementary School has more than 600 students, making it the largest of five elementaries in the district, and Concord and Long are not far behind in enrollment numbers, the release stated.
Meanwhile, at Lindbergh High School, students ate lunch anywhere they could find a seat, as tables overflowed from the cafeteria into the patio, commons and even a nearby hallway.
Lindbergh High is nearing capacity with a student enrollment of around 2,000.
The school district's theme for 2013-2014 is "Spreading Our Wings," an appropriate goal given the district's rapid growth, according to Superintendent Jim Simpson.
"We are proud to have become a destination district for young families, and Lindbergh homes sell quickly to parents who are seeking a quality education for their children," Simpson stated in the release. "We have been No. 1 in academics among Missouri K-12 districts for the past three years, and we lead the state in classroom technology usage and character education. As we grow, we will work together to expand successfully and continue providing these outstanding programs to all of our many additional students."
Administrators are keeping a very close eye on student enrollment growth.
More classes are reaching capacity than in any year in recent history due to aggressive increases in student population, and the district expects to add 464 students by the 2017-2018 school year, which will be enough to fill 23 new classrooms.
Lindbergh's Early Childhood Education, or ECE, program also continues to grow. In 2013-2014, all part-day ECE classes have moved to Dressel School, to free up room at the ECE's main building for full-day programs.
Data show that the district's residential enrollment grew by 569 students, to a current total of 5,928, from the 2007-2008 school year to the 2012-2013 school year.
This summer, the Board of Education approved the formation of a Demographic Task Force, which will include residents, staff and parents to study growth, especially at the elementary level, and propose a solution to address growing class sizes and the need for additional teachers.
The task force will begin work in the near future and is expected to make its recommendations sometime in late December or early January.