16-year-old shot and killed in South County was athlete, leader, 'amazing son and friend to everyone'
The 16-year-old who was shot and killed Wednesday outside his grandmother's home in Lemay was a Bayless High School basketball player who was described as a "fun, outgoing" friend, relative and leader at church.
R.J. Dorsey, who had just turned 16 days earlier, died in a "senseless" shooting at his house in the 800 block of Vegas Drive in Lemay, Bayless High School posted on its Facebook page. He would have been a junior this fall.
Dorsey's family plans a candlelight vigil at 8 p.m. Friday, July 12, at St. Ann Park, 4445 Ashby Road, in St. Ann.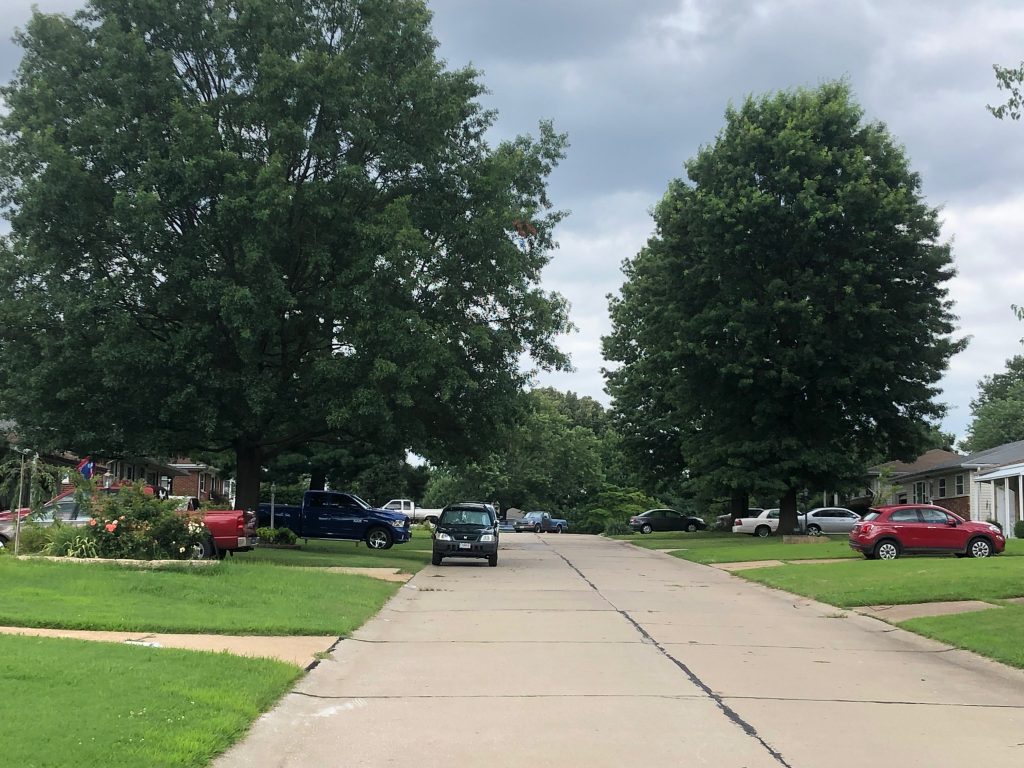 Police say that Dorsey was shot at least once in the torso at his grandmother's house, where he lived with his mother and two sisters. RJ's older sister Mikela just graduated from Bayless this year, and also played basketball for the school.
"He walked outside, and he got shot as soon as he walked outside, at least five times," RJ's aunt Cara Hibdon told Fox 2. "And he made it back into the house and he collapsed in the house."
Speaking to the Post-Dispatch, Dorsey's mother Bria Schneider said that her son told his sister he was going outside to talk with someone and would be right back. Relatives had seen a gray or silver car pull up to the house. A witness said that a person inside shot RJ multiple times from the car, which sped off.
An aunt saw a similar car in front of the house days earlier, and Schneider saw her son get into a gray Impala with two young men when she visited him at a basketball court at a recreation center in South County.
Police responded to a 911 call for help, and Dorsey was taken to a local hospital, where he died soon after arrival.
The night of the shooting, his mother posted a video that was later posted to the GoFundMe page: "Can you please pray for RJ? They're taking him in an ambulance, please pray that everything's going to be fine. God take over this situation…. Please pray for RJ, please pray for RJ, please pray for RJ."
At six feet, six inches, RJ stood out on the basketball court but also stood out in other areas, his family said.
His mother said RJ took leadership roles in the family's church, Faith Church in Sunset Hills and Earth City, where Schneider works as a videographer.
"He sat in the front row at church," his mother told the Post-Dispatch. "Everybody loved him. R.J.'s the funniest, coolest kid. I went to him for counseling. He would give me advice. He was so smart."
She even thought he wanted to be a pastor someday.
The Sunset Hills location of the church said in a statement that RJ and his mother were "very active" members of the church and that RJ was an "amazing son and friend to everyone he met. RJ will be remembered by his church family as kindhearted, gentle and humble. He volunteered in many departments with a heart for people. He loved helping and he loved people. Our hearts and prayers are with his family and all of those affected by this tragedy."
He was also attentive to his family, posing for a photo with little cousins the day before his death.
Hibdon said, "He's an amazing person, a great basketball player, a great nephew, a great cousin to my kids…. He was my baby. He was the boy that we wanted forever and we finally got. He wanted to be a pro basketball player, and he's not going to get to experience his dream anymore."
Bayless basketball coach Pat Triplett told Fox 2 RJ was a "fantastic kids. Very respectful, very polite, excellent athlete. He could do anything he wanted to do."
A GoFundMe page set up for the family had nearly reached its $7,000 goal as of Friday morning.
"She is unable to afford funeral expenses at this time and needs your help," the GoFundMe states. "My heart breaks for this family because they are so close and I know she loves her children more than anything."
One of the people who donated wrote, "I remember him working on the camera crew with me at church. He was a good boy."
With police searching for leads, RJ's mother posted on Facebook asking RJ's friends to tell her who he was associating with at the time of his death.
"We need to catch the murderer. He needs to be behind bars," she posted. "This was an injustice beyond, so beyond, words. I keep asking why would he kill Rj. Not Rj. He took away everything from me. My life is gone. This world is ugly."
Fellow Bayless students who want support dealing with their classmate's death have options, the school district said.
"If you or anyone you know needs emotional support during this sad time, remember that the BHR crisis hotline (314) 469-6644 answers calls 24 hours a day, 365 days a year," Bayless High posted. "BHR can help you through an emotional crisis and provide easy emergency help to resources."
Anyone with information on the killing should contact the St. Louis County Police Department at 636-529-8210 to speak to investigators regarding the incident. 
To remain anonymous or potentially receive a reward, you can contact CrimeStoppers at 1-866-371TIPS(8477) if you have any information.