With OK of $25 million in tax incentives, Crestwood mall demolition to begin
Resident calls mayor's limit on speakers 'reprehensible'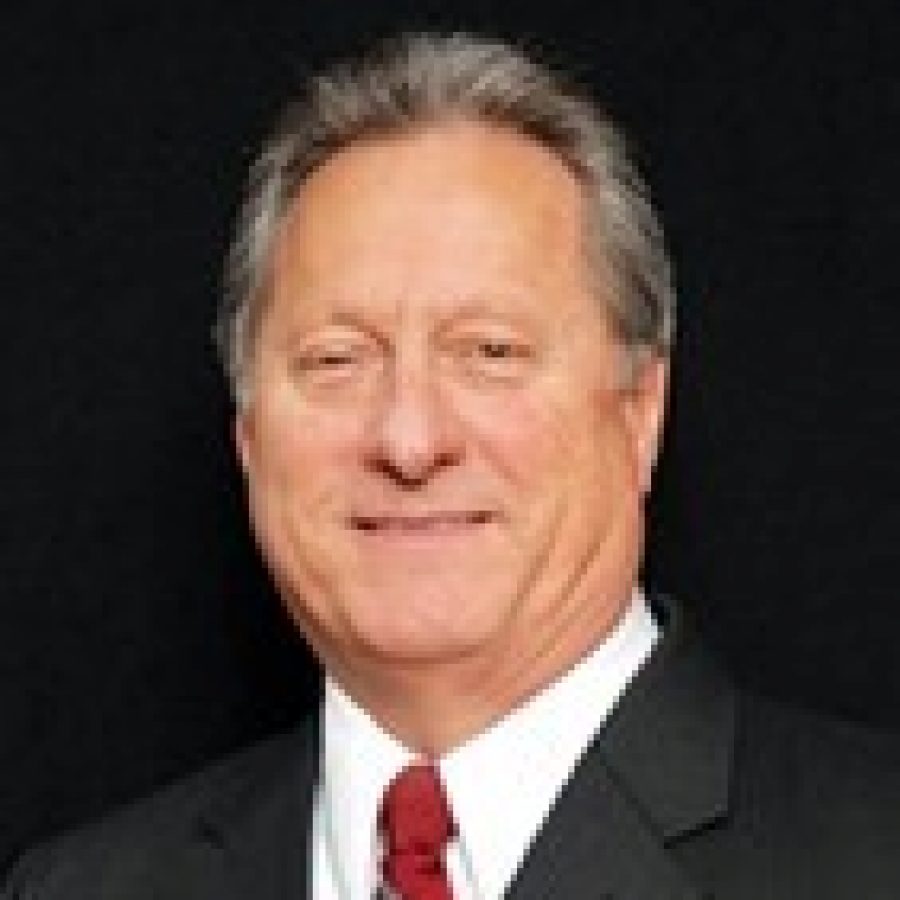 With the approval of $25 million in tax incentives for the owner of the former Crestwood Plaza, demolition is expected to begin almost immediately at the 47-acre site at Watson and Sappington Roads.
The Board of Aldermen voted 7-0 last week to approve the second readings of five ordinances related to Chicago-based UrbanStreet Group's $104.3 million mixed-use redevelopment of the mall property. Ward 4 Alderman Cindy Minor was absent.
The $25 million in tax incentives for UrbanStreet include $15 million in tax-increment financing, or TIF, assistance, or a Chapter 353 tax abatement; $5 million in Community Improvement District funds; and $5 million in Transportation Development District funds.
UrbanStreet, which purchased the mall for $2.265 million in 2014, is proposing one large retail facility that could contain a grocery store, a multi-screen movie theater, a fitness center, two dine-in restaurants, an office building, a 225-unit apartment complex currently envisioned as senior housing and 11 to 13 acres of open space and community gardens.
Approval of the redevelopment project poses no risk whatsoever to the city, according to Mayor Gregg Roby.
Under the terms of the agreement with the developer, demolition of the mall must begin within 90 days of the board's approval of the incentives and the project must be substantially completed within 36 months. UrbanStreet may only be reimbursed from new revenues generated by the project, and must construct at least 120,000 square feet of retail space before any reimbursement begins.
In addition, city officials negotiated for $1.5 million that will be used to remove the medians on Watson Road, increasing access to businesses on the roadway.
Lindbergh Schools officials have voiced concerns about the apartments proposed for the site, saying they would exacerbate the aggressive enrollment growth that already is challenging the district.
Under the redevelopment agreement, if non-senior housing is constructed, the tax revenue will pass through to the school district and other taxing entities.
As done at the March 8 board meeting in a departure from past practice, speakers at the March 22 board meeting were limited to three minutes with Director of Public Services Jim Gillam timing them and issuing a warning when 30 seconds remained.
At the March 8 meeting, City Administrator Kris Simpson recommended aldermen conduct only a first reading of the mall-related ordinances, noting that residents had not had time to fully review all of the documentation.
"… I think in fairness to the public and to give everyone an adequate amount of time to review and provide comment on such an important development, I think it's appropriate that we only do a first reading at this meeting if the board so desires, and consider a second reading and final approval of all of those ordinances at its next meeting …," said Simpson, who did not attend the March 22 meeting.
Roby announced March 22 that residents would not be able to comment when the board considered the perfection — second reading — of the mall-related measures, only during the designated period for public comment.
Resident Martha Duchild, who later told the Call that she had comments prepared for each ordinance, strongly objected to Roby's limitation on public comment.
"… You've had the benefit of the developer and his entourage of lawyers, consultants — they've had the benefit of your ear for months, and it's just reprehensible that after all these documents were given to us two weeks ago, we have three minutes — three minutes that the citizens have to voice their concerns. That just shows how lopsided this whole process has been …," she said.
Resident John O. Bell contended city officials had not fulfilled their responsibilities for code enforcement at the mall site.
"… We could be where we are today many, many months ago if you had just simply said to the developer, 'Thank you very much for buying the property and we're looking forward to your plan and project. But we are putting you on notice we enforce our codes fairly and broadly. We do not play favorites, especially when we have a fiscal gap because materially and constructively you're going to exacerbate that fiscal gap,'" he said. "These ladies and gentlemen who are representing the developers are here tonight, but if in fact you go and you make a decision in this second reading to approve all these ordinances that are under consideration are going to take a full bite in time.
"They will be gone and they don't give a rat's ass about the health, safety and welfare of this community. And if they did, they would not have appealed the assessed value of their property, No. 1. They would have not created a wedge between the school district and the community …"
UrbanStreet successfully appealed the 2014 assessed value of the mall property and is appealing the site's 2015 assessed value. If the 2015 appeal is successful, the amount of tax revenue going to Lindbergh will be reduced by $95,000 annually.
Lindbergh Superintendent Jim Simpson told the Call he was not surprised by the outcome, and hopes the redevelopment of the mall site is a success.
"… It was a foregone conclusion. School districts can't stop TIFs. They don't have the power. The system is set up to where they can't really do anything other than comment … But we did want to make our point and we did … We are still very concerned about TIFs moving into the residential development arena …," he said.
Because of the changing nature of retail, particularly the impact of Internet sales, Jim Simpson said, "Developers, therefore, aren't able to attract the retail that they could 15 years ago. But developers being developers still want to develop, and so they're saying, 'I still want TIF dollars, but I want that for housing,' and that is very destructive to school districts and not in, I think, the best interests of anyone …"
Lindbergh officials are pleased that if the apartments are non-senior apartments, the tax revenue will pass through to the school district and other taxing entities, he said.
"… That's clearly a nod toward Lindbergh Schools and helping us, and we do appreciate that," Jim Simpson said. "… But it's not lost on us that this is the first TIF that I've ever encountered which was given with zero retail contracts on the table before the money was given. So we're hopeful that those retailers do show up and that it is an exciting shopping area that energizes everybody in the commercial corridor …."
However, Lindbergh's relationship with Crestwood clearly is damaged, he said.
"I think there's a very damaged and broken relationship between Crestwood and Lindbergh Schools. We felt zero love from Crestwood on any project, really," Jim Simpson said, citing the district's expansion of Long Elementary School in 2013.