With Knost leaving Mehlville, board weighs its options
Mehlville school board leaning toward an interim superintendent for next year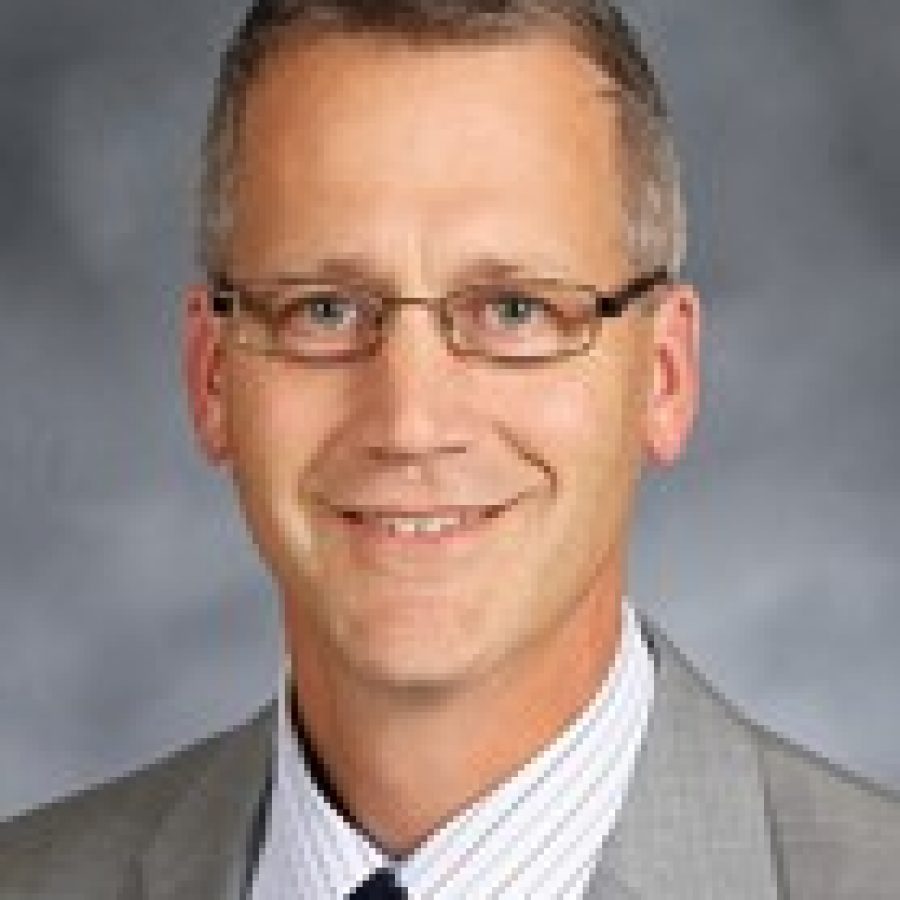 The Mehlville Board of Education is pondering its next steps after a surprise announcement last week by Superintendent Eric Knost that he will leave this summer to head the Rockwood School District.
Knost first arrived in Mehlville 12 years ago as principal of Oakville High School. When he took the position of superintendent nearly three years ago, he called it the "opportunity of a lifetime."
"I just can't stress enough that I love the Mehlville School District, I love this community, I've loved all 12 years that I've been here. It was never a case of, 'This is better than that,'" Knost told the Call. "I think it comes down to it being a new challenge.
"I do think change is inevitable in people's lives — sometimes we ask for the change, sometimes the change is unexpected," he added. "So I just really view it as a new challenge that became very exciting to me — and there seemed to be some logical fit with my history, my eight years that I spent in Rockwood."
Knost, 49, began his career as a band teacher in the Windsor School District in 1988 and then spent eight years in Rockwood as a band director and assistant principal. Rockwood, the third-largest district in the state, has 22,000 students and is roughly twice the size of Mehlville.
Knost told the Mehlville Board of Education in a March 24 closed session, directly following a school board candidates' forum — a meeting at which the board originally intended to discuss extending Knost's contract. After he broke the news, the board voted 7-0 to release Knost from his three-year contract, effective June 30. On March 27, the Rockwood Board of Education voted 6-0 to extend a contract to Knost that starts July 1.
Knost will receive a 23-percent raise by going to Rockwood: he makes $190,592 as Mehlville's superintendent, and he will start at Rockwood making $235,000.
During his time in Mehlville, Knost said he has never complained about his salary and took a lower salary increase last year to match that given to other administrators, but it is human nature that money will play a role in decisions.
"It's a human factor to at least put that in the 'pro' column when you're doing pros and cons," he said. "But I had not been chasing my paycheck."
With Knost's announcement coming just three months before a new superintendent would take over, board members said they are leaning toward hiring an interim superintendent — possibly from inside the district — and conducting a full search for Knost's replacement over the next year.
With three board seats up for election Tuesday and only one incumbent – Secretary Rich Franz – running, however, the board is holding off on making major decisions about the search until new board members are seated.
"Obviously it comes at an awkward time — the next board meeting, I'm going to be handing the gavel to somebody else," said President Mark Stoner, who is stepping down along with Elaine Powers.
Board members "hit the ground running" the day after Knost broke the news, however, Stoner said, and talked to the top candidates among Mehlville's Central Office staff to gauge their interest in either the permanent job or serving as an interim superintendent. The most obvious internal candidates for the position include Assistant Superintendents Lisa Counts, Brian Lane and Tina Plummer, along with Executive Director of Student Services Jeff Bresler.
"It's going to be a fun challenge," board member Ron Fedorchak said of hiring a new superintendent. "Eric's left the district in great shape, so it's not like we're in crisis mode … Having somebody from his team take over (in the interim) would probably be the best thing to happen for the community."
Although board members are sad that Knost is leaving, changes can lead to new opportunities, Stoner added.
"That (right) person is out there — it is out there for Mehlville," Stoner said. "Whether they work in Mehlville now and need to spread their wings a little bit, or are somewhere else hoping to get the opportunity, superintendent positions do not open up every day. I expect there will be a lot of interest."
Although some community members have speculated that Knost is leaving because of some perceived friction with the Mehlville board, he emphasized that nothing has happened to spur his exit.
"Challenges don't make me run — challenges attract me," he said, adding that superintendents must deal with elected officials as part of the job.
"I'm not running away from anything. And my answer to anybody that thinks I am: Why haven't I run already?" he said. "You're pretty foolish if you run away from one group of elected officials to meet up with a new group of elected officials, because while there may be a honeymoon period, you're going to have similar dynamics."
Knost said he has often been approached by superintendent-search companies about jobs, but he "never raised an eyebrow at any of them."
He did not apply for the Rockwood job, he said, but was instead approached earlier this year by a retired superintendent who was heading the search. Although Knost knew Rockwood was looking for a superintendent, he said he had not inquired about the position.
"I did not go looking for it," he said. "The job came to me."
The response from the Mehlville community has been overwhelmingly positive, Knost said, perhaps because people understand that he did not leave just for any job.
"People will sometimes look at opportunities, and it's just the right time for them," Stoner said. "I'm happy for him. He's kind of returning home."
When Knost signed his contract extension last year, he told the Call that he believed he would retire in Mehlville.
"All intentions from where my heart's at, I really thought I'd retire in Mehlville," he said. "This opportunity presented itself to me, and I accepted, and now I feel I'll retire in Rockwood."
Mehlville has had five superintendents in the past 11 years — John Cary, Tim Ricker, interim Superintendent Jerry Chambers, Terry Noble and Knost.
"That weighs on me a little bit. Well, it weighs on me a lot. It weighed on me a lot in the decision-making, because I do think continuity's important, especially when you've got a good thing going," Knost said. "I'm just hopeful that there's such a strong foundation that it would take malicious intent to chip away at that — and I haven't seen malicious intent for a long time."
Asked what he will miss most about Mehlville, Knost replied, "Mehlville," adding that he enjoys the personality of the community and the 11,000 students who feel they can reach out to him and engage with him.
"I hope to duplicate and replicate all that, but it's alive and well here," he said. "The biggest thing I'll miss about Mehlville is Mehlville … Yeah, I'll miss it all."
About the Writer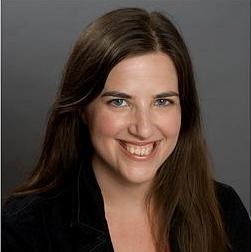 Gloria Lloyd, News Editor
Gloria is the editor of The Call. If you have any thoughts or suggestions for coverage, email her at glorialloyd@callnewspapers.com.