White says he harbors no animosity toward MFPD's Board of Directors
'… I really hold no hard feelings against the board,' former chief tells newspaper.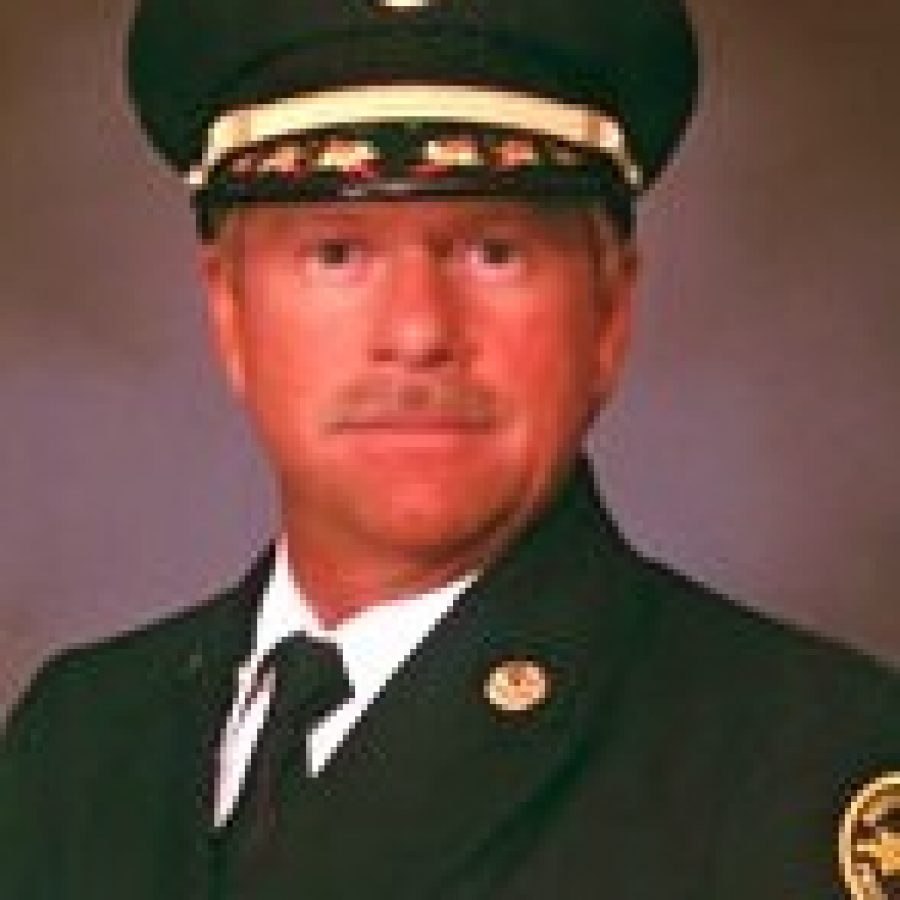 Tim White, who resigned last week as chief of the Mehlville Fire Protection District, harbors no hard feelings toward the Board of Directors.
White told the Call his resignation came about after he and the board differed on the future direction of the fire district.
"I wanted to take the district in one direction. After making several-hundred changes within the department during that time frame (as chief), I wanted to continue on in that direction, but the board thought that it would be better to go in a different direction. And then it became a strained relationship, going back and discussing the pros and cons of the different avenues," he said.
"I serve at the pleasure of the board and the board has always been kind to me. So I have to yield to them. They're the elected officials and they decide. So it became stressed and a little bit strained, but nevertheless we hammered out the separation agreement," White said.
"They're happy. I'm happy and I consider them all my friends. So I'm not leaving on bad terms. They're all my friends. I wish them luck and they wish me luck. All around, it's a good situation as far as a way to separate from the district."
The Board of Directors voted unanimously during a June 22 closed session to accept White's resignation.
White was selected as former Chief Jim Silvernail's successor in April 2009 when he was named to the newly created post of administrative chief fire officer. White, a firefighter/emergency medical technician who had been employed by the district since June 1985, was named captain in December 2008.
Upon Silvernail's retirement in April 2010, White assumed the position of chief.
During last week's closed session, board members — Chairman Aaron Hilmer, Treasurer Bonnie Stegman and Secretary Ed Ryan — voted unanimously to name Assistant Chief Brian Hendricks as interim chief.
Hendricks, who previously served as deputy chief training officer, was named assistant chief last year. In May, Hendricks assumed control of operations of the district.
Also during the closed session, the board voted 2-0 to name Deputy Chief Training Officer Dan LaFata as interim assistant chief. Hilmer was not present for the vote.
Before White submitted his resignation, Hilmer told the Call the Board of Directors had placed him on administrative leave.
"… After my re-election in early April, it started becoming pretty apparent to me and then the rest of the board that there were some real disagreements on the future where we wanted the district to go versus where Tim wanted it to go," he said. "And as we kind of assimilated the information and talked about it, it really became clear that our paths were diverging so hard we weren't going to be able to reconcile them.
"Once we kind of came to that conclusion, we put him on administrative leave … and then the board was able to have some closed sessions to talk amongst ourselves about really the path we're going to take," he continued. "He wasn't placed on (administrative leave) for anything he did wrong or for anything like that. It just became clear that our paths were separating, so we needed to talk about how to do that.
"… About a week after we went on leave, he submitted us a letter of resignation. We voted in closed session unanimously to accept it and one thing he did ask is that we would write him a letter of recommendation … We certainly said we would write him that letter," Hilmer said.
"… I'll say this about Tim and I'll say this when I write him a letter of recommendation, Tim White is the kind of guy who is going to wake up at 4 in the morning and he's going to work until 8 o'clock at night — 100-percent aggressive driven — and I know he did that every day at the district," the board chairman said. "Unfortunately, it got to the point where we realized that our visions perhaps weren't reconciling, but it wasn't for a lack of effort on his part. And I think that's a tremendous statement to what he brings to the job."
White's resignation included a separation agreement that Hilmer said was similar to others that have been approved by the board.
Under the terms of the agreement, White will receive nine months' pay — $85,875, less applicable withholdings — and benefits, plus a $15,000 education stipend.
As for the future, White said, "I'm just going to pursue other endeavors and see where we go from here …"
He emphasized he holds no hard feelings against the three board members and still considers them friends.
"… I really hold no hard feelings against the board," White said. "They have a job to do. I had a job to do and when you just reach those impasses, those forks in the road, (and) you just can't grasp common ground, then the board, as the elected officials of the district, must do what they have to do to sustain the district in the direction that they think would be best for the district. I always yield to them. They are the boss.
"So it's a good relationship, like I said. It still is a good relationship. Like I said, I consider them my friends …"